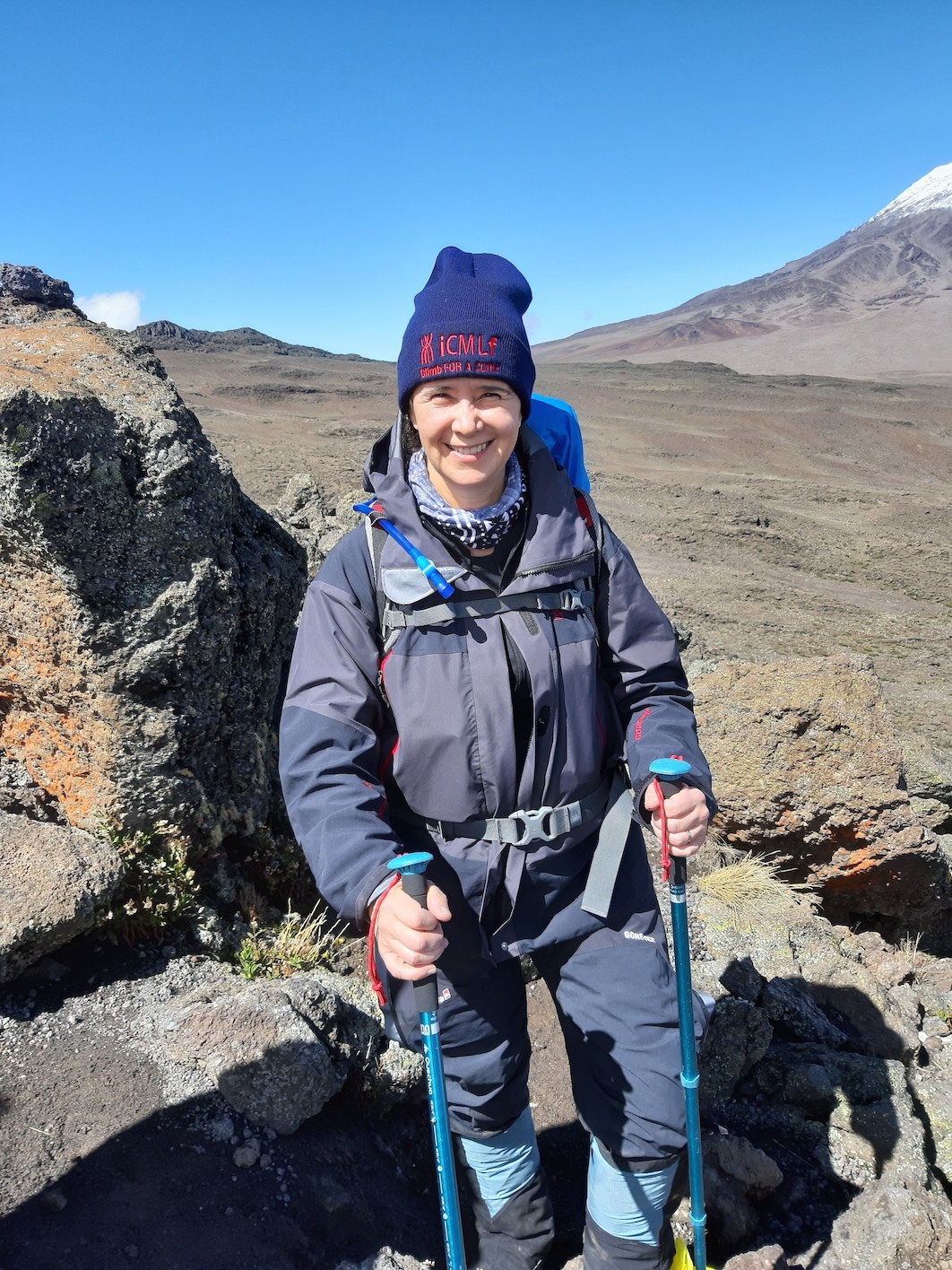 The iCMLf Climb for a Cure Mount Kilimanjaro 2019 Diary
Follow us on our way to the summit and experience with us all the challenges and wonderful experiences along the way
Our Climb for a Cure Mount Kilimanjaro video perfectly illustrates what the Climb for a Cure 2019 means to all of us, but especially for patients with CML.
Click here to see the video.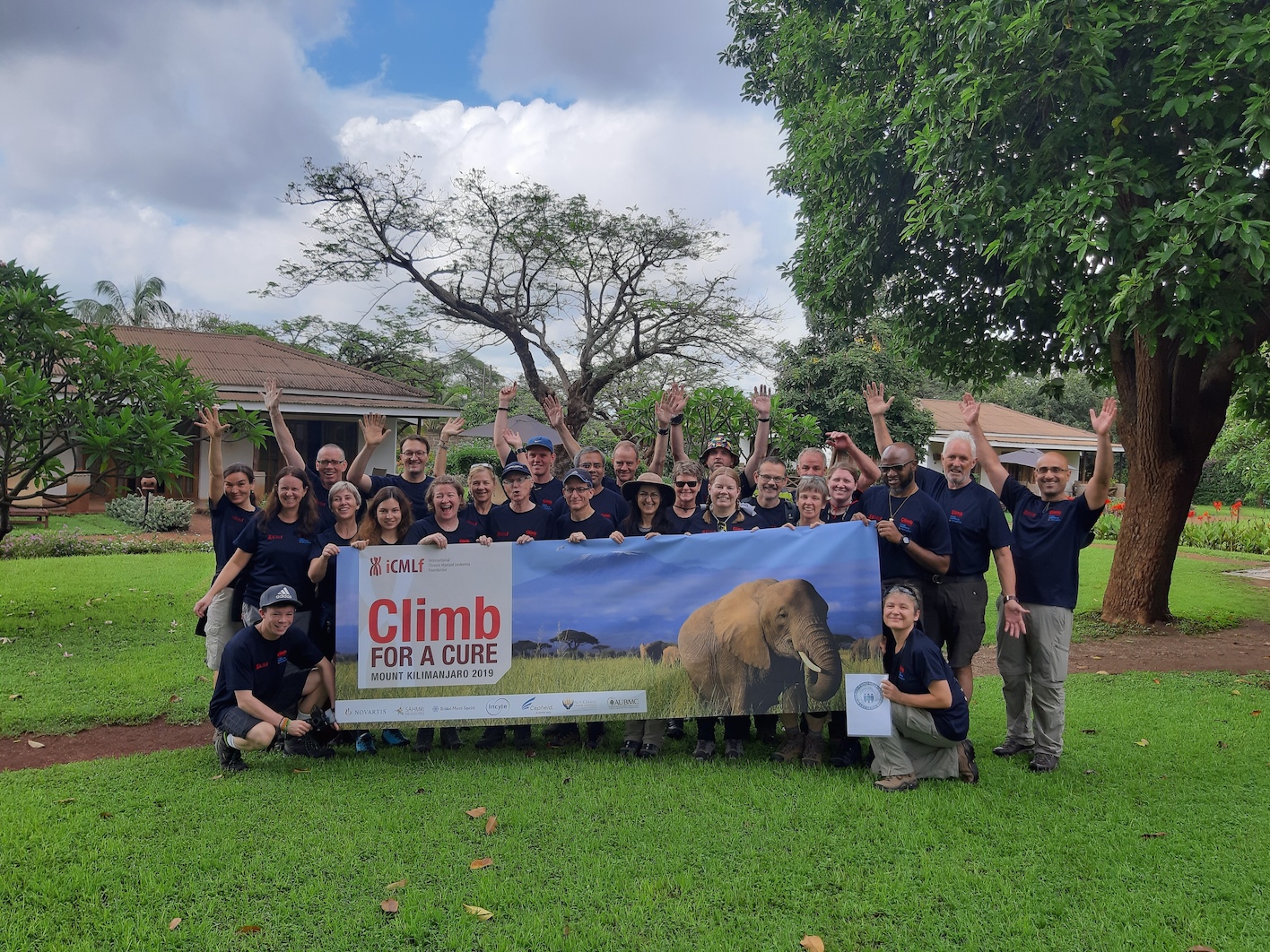 Day 1: The Climb for a Cure 2019 team is ready to go
The Climb for a Cure 2019 Mount Kilimandscharo Team has gathered in Moshe in Tanzania. And we got our first glimpse of the breath taking Mount Kilimanjaro. Everyone is in high spirits and the team is ready to go! Mount Kilimajaro can be climbed. CML can be cured.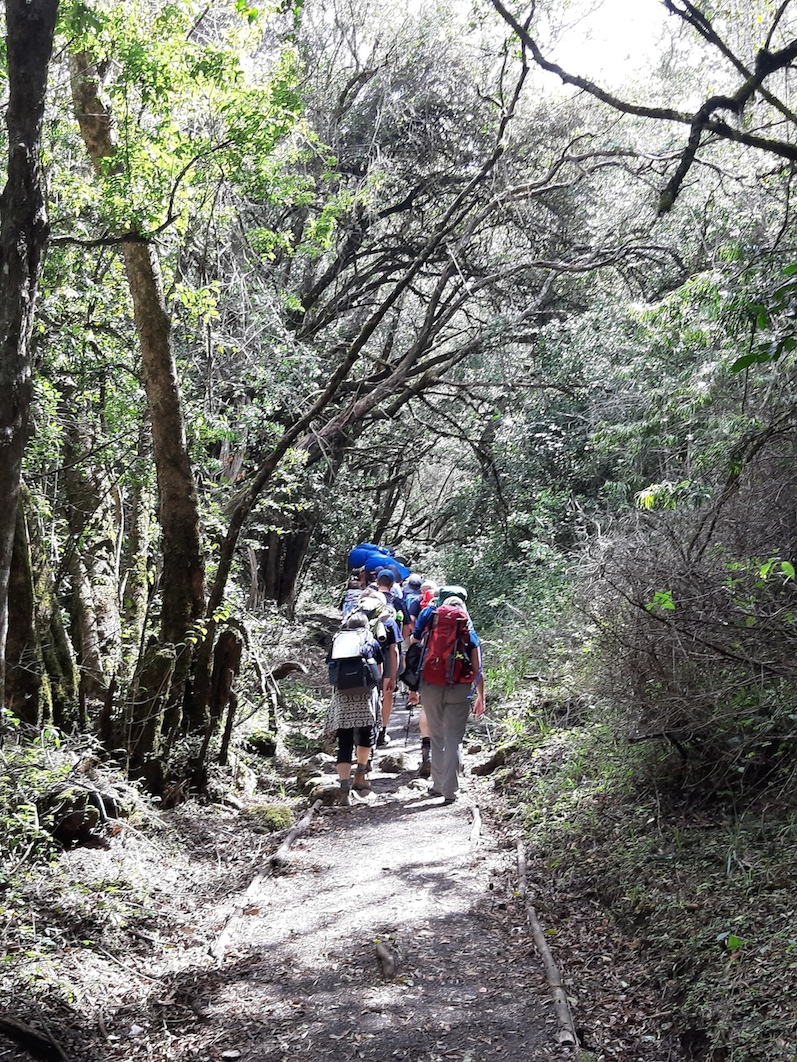 Day 2: On our way to Mount Kilimanjaro
We have started our Climb for a Cure 2019! After breakfast, we met our porters and guides and transfered to Rongai Gate, the starting point of our trek. Our first day brought us from Rongai Gate to Simba Camp at 2,600m with the plains of Africa stretching out before us.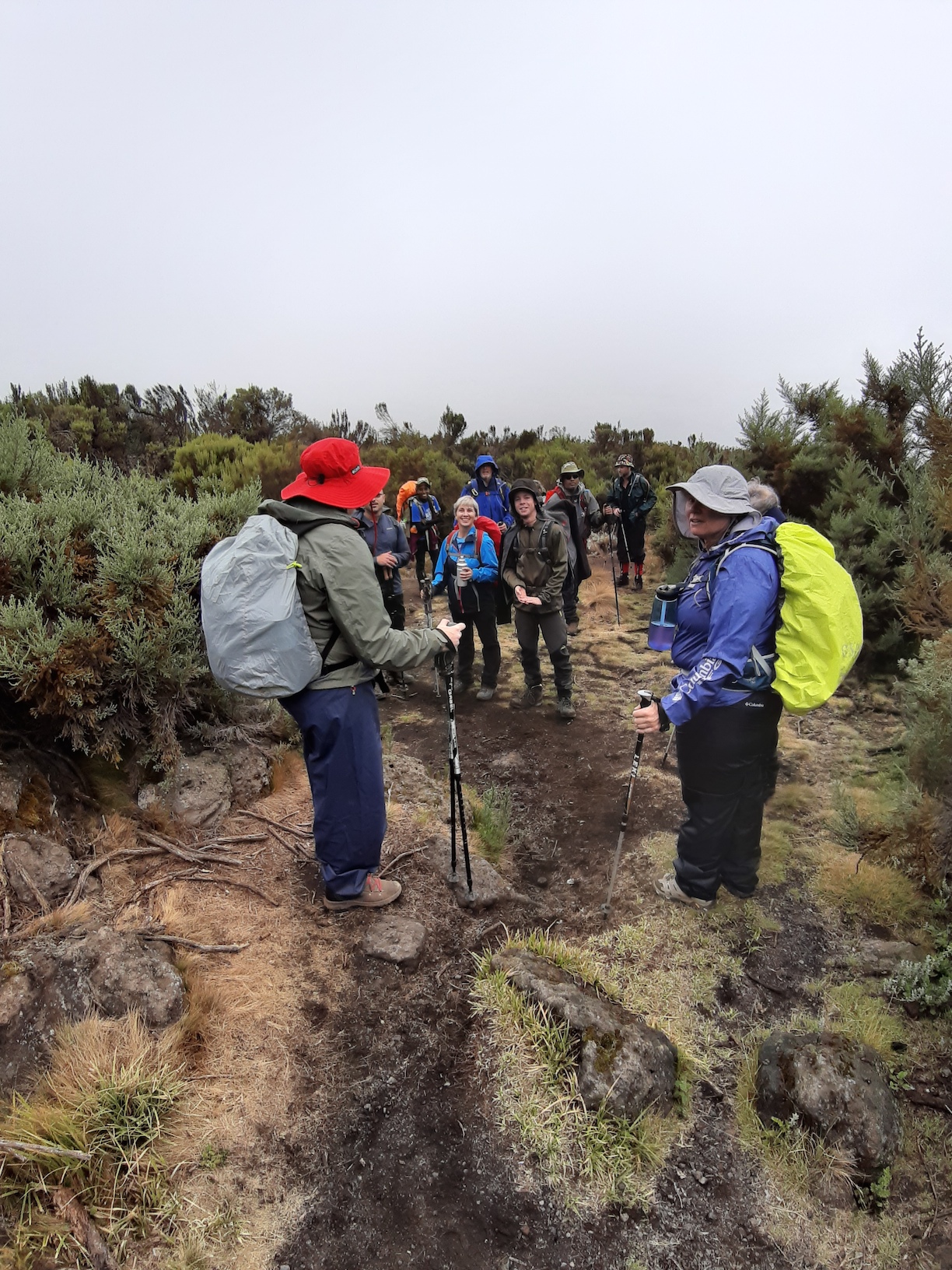 Day 3: 'Pole, pole' (slowly, slowly)
The third day of our Climb for a Cure 2019 that brought us from Simba Camp to Kikelewa Caves at 3,600 m. We learned to go 'Pole, Pole' (slowly, slowly) and to cope with a lot of rain...
As the conditions become tougher, we learned to appreciate our great team of supporters from African Scenic Safari. Without your help we would not have made it!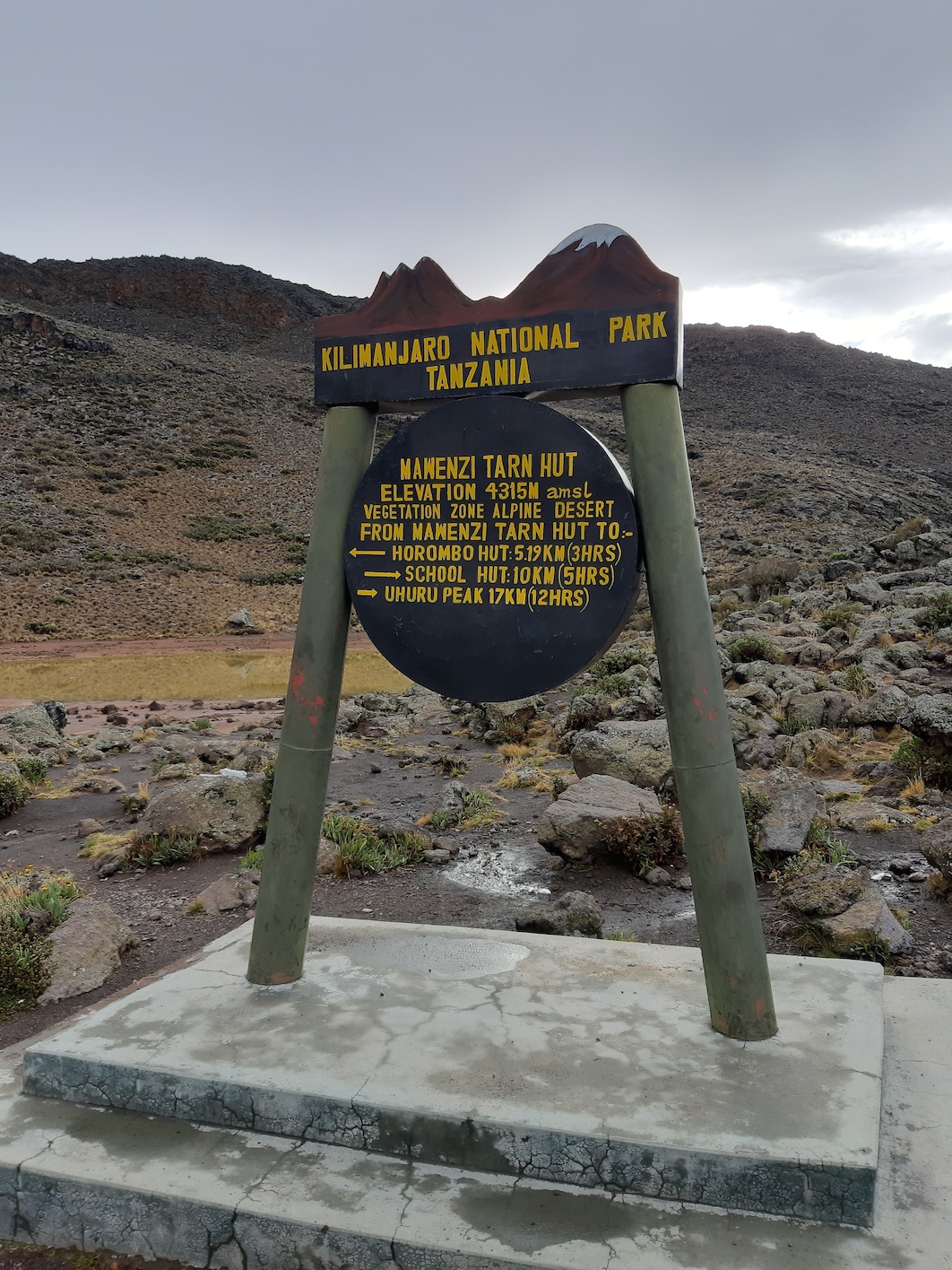 Day 4: Starting to feel the altitude
On Day 4 of our trek we went for a shorter but steeper climb up to Mawenzi Tarn at 4,330m. The scenery had changed to a scrubby vegetation and we started to feel the altitude.
On the next morning Mawenzi - the second highest summit on Mount Kilimandscharo - was covered wirh snow... Temperatures dropped, but our mood was still great!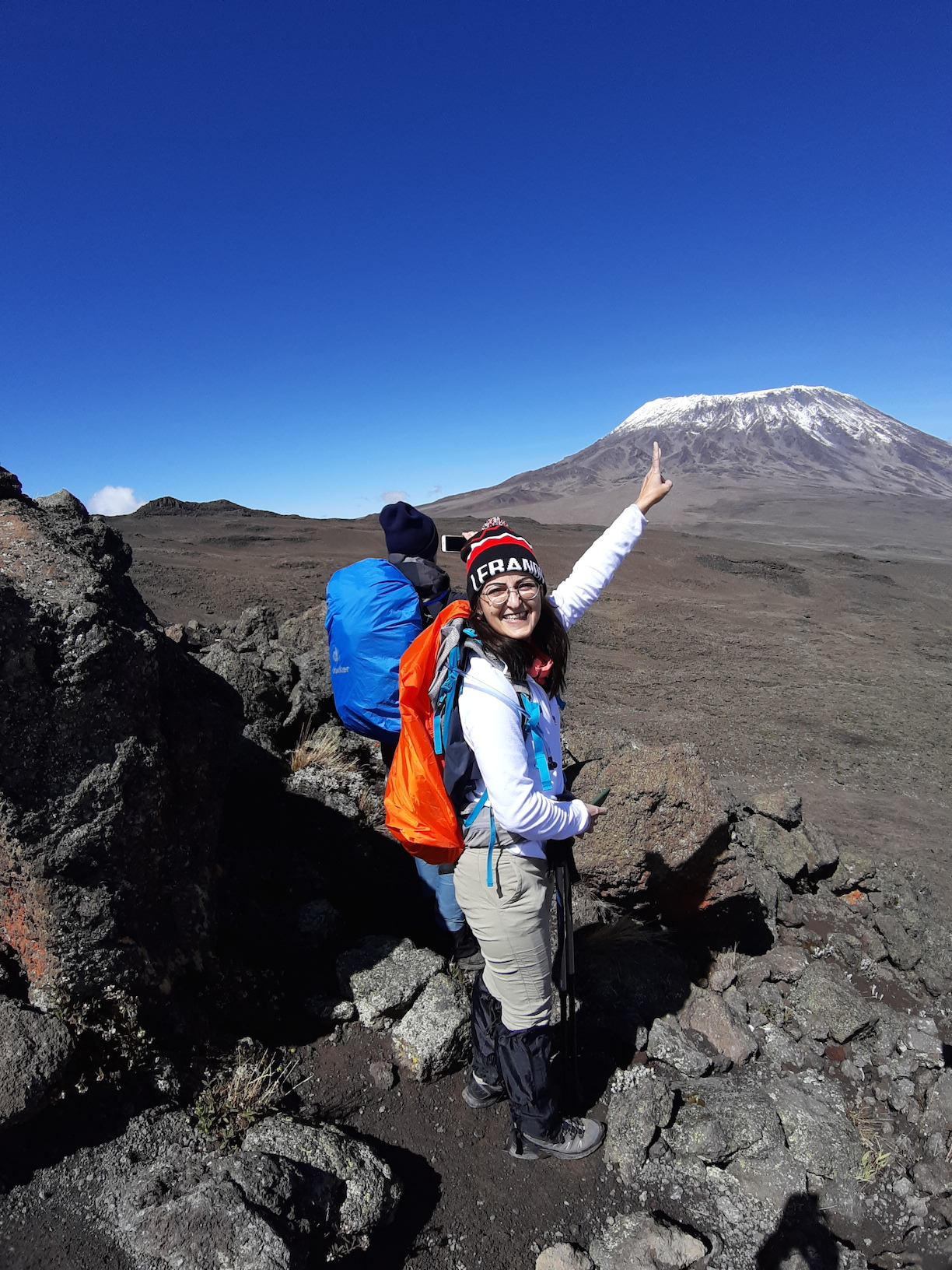 Day 5: Acclimatising to the high altitude
On Day 5 of our Climb for a Cure 2019 we stayed at Mawenzi Camp to slowly becoming acclimated to the high altitude. We went for a short walk up the mountain to prepare for the challenge ahead. And suddenly we had a breathtaking view of Kibo - the highest elevation on Mount Kilimandscharo. Incredibly beautiful!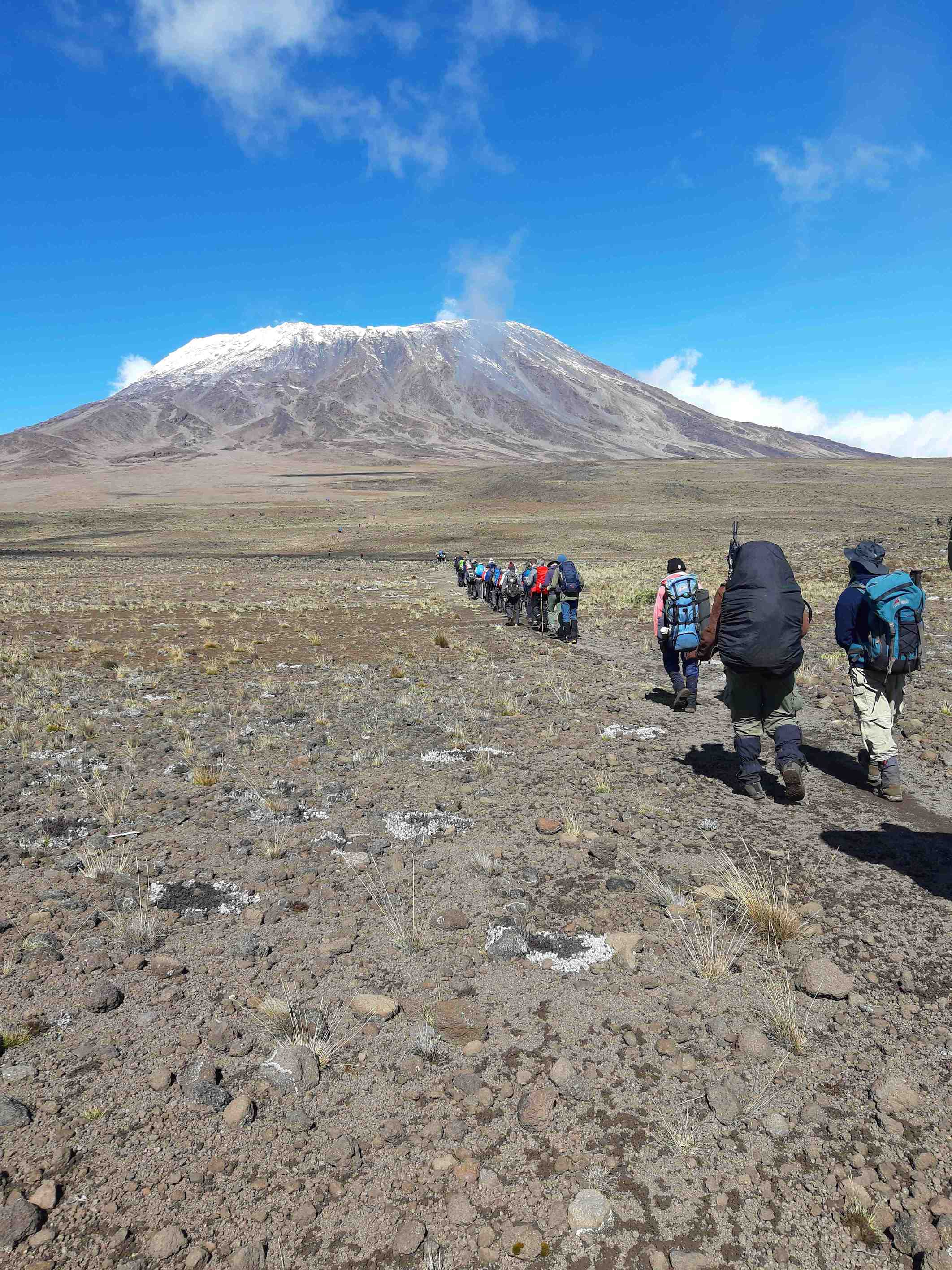 Day 6: On the way to the summit
Day 6 took us through the lunar desert of the Saddle, the lava-covered expanse between the two peaks Mawenzi and Kibo. We then reached Kibo Hut, our base camp at 4,730m with the summit in view. Our mood: a little tense, excited and very determined... We will make it to the summit together!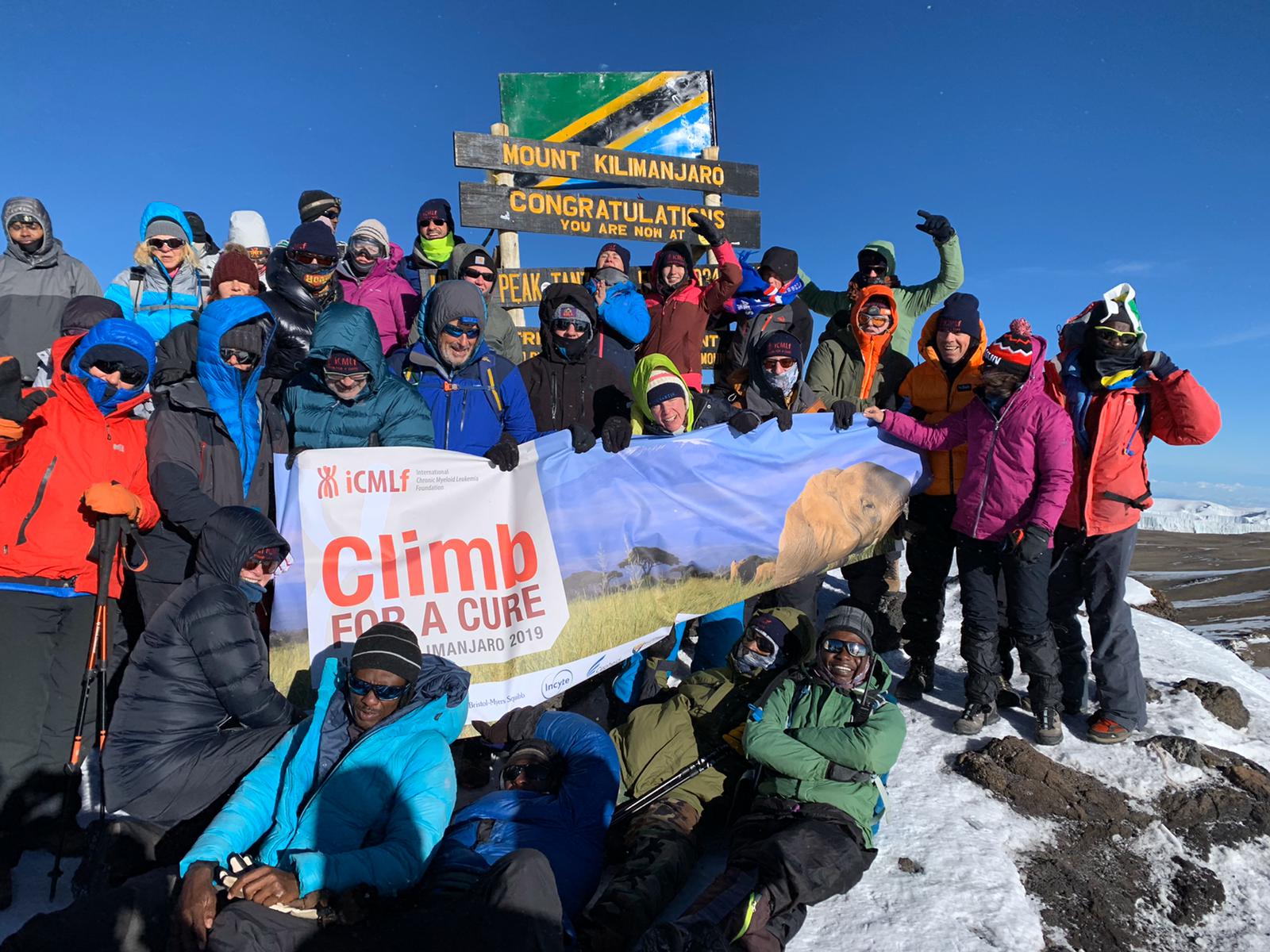 Day 7: Mount Kilimanjaro has been climbed!
We made it to the summit at Uhuru Peak at 5,895m!!! It was one of the hardest things we have ever done and a huge challenge for all of us - both physically and mentally. But everyone was determined to reach the summit and we motivated and supported each other on the way. An unforgetable adventure and a great team experience.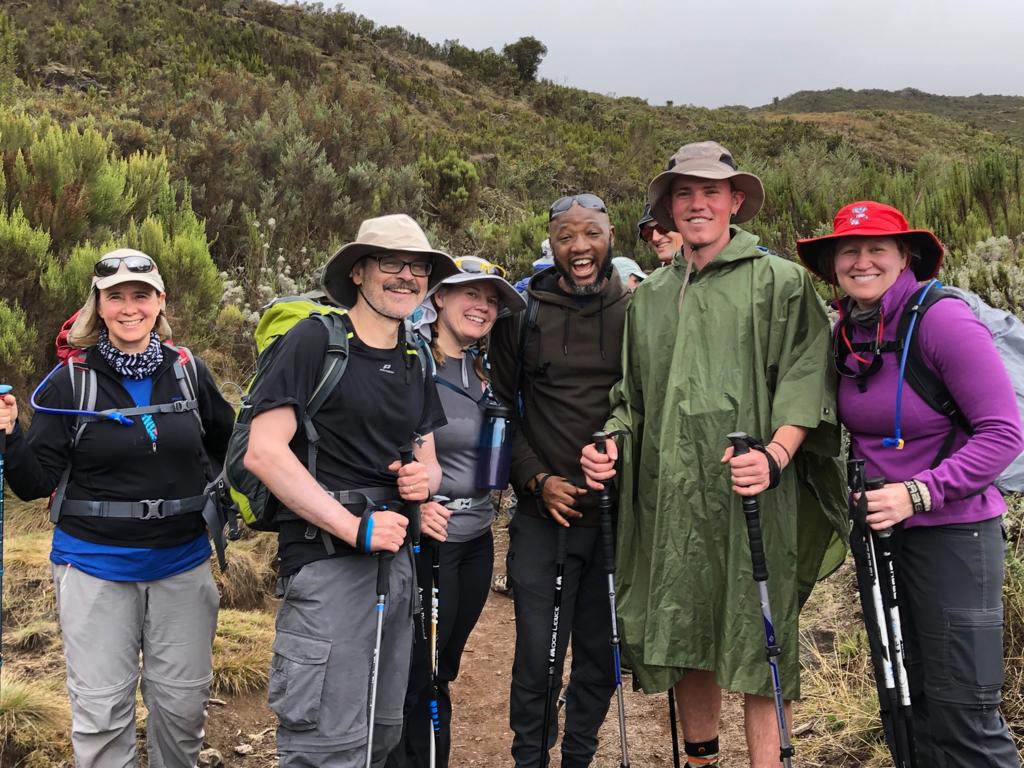 Day 8: Back from the Mountain
After having spent our last camp night at Horombo Hut at 3,720m we descended through alpine meadows and finally arrived at the exit Marangu Gate. Everyone was tired and exhausted, but we were also very proud and could hardly believe what we had all achieved together on the mountain.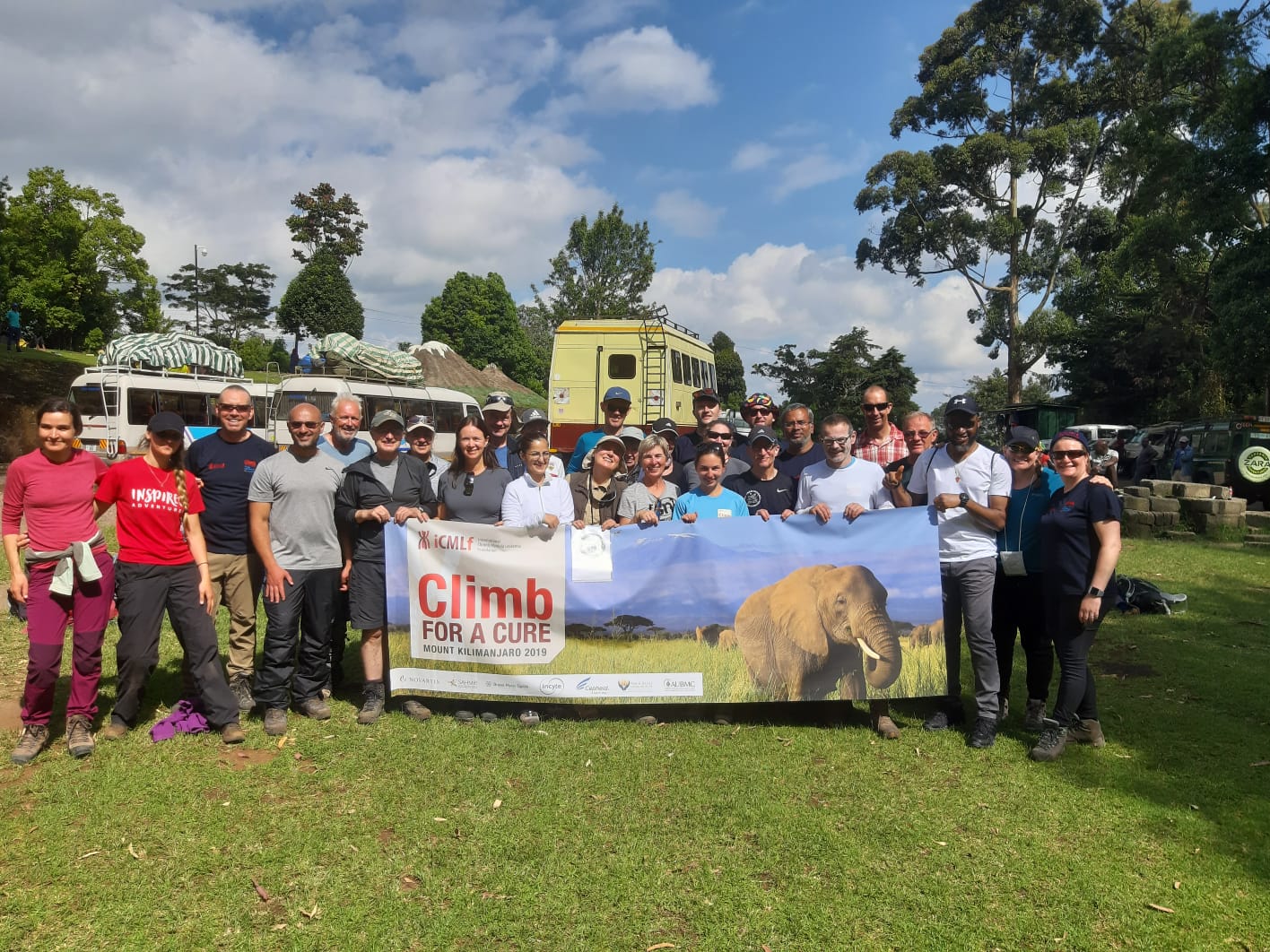 Day 9: Mission accomplished!
The iCMLf Climb for a Cure 2019 team is back from Mount Kilimandscharo. Our amazing team of 26 climbers from all over the world successfully climbed Mount Kilimanjaro and raised more than $ 304,000 to support the iCMLf CURE CONSORTIUM. We can now begin projects within the iCMLf Genomic Alliance and have seed funding for the new iCMLf TFR Alliance.
Mission accomplished!