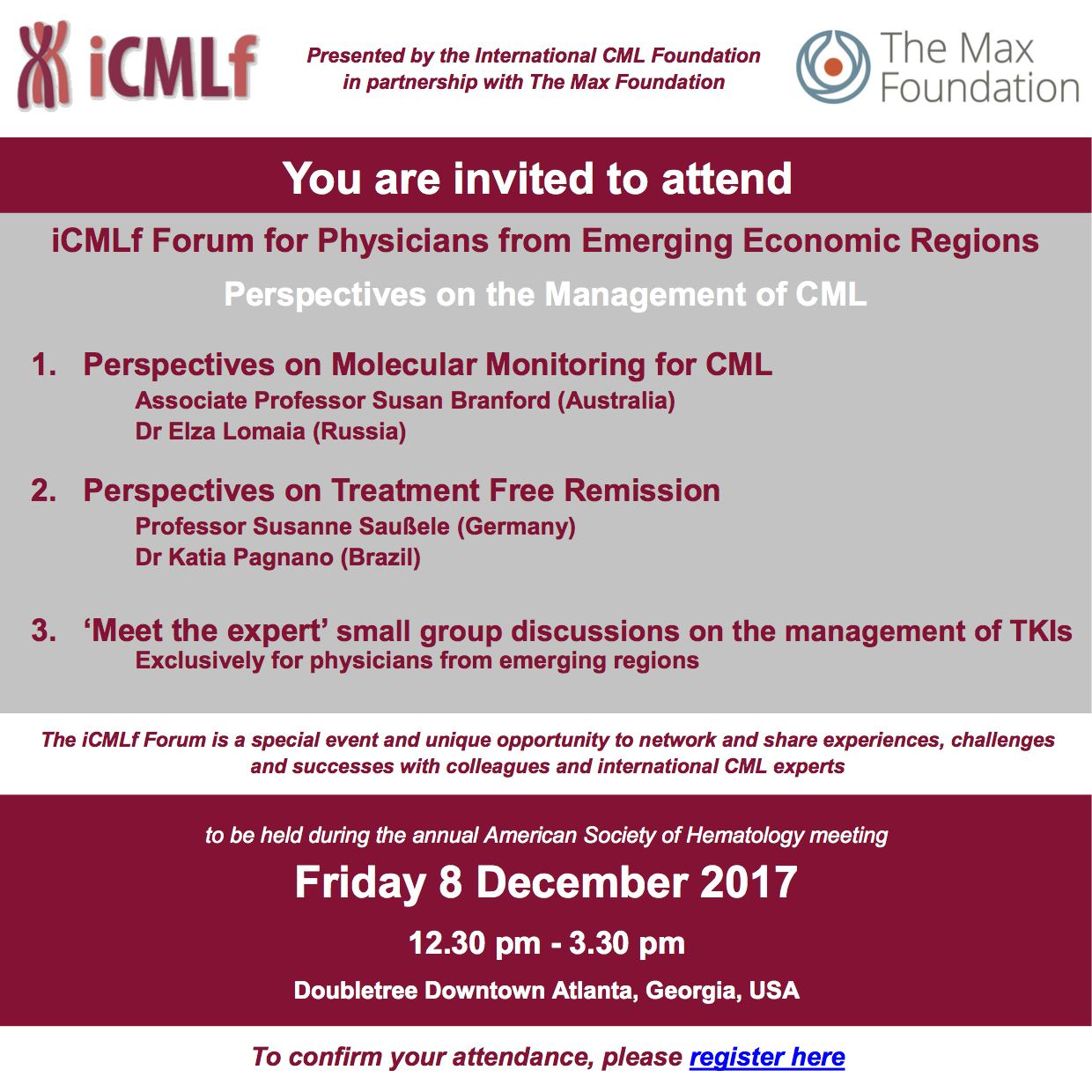 November 2017 - If you are coming to the annual American Society of Hematology meeting (ASH) you are invited to attend this year's iCMLf Forum for Physicians from Emerging Regions that will take place on December 8th, from 12.30 pm - 2.00 pm in the Doubletree Downtown Atlanta, Georgia, USA.
This year's iCMLf Forum, presented in partnership with The Max Foundation, focuses on 'Perspectives on the Management of CML'. The meeting includes presentations from; Associate Professor Sue Branford (Australia), Dr Elza Lomaia (Russia), Professor Susanne Saussele (Germany), and Dr Katia Pagnano (Brazil) on the topics Molecular Monitoring of CML and Treatment Free Remission.
A new highlight this year is the 'Meet the expert' session with small group discussions on the management of TKI's exclusively for physicians from the emerging regions. This will be held from 2.00 – 3.30pm.
Download the invitation to register for the 2017 iCMLf Forum here or email Melissa@cml-foundation.org to confirm your attendance.