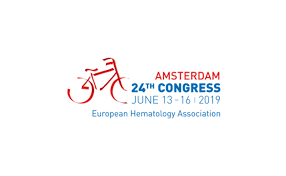 August 2019 - During the recent congress of the European Hematology Association (EHA), in Amsterdam, evidence-based approaches to diagnosis and treatment of CML, the latest results on clinical and translational research and emerging innovative techniques, along with diagnostic tools and risk-assessment strategies were discussed.
To help share these important updates of CML management, we asked CML experts to present key points from their sessions. These webcasts are now available to everyone as part of our educational service on the iCMLf Virtual Education Program.


We are delighted to present to you six expert talks that were first presented during EHA 2019.
If you attended the EHA meeting you can log into the EHA Learning Center with your EHA login details and create a free account. This gives you access to all e-posters, abstracts and presentation on CML from the 24th European Hematology Association Congress.