October 2016 - If you are coming to the annual American Society of Hematology meeting (ASH) you are invited to attend this year's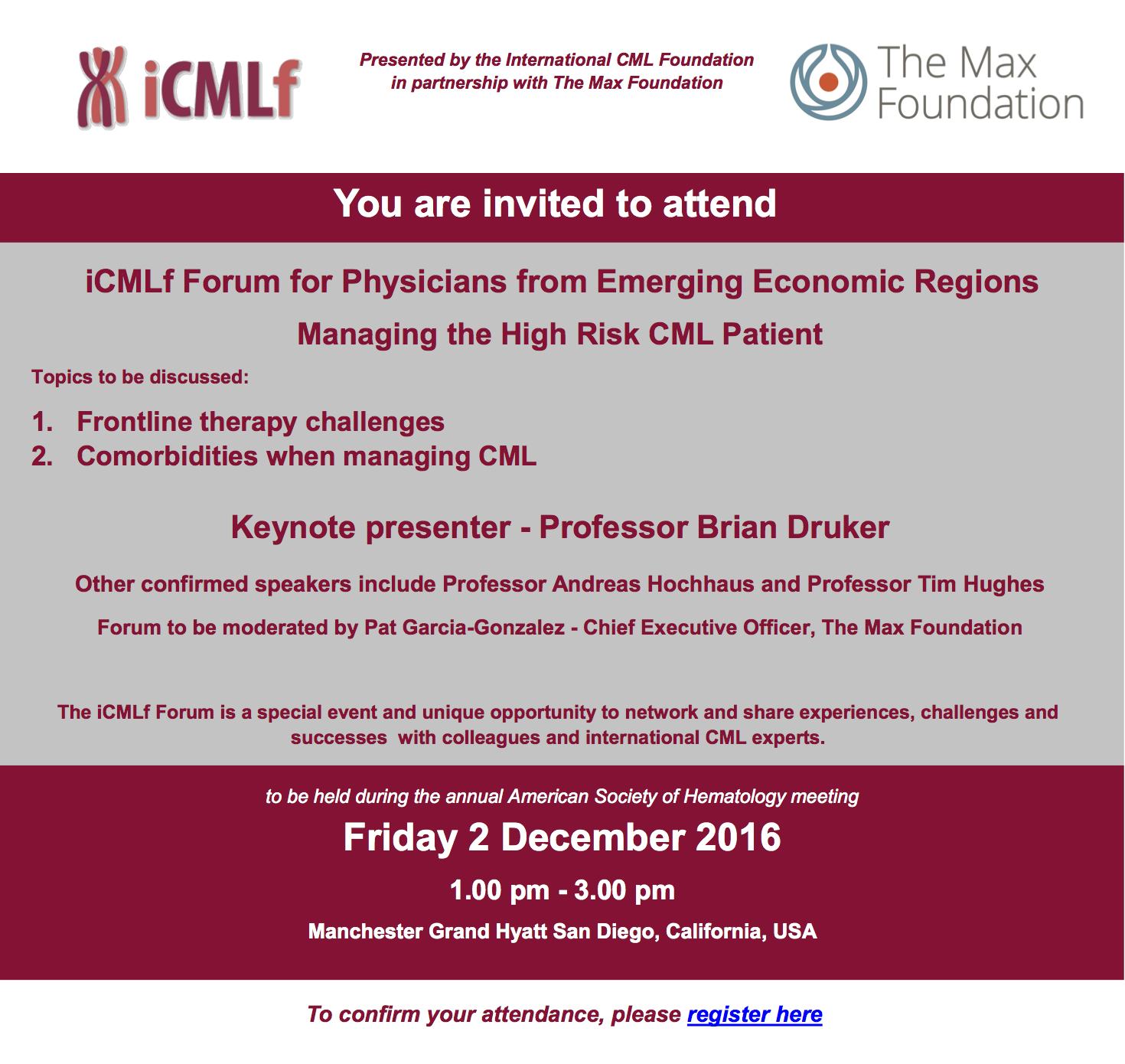 iCMLf Forum for Physicians from Emerging Regions that will take place on December 2nd, from 1.00 pm - 3.00 pm in the Manchester Grand Hyatt San Diego, San Diego, California.
This year's Forum, presented in partnership with The Max Foundation, features 'Managing the high risk CML patient' with perspectives from India and Botswana followed by discussions with the iCMLf experts and the audience. You will hear presentations on 'Frontline therapy challenges' and 'Comorbidities when managing CML'. Professor Brian Druker, will open the meeting with a keynote presentation and Pat Garcia-Gonzales of The Max Foundation will be moderating the discussion.
You will find the program here.
Download the invitation to register for the 2016 iCMLf Forum here or email Melissa@cml-foundation.org to confirm your attendance.