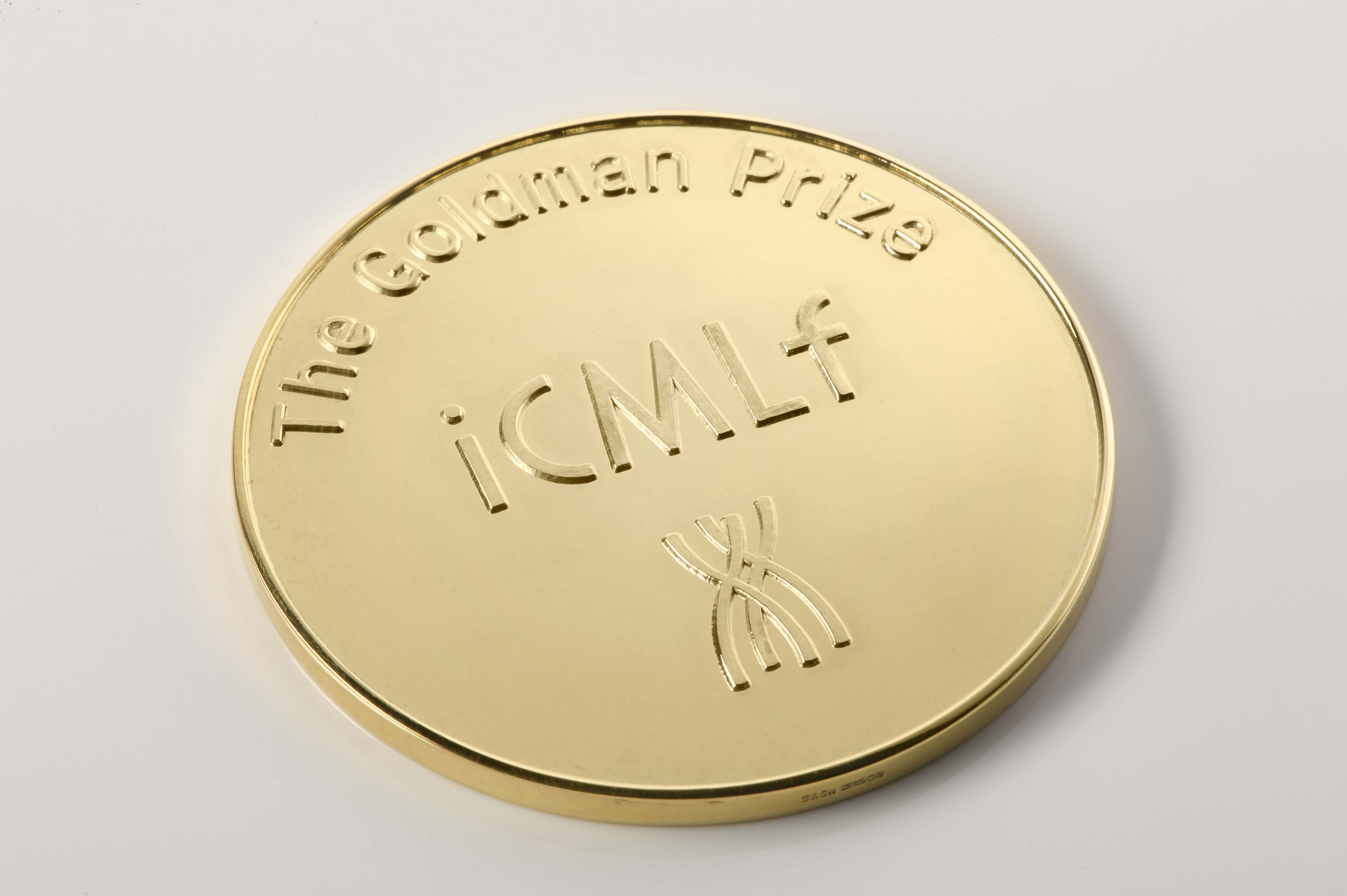 Recognising extraordinary work in CML
Nominate now for the iCMLf Prizes
In these challenging times of the COVID-19 pandemic, it is more important than ever to direct all our efforts to provide the best possible care for patients with CML around the globe and to continue to work towards a cure for CML.
With this in mind, we continue with our tradition to recognise and reward personal contributions and outstanding achievements to our understanding of the biology of CML and to improving the management of patients with CML globally.
Since the first iCMLf Rowley Prize was awarded to Professor Brian Druker in 2009, we have honoured 26 scientists and clinicians with the three specific iCMLf Prizes.
Who would you like to see awarded the iCMLf prizes next year?
Nominate now

You can nominate a colleague, or mentor for one, two, or all of the prizes below:
The Rowley Prize - Recognising outstanding contributions to our understanding of the biology of CML.
Previous winners: Brian Druker, Moshe Talpaz, John Goldman, George Q. Daley, Connie Eaves, Owen Witte, Rick Van Etten, Nora Heisterkamp with John Groffen, Tessa Holyoake, Nick Cross, Michael Deininger and Ravi Bhatia.


The Goldman Prize - Recognising outstanding contributions to the management of patients with CML.
Previous winners: Rüdiger Hehlmann, Michele Baccarani, Hagop Kantarjian, Tim Hughes, Jorge Cortes, François-Xavier Mahon and Jane Apperley.


The iCMLf Prize - recognising outstanding contributions to overcome the challenges of treating CML in the emerging economic regions.
Previous winners: Pat Garcia-Gonzalez, Sue Branford, Jerry Radich, Hemant Malhotra, Carolina Pavlovsky and Sabira Kurtovic.
If you would like to nominate someone for one of the iCMLf prizes please provide the persons name and institution and a brief rationale for your nomination.
Please nominate here or by emailing info@cml-foundation.org.
Nominations for the 2021 iCMLf prizes close on the 15th January 2021.
We look forward to receiving your nominations.