Treatment-free remission
Recent scientific findings demonstrate that some CML patients who have achieved stable deep molecular response can safely stop their therapy without relapsing. Hence, the concept of treatment-free remission (TFR) is currently being wideley discussed among the CML community. To keep you up to date, this section provides you with patient-friendly information on TFR.
Visit the TFR 4 CML Patients website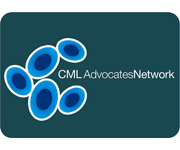 The TFR 4 CML patients site run by the CML Advocates Network has put together everything you need to know about TFR. You'll find information on TFR recommendations and an online survey conducted by the CML Advocates Network as well as a summary of key scientific publications on TFR.