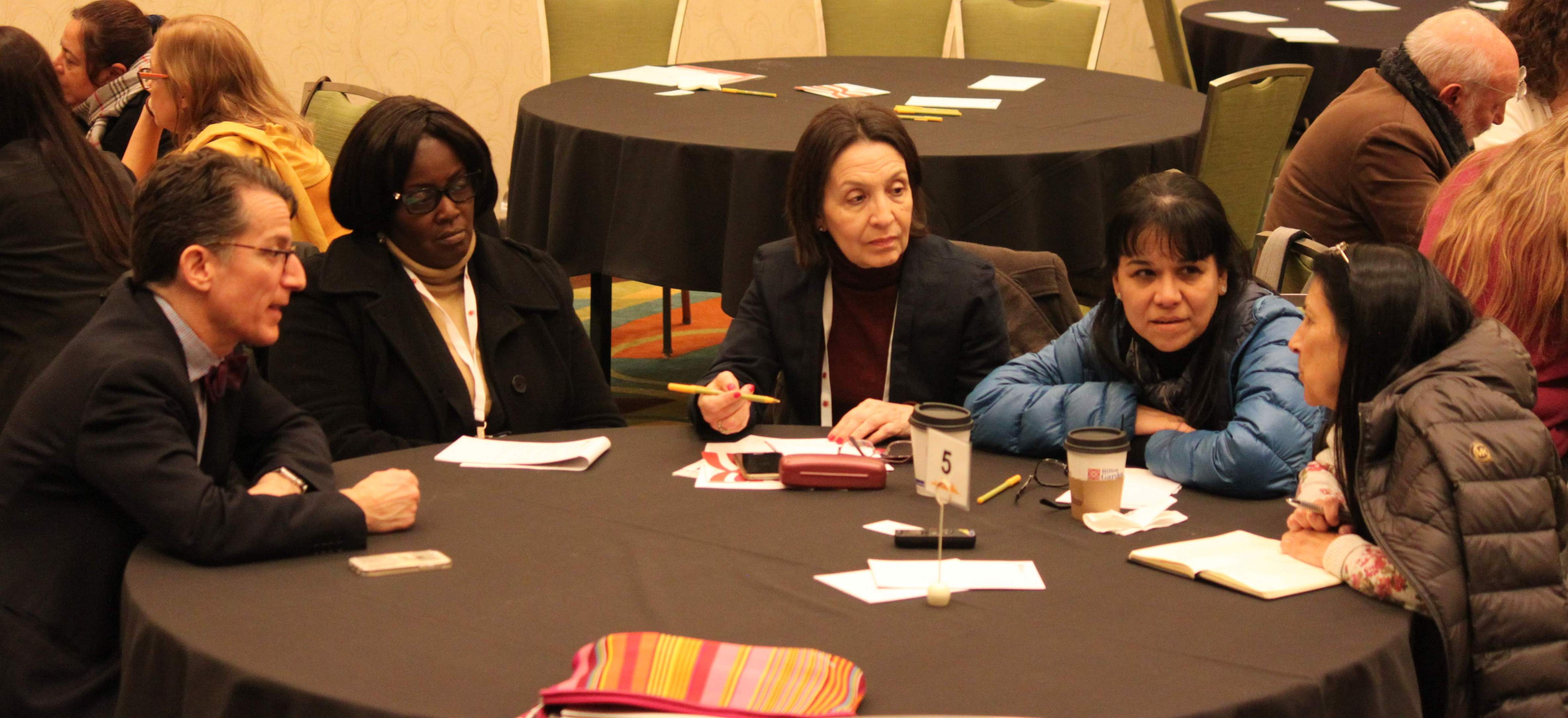 Virtual iCMLf Forum: Save the date for a Meet-the-Expert Session on Januar 27th at 15.00 CET
During this challenging year of the pandemic we were not able to hold our usual annual iCMLf Forum for Physicians from Emerging Regions as a face-to-face meeting during ASH.
However, it is important to us to continue this important and unique event with our partners, The MAX Foundation' and to provide physicians from these regions an opportunity to meet with the iCMLf experts and to discuss their specific challenges of CML management.
Therefore, we will bring the iCMLf Forum to you online! Our last iCMLf conversation was focused on CML highlights of ASH, but the first conversation in 2021 will be dedicated to a virtual 'Meet-the-expert' Q&A session to bring the successful small round table discussions at the iCMLf Forum into a new setting.
Save 3pm CET January 27th 2021 to your calendar and before this submit your questions to the panel of CML experts.
You are invited to a virtual iCMLf Forum:
Meet-the-expert Q&A Session
Date: January 27th at 15.00 Central European Time (CET)
You will have the chance to discuss your questions on CML management during a
45-min Q&A Session with renowned CML experts who cover a wide range of expertise.
You can submit your questions even before the meeting by emailing info@cml-foundation.org.
Please send us your questions until January 15, 2021.


Panel of experts:
Professor Jerry Radich, Fred Hutchinson Cancer Research Center, Seattle (USA)

Professor Jane Apperley, Imperial College, London (UK)

Pat Garcia-Gonzalez, CEO, The MAX Foundation, Seattle (USA)
More details on the panel of experts and program are to come.
How can I dial into the webinar?
Please join this meeting from your computer, tablet or smartphone via the link: https://us02web.zoom.us/j/84715783748
Meeting-ID: 847 1578 3748
Save to your calendar:
At what time does the webinar take place in my time zone?
The webinar will be held from 15.00 – 15.45 Central European Time.
Times in other times zones:
PST – Pacific Standard Time: 6:00
EST – Eastern Standard Time: 09.00
BRT – Brazilian Time: 11.00
GMT – Greenwich Mean Time: 14.00
CAT – Central African Time: 15.00
EAT – East Africa Time: 16.00
IST – Indian Standard Time: 19.30
CST – China Standard Time: 22.00
ACST – Australian Central Standard Time: 00.30
We hope to see you at the virtual iCMLf Forum and look forward to receiving your questions.