Keynote presentations from the recipients of the 2017 iCMLf Prizes
At the 19th Annual John Goldman Conference on CML in Estoril the iCMLf Directors awarded the Foundation's 2017 prize medals. This was followed by keynote presentations from the three prize winners. You can view web streams of the keynote presentations here.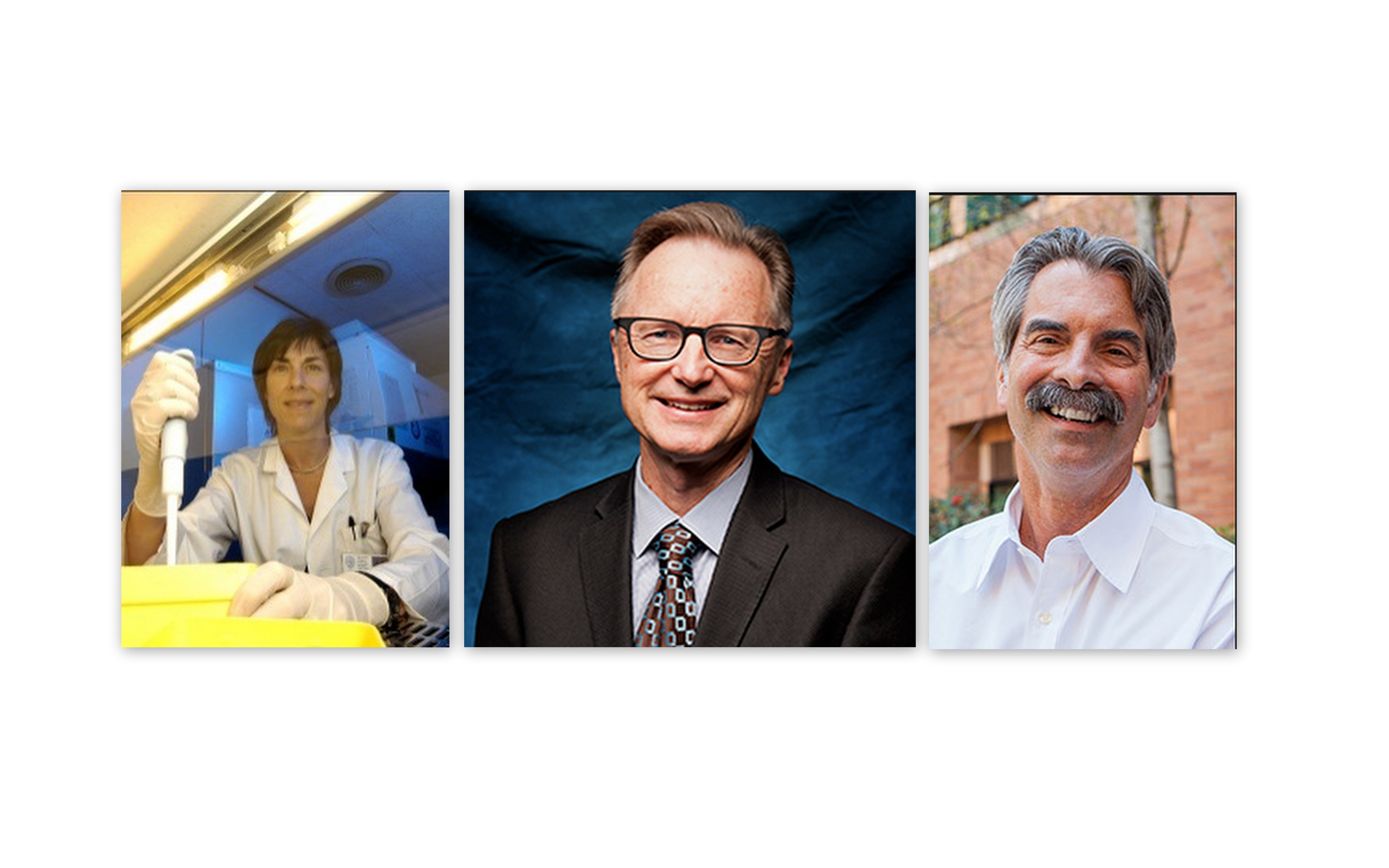 2017 Goldman Prize: Professor Timothy Hughes
2017 iCMLf Prize: Professor Jerald Radich
2017 Rowley Prize: Professor Tessa Holyoake
At Tessa's request, her keynote was presented by Mhairi Copland, Professor of Translational Haematology at the Paul O' Gorman Leukemia Research Center at the University of Glasgow.
Keynote Rowley Prize 2017:
CML stem cells: from discovery to targeting
Professor Mhairi Copland
Paul O' Gorman Leukemia Research Center at the University of Glasgow (UK)

1999: Quiescent LSC exists in all patients
2002: Effect on imatinib on proliferating vs quiescent Ph+CD34+ cells
2003: Persistence of CML stem cells in patients with CCyR on imatinib

2006: Reversing quiescence as a putative treatment strategy
CU-GIMI:

C

ontrolled

U

nblinded

G

-CSF and

I

matinib

M

esylate

I

ntermittently
2009: CU-GIMI 2 years follow-up
2013: CU-GIMI 5 years follow-up
2012: CML LSC ar not dependent on BCR-ABL kinase activity
2010-15: Key survival pathways in CML stem cells and novel approaches to their eradication
Precision medicine in CML - clinical trial design

Keynote Goldman Prize 2017:
From safe haven to functional cure
Professor Timothy Hughes
SAHRMI, University of Adelaide, SA Pathology / Royal Adelaide Hospital (Australia)

Can we further improve CML outcomes?
Can we reliably determine when a patient can stop therapy?
Is TFR a mainstream aspiration?
How safe is TFR in the long term?
Summary

Keynote iCMLf Prize 2017:
WEIRD solutions to real world problems
Professor Jerald Radich
Red Hutchinson Center Center, Seattle (USA)

Monitoring in low ressource settings
Development of an integrated assay for detection of BCR-ABL RNA
Case studies from Ethopia and Usbekistan
GeneExpert placement map
Paper PCR or plastic?
RNA BCR-ABL testing
WHO recommendations for diagnostic devices
What is next? Outlook on further developments

{rscomments off}