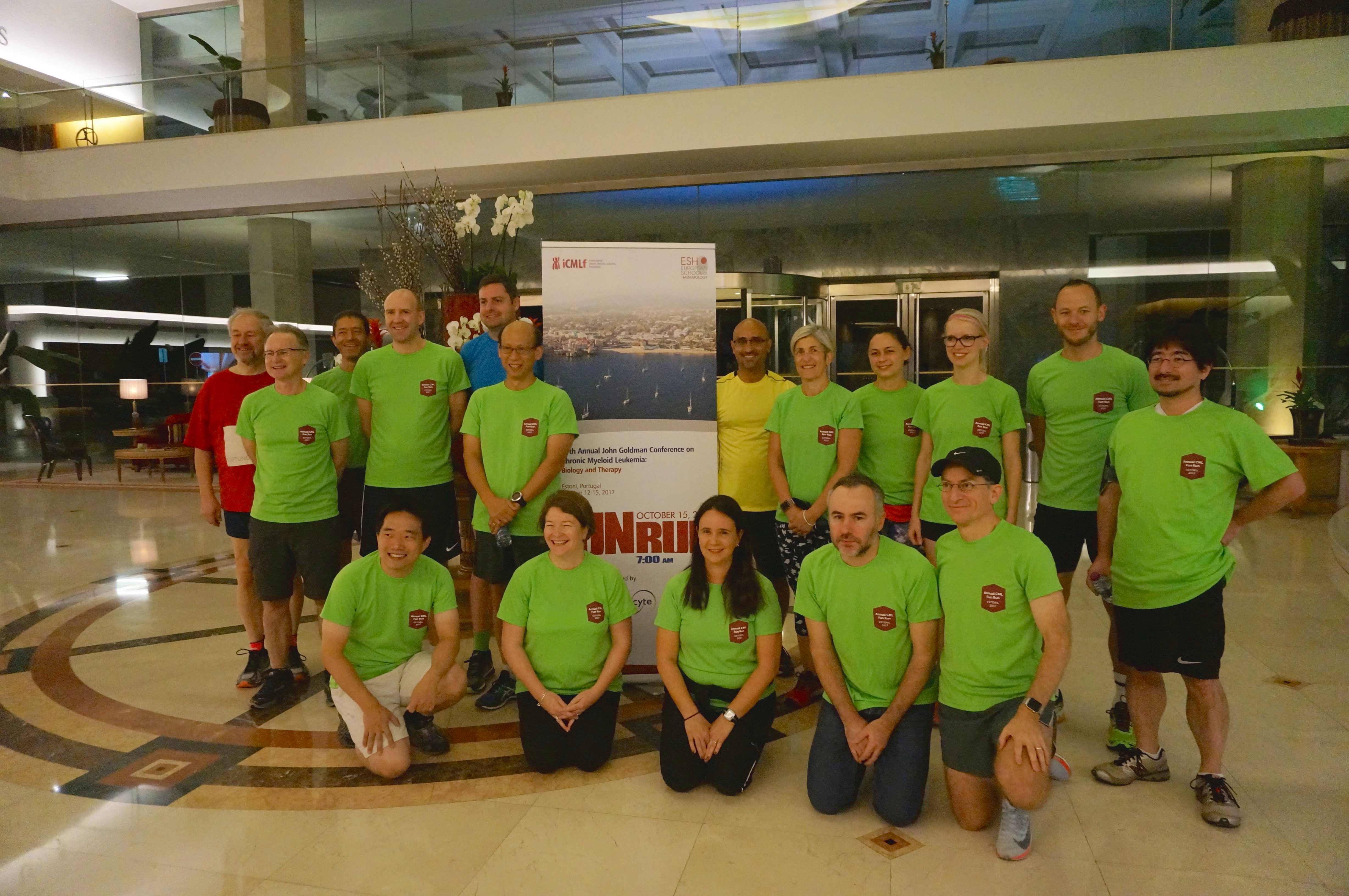 October 2017 - Early in the morning at 7am, before the Sunday sessions and just a few hours before the Lisbon marathon passed by, participants of the 19th John Goldman Conference on CML – all dressed up in green 'John Goldman Fun Run' T-Shirts – started to run along the beautiful Estoril promenade. Despite the early hour everyone had a big smile in their faces enjoying the sea view and the sunrise.
Again this year, all this was for a good cause: by purchasing a bright green 'iCMLf John Goldman Fund' running T-Shirt participants supported the training of young physicians from the emerging regions.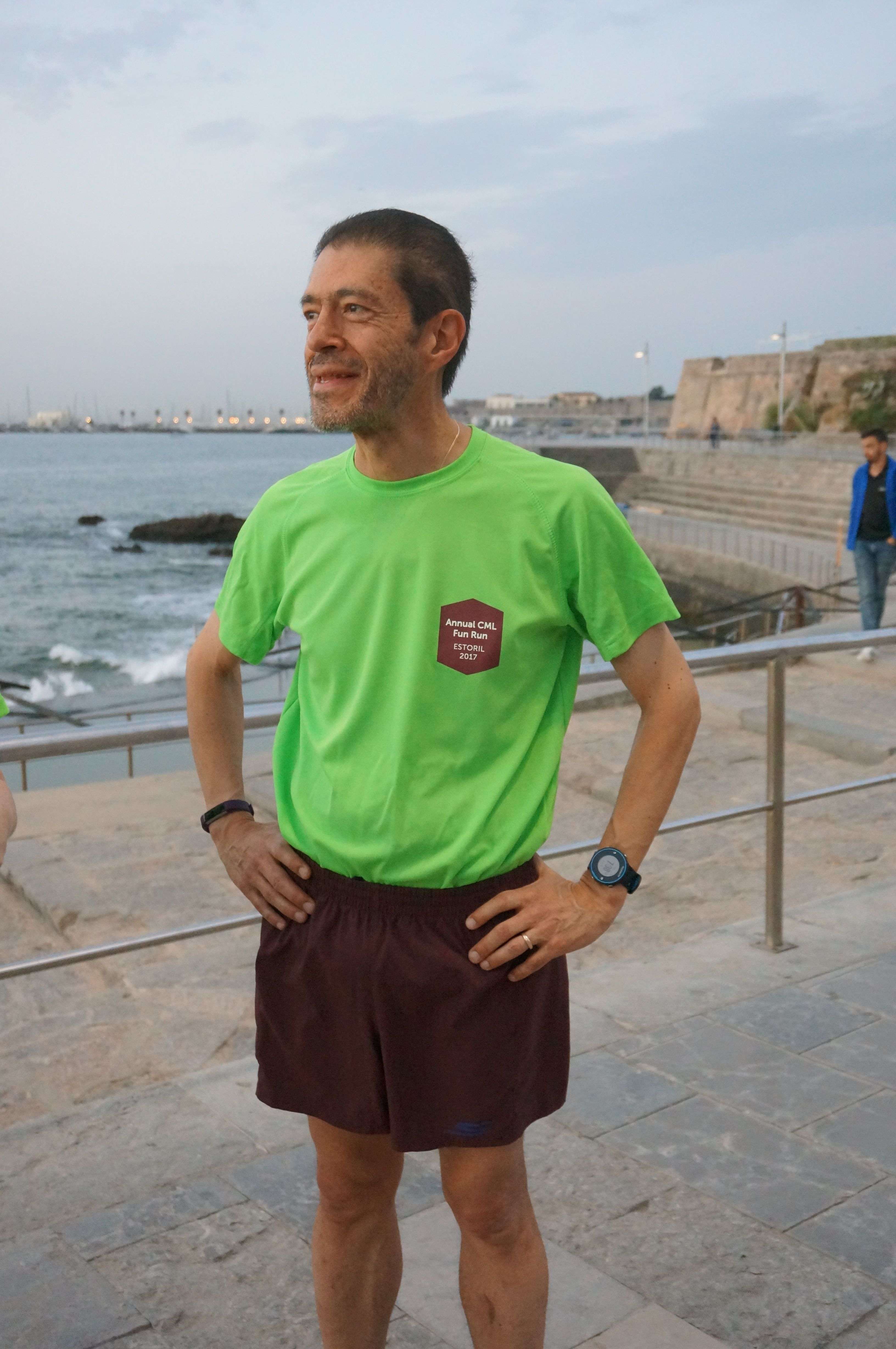 A special thank you to everyone for your generous contributions to support the work of the iCMLf. We raised over $3,400 including monthly pledges that will go directly to programs supporting young physicians from the emerging regions in tribute to John Goldman.
The 2017 run was held in memory of Jean Khoury, who passed away this year. Jean was always a part of this group of colleagues and friends supporting the work of the Foundation and he was very much missed.
Here are some impressions from participants of the 2017 'John Goldman Fun Run' in Estoril:
'It's so much fun running together with colleagues and friends and at the same time a good opportunity to support the work to the Foundation'.
'I take part in the run every year and especially like the social aspect. The Fun Run is the best networking opportunity during the whole conference'.
'Fantastic experience to walk by the sea so early in the morning – and all for a good cause'!
New T-shirts, same tradition: Join us for the Fun Run 2018 in Miami next year!