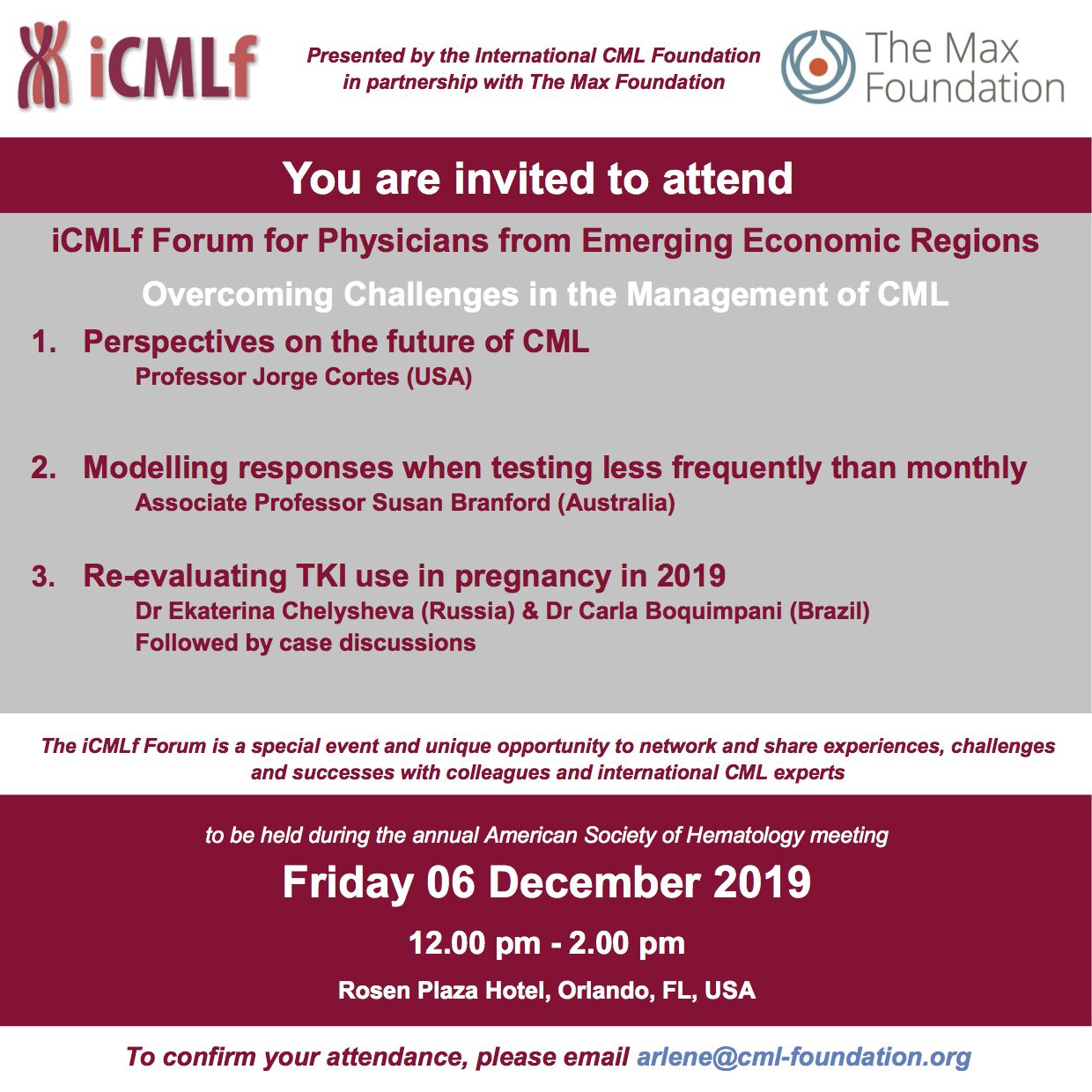 October 2019 - If you are attending the American Society of Hematology meeting (ASH) this year, we ask you to reserve your place at the 2019 iCMLf Forum for Physicians from Emerging Regions to be held on December 6, 2019, from 12-2pm at the Rosen Plaza Hotel in Orlando (USA).
This year's focus is on:
Perspectives on the future of CML (Professor Jorge Cortes)
Modelling response when testing less frequently than monthly (A/Professor Susan Branford)
Re-evaluating TKI use in pregnancy, with perspectives from Dr Chelysheva from Russia and Dr Boquimani from Brazil.
Access the save-the-date invitation here
To reserve your place email arlene@cml-foundation.org

This annual Forum is presented in partnership with The Max Foundation.