Mount Kilimanjaro has been climbed. CML can be cured.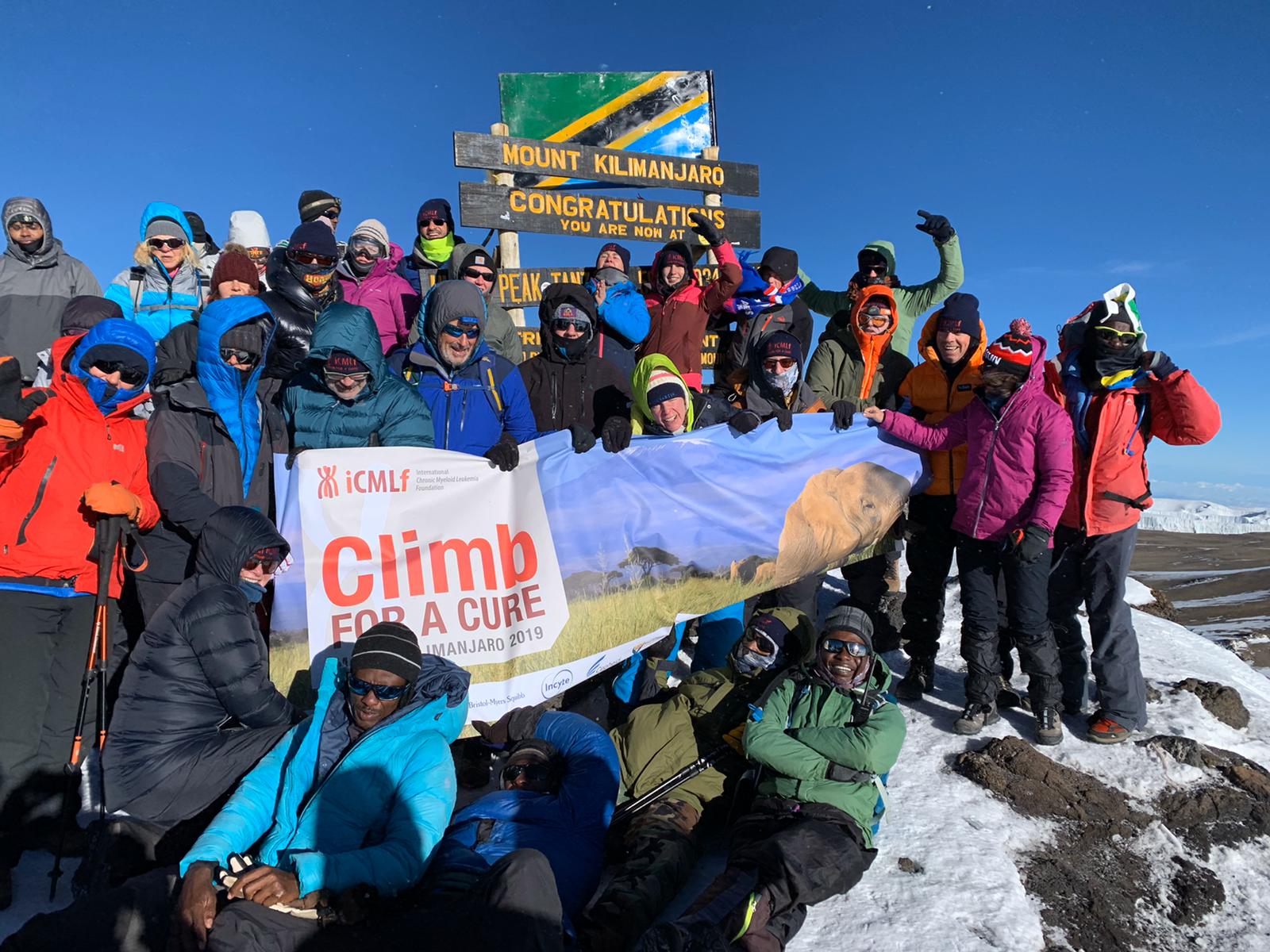 December 2019 - Mount Kilimanjaro has been climbed! As some of you may have already heard, our amazing team of 26 climbers – researchers, doctors, patients and supporters from all over the world successfully climbed Mount Kilimanjaro in November.
It was incredibly hard – both physically and mentally – and pushed us to our limits and beyond. But we were a strong team and had great support. We made it to the mountain, climbed and made it safely back home again.
Even more important: to date we have raised over $300,000 for the work of the Foundation.
We can now begin projects within the iCMLf Genomics Alliance to investigate the role particular somatic mutations play in clinical outcomes. We also have seed funding for the new iCMLf TFR Alliance, which will look at predictive biomarkers for patients wanting to achieve treatment free remission.
These are important first steps on the long road to finding a cure for CML. It's just like climbing Mount Kilimanjaro. Step by step, we come closer to our goal: a cure for CML.
Have a look at the video below. This perfectly illustrates what the Climb for a cure: Mount Kilimanjaro 2019 means to all of us, but especially for patients with CML. It features Andy, a CML patient from Nigeria and how important the climb was for him and other patients living with CML in Nigeria.
View the Climb for a cure: Mount Kilimanjaro video
Just like on the mountain we would not have been so successful without a strong team. We are very grateful for all the support we received in the past year – from all our climbers who worked so hard to raise funds and to prepare for the climb and from every single person who supported us with their donations. We also like to acknowledge our corporate sponsors for their generous support: Novartis, SAHMRI, Bristol-Myers-Squibb, Incyte, Cepheid and the Naef K Basile Cancer Institute at the American University of Beirut Medical Center.
You can donate here to support the iCMLf Climb for a Cure 2019
Many thanks to all of you for your amazing support!