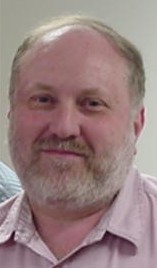 May 2020 - During this pandemic, we continuously strive to provide you with current information about COVID-19 and CML. This also includes individual expert opinions on various topics related to COVID-19 and CML.

Today we are pleased to share with you an expert opinion on interferon and CML during the COVID-19 pandemic by Professor Jeff Lipton from the Princess Margaret Hospital in Toronto, Canada.

You will find this and other expert opinions on the iCMLf COVID-19 hub that will continously be updated with recent information on COVID-19 and CML.

Please read the full expert opinion below.
An Expert Opinion: Interferon and CML during the COVID-19 Pandemic
Over the last few days, reports of the possible efficacy of interferon in treating COVID have emerged.1,2 This needs some clarity for CML patients as there are different interferons.

With a long standing history of treating CML with interferon, the question has been raised as to whether patients on interferon have more resistance to COVID and even if patients are on tyrosine kinase therapy, should we be switching them to interferon. As can be seen at other places on the iCMLf website, it is not at all clear that CML patients are more at risk for COVID than the general population or whether they will have worse outcome infections if they do get the viral infection.

Secondly, as is reviewed in the papers by Talpaz et al and Cayssials et al, alpha-interferon is active against CML either alone or in combination.3,4 This is a different drug than the beta-interferon used in the Lancet studies quoted above.1,2 Beta-interferon has no significant activity against CML. The most common use of beta-interferon has been in the therapy of multiple sclerosis. Gamma-interferon, which showed some activity against CML, has never really been put into clinical use for any disease.

A paper by Almeida et al, actually describes two MS patients who developed CML while on therapy with beta-interferon.5

In a review by Ahsan et al on the possible therapy for COVID19, a number of drugs have been discussed.6 The use of inhaled alpha-interferon in prophylaxis of corona viruses has been discussed. The idea of using this application to prevent respiratory viruses was abandoned decades ago because of convenience and cost.

In summary, the beta-interferon work in the therapy of COVID-19 needs additional study but is tantalizing. By no means however, should CML patients consider interferon as an option to replace TKI therapy other than very limited indications, such as combination therapy studies, TKI intolerance or pregnancy and then only under the strict guidance of a knowledgeable physician experienced with the use of alpha-interferon.


Professor Jeff Lipton
Princess Margaret Hospital
Toronto, Canada

References