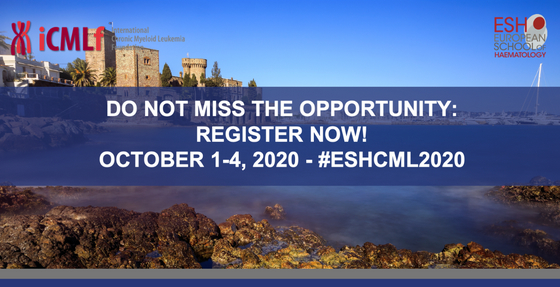 September 2020 - In view of continuing COVID-19 related challenges and uncertainties, this year's 22nd John Goldman International Conference on Chronic Myeloid Leukemia: Biology and Therapy will take place as a virtual event, extending from October 1-4, 2020.
The John Goldman Fun Run is also going virtual. People around the world are running, riding, mountain climbing, meditating and getting involved to raise money for the work of the iCMLf and to show their support for the CML community on the John Goldman Meeting 'Wall of Fame'. Professor Tim Hughes is once again climbing Mount Kilimanjaro (In Adelaide this time!) What will you do?
Register now for the e-conference and join us for the virtual Run.Ride.Cure 2020.
Welcome to the 22nd John Goldman E-Conference on CML

'The virtual event will be an opportunity to welcome an even larger CML community this year to benefit from the outstanding scientific program and to continue interacting with colleagues during this challenging period.'
(Professor Jorge Cortes, e-conference chairperson)

You will be able to join the e-conference from all over the world and from different time zones. To make sure that everyone has access to the full scientific programme at a convenient hour, registration will allow participants to join both the live programme and the programme on-demand.

The live programme will take place from Oct 1-4, 2020. The program on-demand initially includes pre-recorded sessions and will successively be expanded with the live sessions and will be available from September 21st to October 14th, 2020.
View a message from the E-Conference chairpersons
View the live programme here
Visit the E-Conference platform and make yourself at home
On the E-Conference platform you can take a virtual tour around the main lecture hall, the satellite symposium hall, the meet-the-expert room and the exhibition and e-poster hall. You can also view and download the scientific program, access e-posters and meet the faculty and conference partners.
Visit the E-Conference Platform and visit us at the iCMLf booth

Register for the E-Conference here