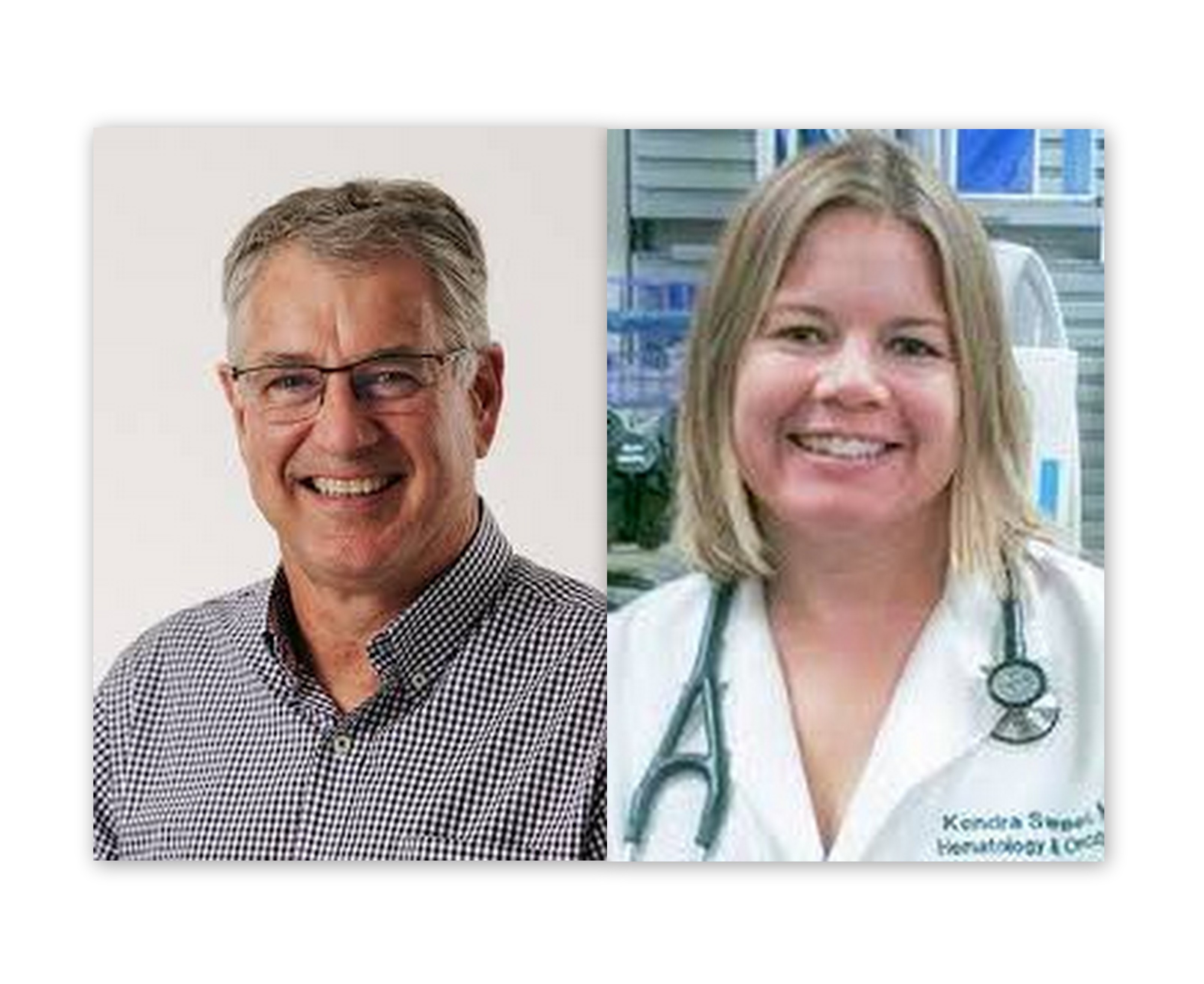 March 2021 - The iCMLf continues to support the global CML community during the pandemic by providing the latest information on COVID-19 and CML. With the increasing availability of COVID-19 vaccines, up to date and relevant information is imperative for physicians treating blood cancers and their patients. The next highlight in our series of iCMLf Conversations is coming up with an expert talk on COVID-19 vaccines and CML to be held Wednesday, April 7th at 13.30 CET.
Don't miss this opportunity to stay up to date with the latest developments on COVID-19 vaccines for people with CML.
iCMLf Conversation on CML:
Update on COVID-19 vaccines and CML
Date: Wednesday, April 7th at 13.30 Central European Time (CET)
Join our two experts as they discuss key aspects on COVID-19 vaccines for patients with CML.
COVID-19 vaccine overview:

Professor Steve Wesselingh, from the South Australia Health and Medical Research Institute, Adelaide (Australia)

COVID-19 vaccines for patients with CML

: Dr Kendra Sweet, Haematologist at the MOFFITT Cancer Center and Research Institute, Tampa (USA)
Professor Steve Wesselingh, an Infectious Disease physician and researcher in Neurobiology, HIV and vaccine development will provide an overview of the different types of COVID-19 vaccines currently in use around the world.
As a haematologist, Dr Kendra Sweet will then put this into perspective for CML.
She will share current experience with COVID-19 vaccines in patients with CML and provide guidance on how to best manage patients with CML.
How can I dial into the webinar?
Please join this meeting from your computer, tablet or smartphone via the link:
https://us02web.zoom.us/j/84473245408
Meeting-ID: 84473245408
Save to your calendar:
At what time does the webinar take place in my time zone?
The webinar will be held from 13.30 – 14.15 Central European Time.
Times in other times zones:
ACST – Australian Central Standard Time: 21.00
BRT – Brazilian Time: 08.30
CAT – Central African Time: 13.30
CST – China Standard Time: 19.30
EAT – East Africa Time: 14.30
EST – Eastern Standard Time: 07.30
GMT – Greenwich Mean Time: 12.30
IST – Indian Standard Time: 17.00
If you have any questions or need assistance, please email to
stefanie@cml-foundation.org.
Can I ask questions during the webinar?
An important part of the conversation will be questions from the audience. You can submit your questions via chat during the webinar and the experts will answer as many as possible during the Q&A session.
I won't be able to attend. Can I watch the webinar at a later time?
The webinar will be made available on the iCMLf website after the event.
See you soon in the next iCMLf conversation on April 7th.