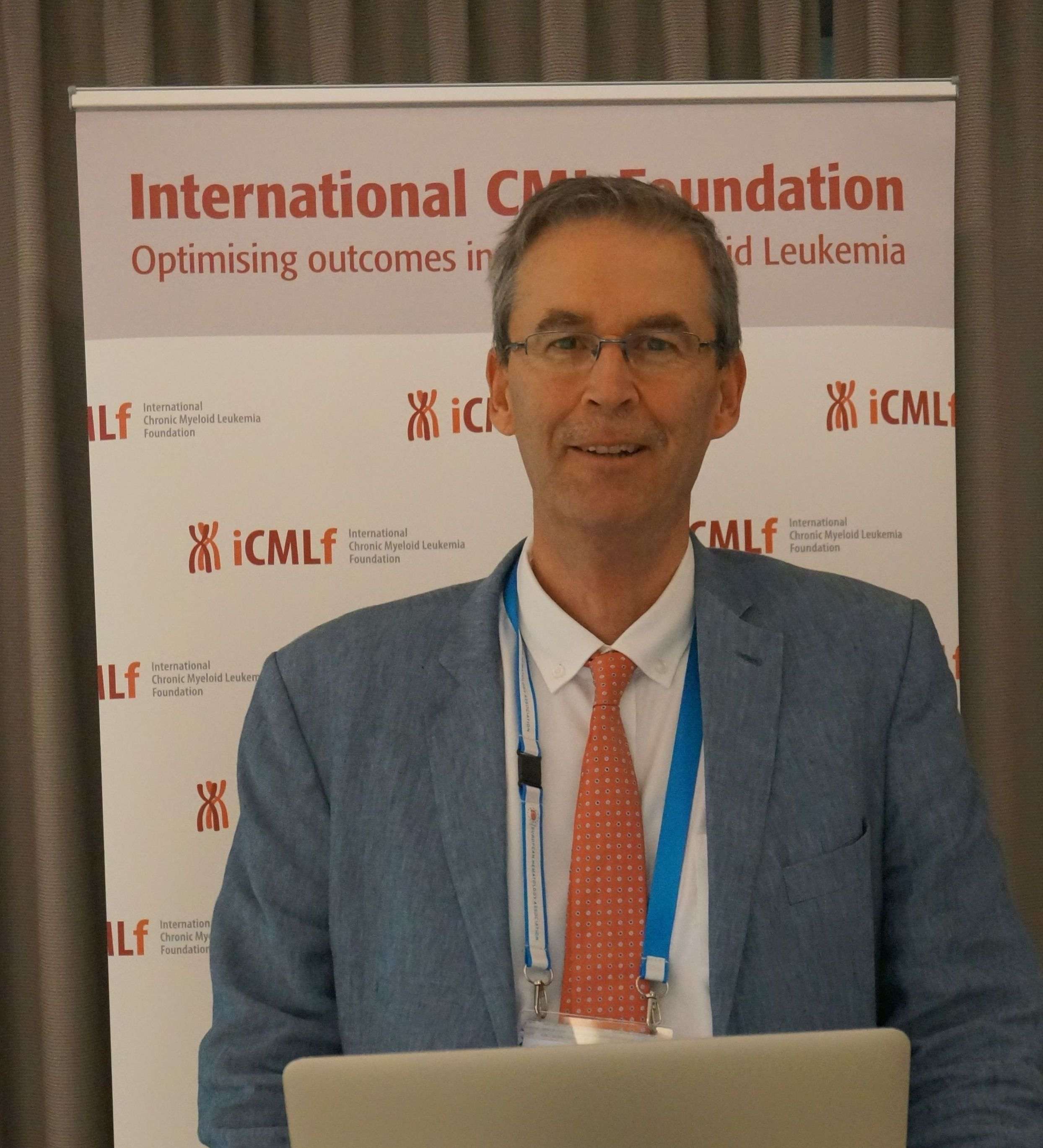 April 2021 - Please join us for our next iCMLf Conversation on CML.
Next Tuesday, on April 27th at 13.00 CET, Professor Fréderic Millot will provide an overview of the biological and clinical characteristics of pediatric CML and an update on clinical data and relevant guidelines and recommendations. His main focus during the expert talk will be on treatment-free remission in children with CML.
Update on pediatric CML: Treatment-free remission in children with CML on April 27th at 13.00 CET

Professor Fréderic Millot, University of Poitiers (France)
How can I dial into the webinar?
Please join this meeting from your computer, tablet or smartphone: https://us02web.zoom.us/j/81787321991
Meeting-ID: 817 8732 1991
Date: April 27th at 13.00 Central European Time (CET)
Save to your calendar:
At what time does the webinar take place in my time zone?
The webinar will be held from 13.00 – 13.45 Central European Time.
Times in other times zones:
ACST – Australian Central Standard Time: 20.30
BRT – Brazilian Time: 08.00
CAT – Central African Time: 13.00
CST – China Standard Time: 19.00
EAT – East Africa Time: 14.00
EST – Eastern Standard Time: 07.00
GMT – Greenwich Mean Time: 12.00
IST – Indian Standard Time: 15.30
Can I ask questions during the webinar?
An important part of the conversation will be questions from the audience. You can submit your questions via chat during the webinar and Professor Millot will answer as many as possible during the Q&A session.
I won't be able to attend. Can I watch the webinar at a later time?
All webinars will be made available on the iCMLf website after the event.
If you have any questions on the iCMLf Conversations or need assistance, please email to stefanie@cml-foundation.org.