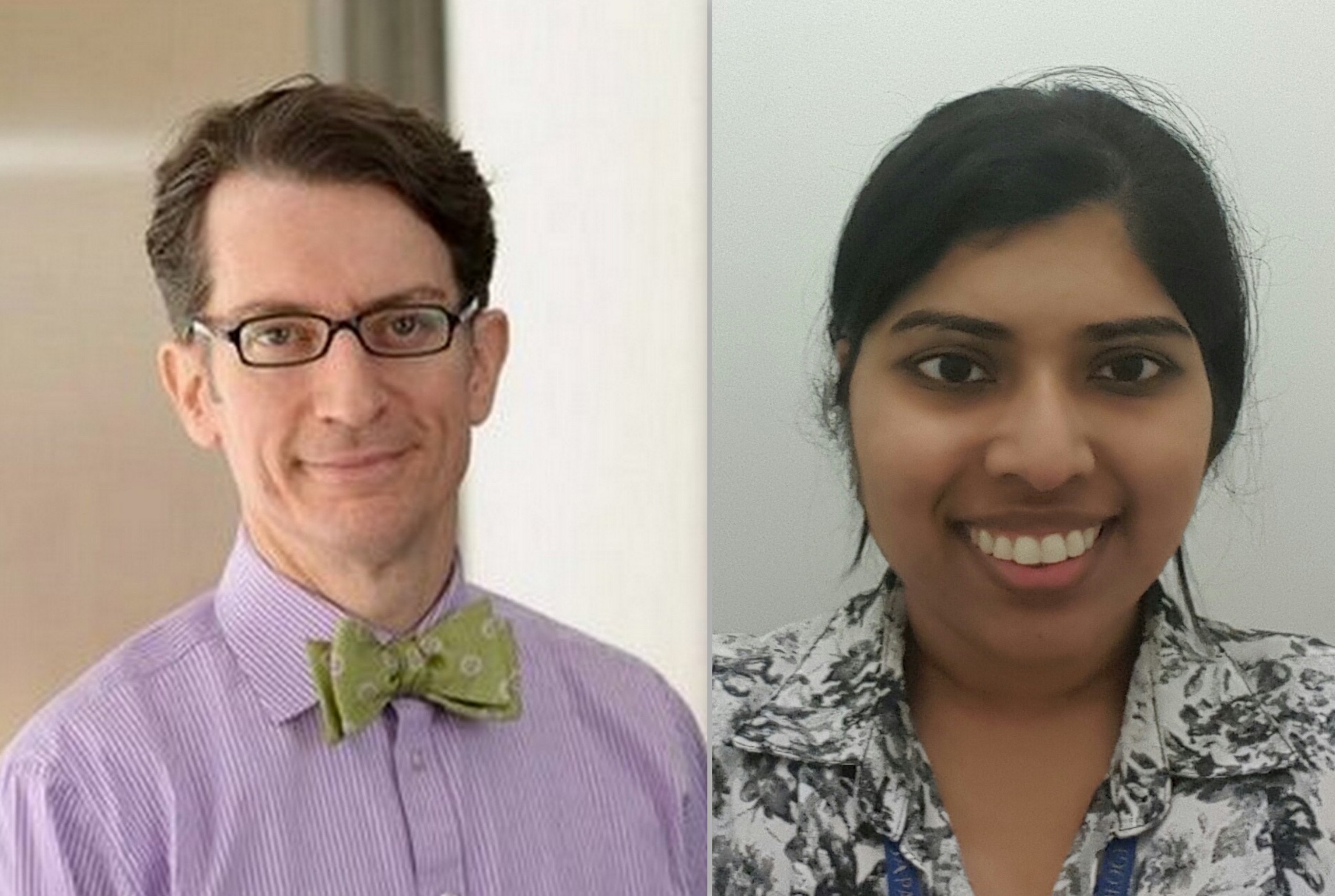 May 2021 - During our iCMLf Conversation on May 28th, Professor Michael Mauro will provide you with an update on the iCMLf COVID-19 and CML data collection and what we've learnt so far.
On the webinar Dr Naranie Shanmunagathan will also share with you first results from our COVID-19 vaccine patient perception study.
iCMLf Conversation on CML: CML and COVID-19. What do we know so far?

May 28th at 7.00 Eastern Standard Time / 13.00 Central European Time
Join our two experts to get the latest update on the iCMLf COVID-19 and CML data and on patient perceptions on COVID-19 vaccines.

Program:
COVID-19 and CML – An update on the CANDID data

: Professor Michael Mauro, Memorial Sloan Kettering Cancer Center and Weill Cornell Medicine, New York (USA)

COVID Vaccines – A patient perception survey

: Dr Naranie Shanmuganathan, Royal Hospital and SA Pathology, Adelaide (Australia)

Q&A Session
How can I dial into the webinar?
Please join this meeting from your computer, tablet or smartphone: https://us02web.zoom.us/j/83231793604
Meeting-ID: 832 3179 3604
Save to your calendar:

At what time does the webinar take place in my time zone?
The webinar will be held from 13.00 – 13.45 Central European Time.
Times in other times zones:
ACST – Australian Central Standard Time: 20.30
BRT – Brazilian Time: 08.00
CAT – Central African Time: 13.00
CST – China Standard Time: 19.00
EAT – East Africa Time: 14.00
EST – Eastern Standard Time: 07.00
GMT – Greenwich Mean Time: 12.00
IST – Indian Standard Time: 15.30