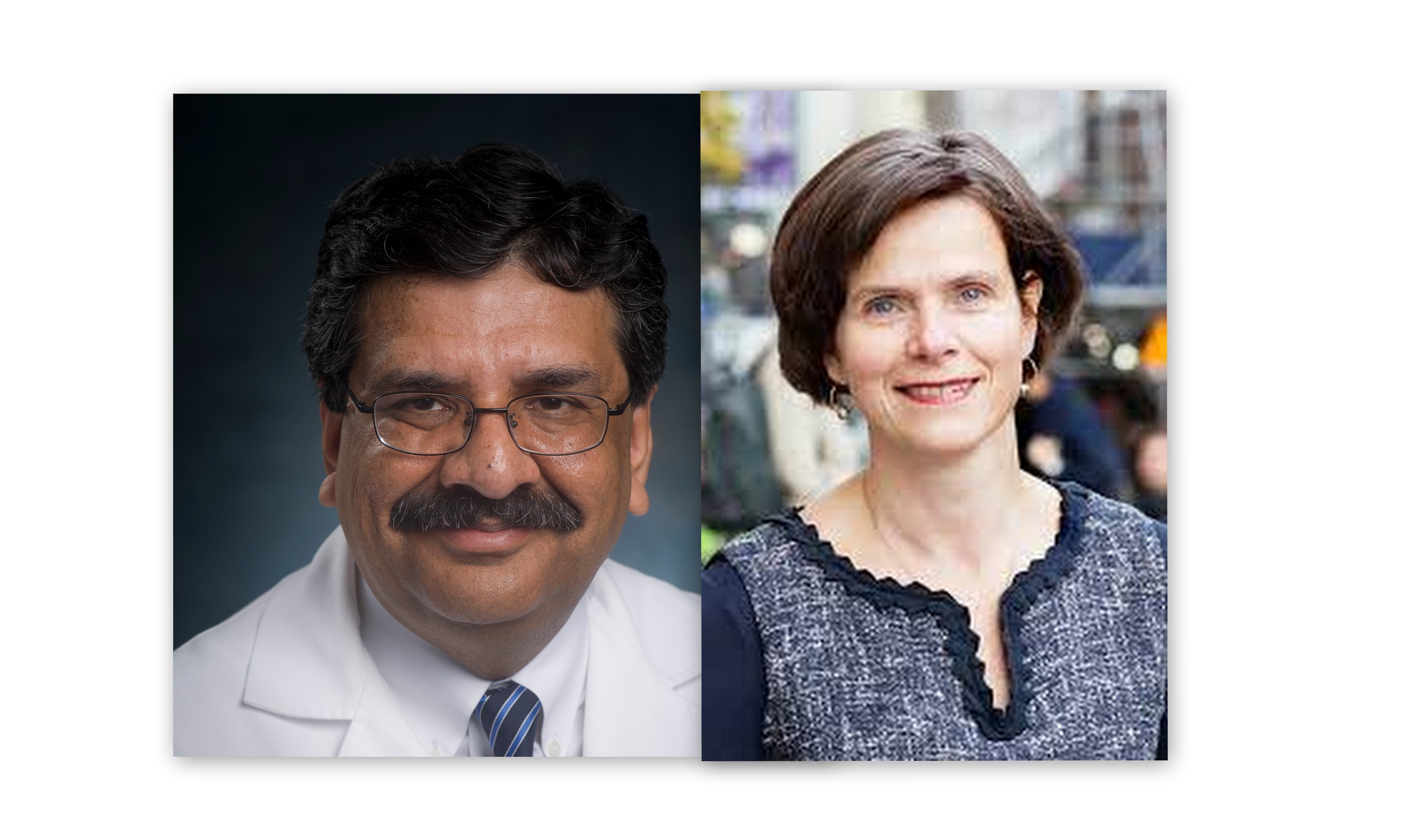 August 2021 - Join us on World CML Day when we are hosting our next 'iCMLf Conversation'. This will focus on the biology of CML in relation to treatment-free remission (TFR).
iCMLf Conversation: CML Biology related to TFR
Join our two experts as they discuss key aspects of the biology of CML
specifically related to TFR:
Leukemic stem cells and microenvironmental regulation:
Professor Ravi Bhatia, Director of the University of Alabama Division of Hematology/Oncology and Deputy Director of the O'Neal Comprehensive Cancer Center, University of Alabama
(Birmingham, USA)
Immunology of CML: Professor Satu Mustjoki, Principal Investigator and Group Leader at the Hematology Research Unit Helsinki, Professor of Translational Hematology at the University of Helsinki and Research Professor at the Finnish Cancer Institute (Helsinki, Finland)
Date: September 22nd at 14.30 Central European Summer Time (CEST)
Don't miss this opportunity and find out about the latest scientific understanding on the biology of CML.
How can I dial into the webinar?
Please join this meeting from your computer, tablet or smartphone via the link: https://us02web.zoom.us/j/85253513672
Meeting-ID: 852 5351 3672
Save to your calendar:
At what time does the webinar take place in my time zone?
The webinar will be held from 14.30 – 15.15 Central European Summer Time.
Times in other times zones:
ACST – Australian Central Standard Time: 22.00
BRT – Brazilian Time: 09.30
CAT – Central African Time: 14.30
CST – China Standard Time: 20.30
EAT – East Africa Time: 15.30
EST – Eastern Standard Time: 08.30
BST – British Summer Time: 13.30
IST – Indian Standard Time: 18.00
Can I ask questions during the webinar?
An important part of the conversation will be questions from the audience. You can submit your questions via chat during the webinar and the experts will answer as many as possible during the Q&A session.
I won't be able to attend. Can I watch the webinar at a later time?
All webinars will be made available on the iCMLf website after the event.