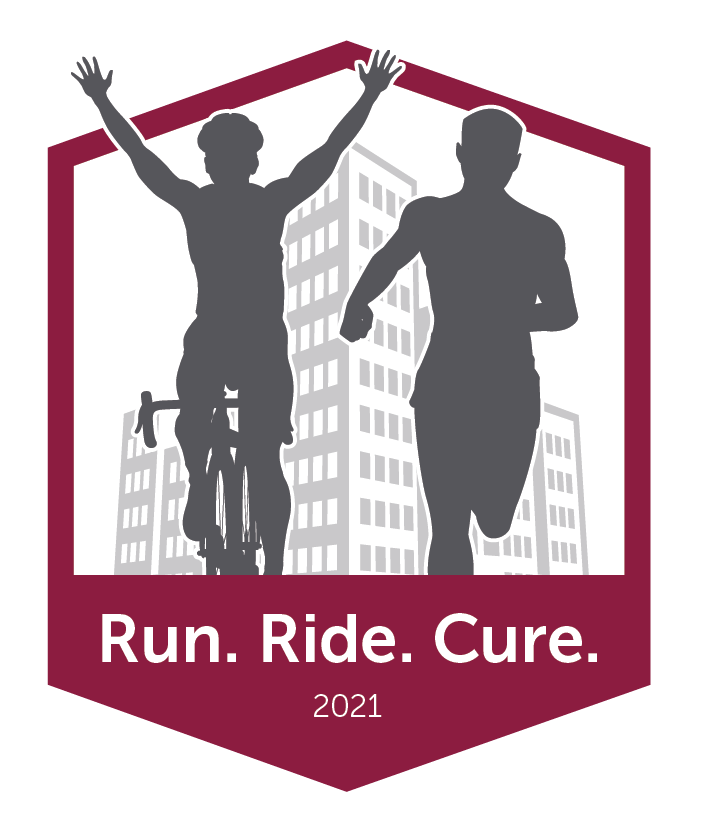 October 2021 - We need your support! Our annual Run.Ride.Cure fundraising campaign is still on going and there are many opportunities to take part.
Will you help us to achieve our fundraising goal of $100,000?
Your contribution supports research in CML and helps to make cure a reality for patients with CML one day.
Every single contribution counts!

Only together can we achieve our goals.

Learn how to get involved...
Run.Ride.Cure 2021 - Choose your level of support
You can choose between three easy steps to support the fundraising campaign.
Find out what works best for you.
What will you do?
Donate to Run.Ride.Cure 2021
With your contribution you can support individuals, teams, or donate to the whole campaign.


Purchase a Run.Ride.Cure charity T-shirt
Get your Run.Ride.Cure t-shirt, hoodie, or mug and help raise funds for the iCMLf. If you register and raise $500, we'll send you one for free!


Register for the fundraising campaign
Register $20 for the event and invite your family and friends to sponsor your challenge and raise money to drive research in CML.
Learn more about Run.Ride.Cure 2021 and get involved.
A huge THANK YOU to everyone who has already supported our campaign: with a donation, by buying a charity T-shirt or with a personal fundraising campaign.
Now join us! Working together we can cure CML.