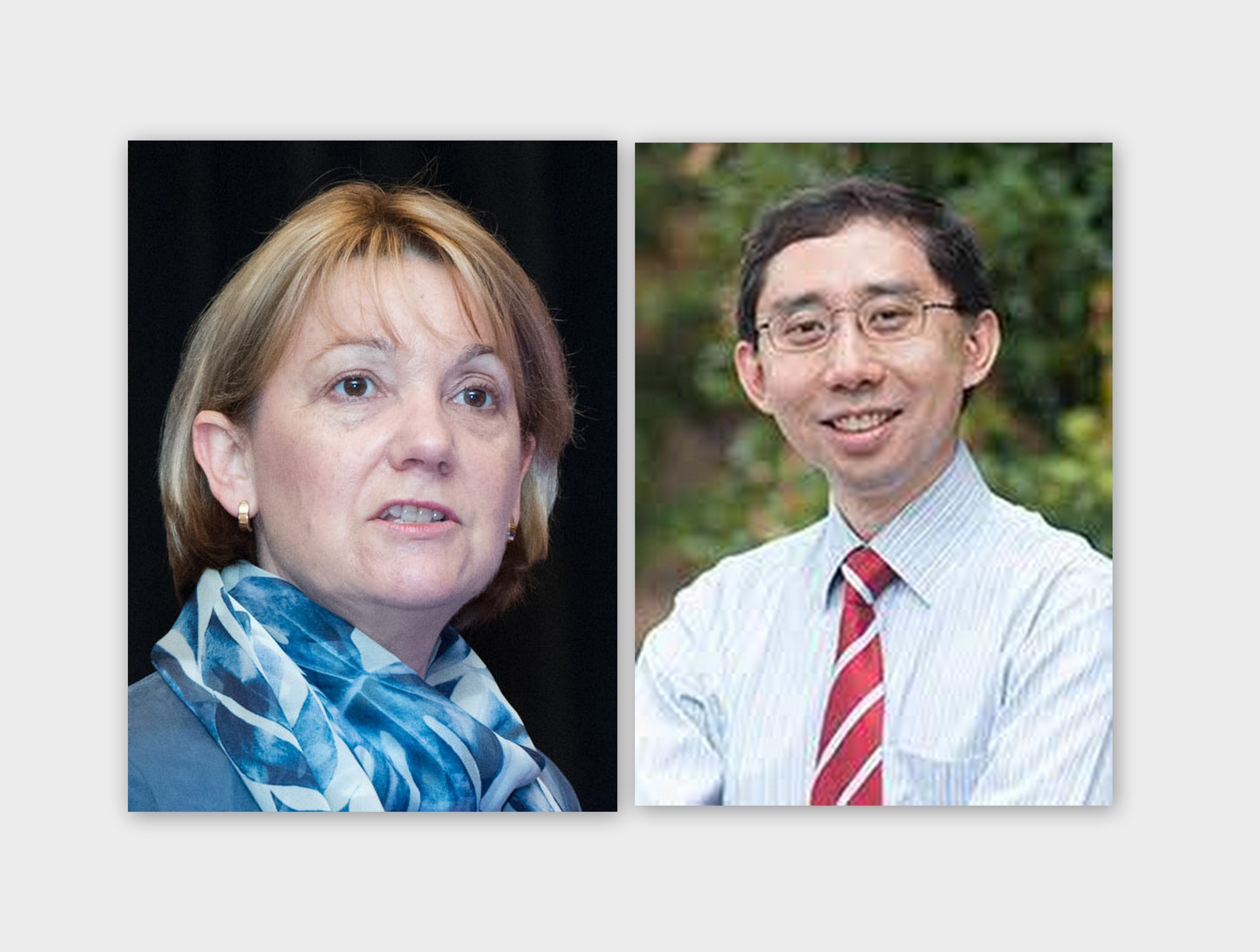 November 2021 - The monthly iCMLf Conversations have become an integral part of our educational services. So far, we have held 16 live discussions on various topics of CML management with 33 experts involved this year. More than 6,300 people have viewed these expert talks live and on-demand.
The last highlight in our series of iCMLf Conversations for this year is coming soon. Please save the date for December 23rd at 13.00 Central European Time, when Professor Susan Branford and Associate Professor Charles Chuah Thuan Heng will discuss CML highlights from this year's ASH meeting.
CML Highlights of the 63rd ASH Annual Meeting
Biological overview:

Professor Susan Branford, SA Pathology / Centre for Cancer Biology, Adelaide (Australia)

Clinical overview:

Associate Professor Charles Chuah Thuan Heng, Singapore General Hospital (Singapore)
Don't miss this opportunity and join the live webinar.
Join our two experts to hear about key aspects of the scientific program such as the Live Q&A Session on CML: 'Success breeds more success', the ASH-FDA Joint Symposium on newly approved drugs: 'Treatment landscape in the era of novel therapies' and oral and poster abstracts on basic and translational research in CML, mechanisms of resistance and expanded therapies and progress with response predictors and TKI discontinuation.
Date: December 23rd at 13.00 Central European Time (CET)
How can I dial into the webinar?
Please join this meeting from your computer, tablet or smartphone via the link: https://us02web.zoom.us/j/84231232033
Meeting-ID: 842 3123 2033
Save to your calendar:
At what time does the webinar take place in my time zone?
The webinar will be held from 13.00 – 13.45 Central European Time.
Times in other times zones:
ACST – Australian Central Standard Time: 22.30
BRT – Brazilian Time: 09.00
CAT – Central African Time: 13.00
CST – China Standard Time: 20.00
EAT – East Africa Time: 14.00
EST – Eastern Standard Time: 07.00
GMT – Greenwich Mean Time: 12.00
IST – Indian Standard Time: 17.30
SGT – Singapore Time: 20:00
If you have any questions or need assistance, please email to
stefanie@cml-foundation.org.
We are pleased to share that we will continue the monthly iCMLf Conversations in 2022. Your suggestions for topics or experts are most welcome.
Please email your ideas to info@cml-foundation.org