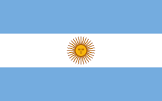 June 2022 - If you speak Spanish, please join us for the live expert talk in Spanish on June 21st at 10.00 AM Argentina Time with Dr Carolina Pavlovsky and Dr Beatriz Moiraghi from Argentina.

You will learn how to best treat your patients with CML and COVID-19 and get the latest updates on COVID-19 vaccines for patients with CML.
iCMLf Conversation on CML:
Update on COVID-19 and CML – in Spanish on June 21, 2022 at 10.00 Argentina Time

Actualización sobre COVID-19 y LMC – en Español el 21 de junio de 2022 a las 10.00 hora de Argentina
Dra Carolina Pavlovsky / Dra Beatriz Moiraghi


Program:
Talk 1: What's changed in CML treatment management? Starting/stopping/monitoring (20 min)
Dr Carolina Pavlovsky, Fundaleu Hospital and Clinical Research Center Buenos Aires (Argentina)
Talk 2: How I treat CML patients with COVID-19 / COVID-19 vaccines and CML
(20 min) Dr Beatriz Moiraghi, Hospital Ramos Mejía, Buenos Aires (Argentina)

Programa:
Charla 1: ¿Qué ha cambiado en la gestión del tratamiento de la LMC? Inicio/detención/monitorización (20 min)
Carolina Pavlovsky, Hospital Fundaleu y Centro de Investigación Clínica
Buenos Aires (Argentina)
Charla 2: Cómo trato a los pacientes con LMC? / Vacunación contra COVID-19 y LMC (20 min)
Beatriz Moiraghi, Hospital Ramos Mejía, Buenos Aires (Argentina)

Fecha: 21 de junio de 2022 – 10:00 (Hora de Argentina)
45 minutos presentaciones e preguntas & respuestas – en Zoom
How can I dial into the webinar?
Please join this meeting from your computer, tablet or smartphone via the link:
https://us02web.zoom.us/j/86345345602
Meeting-ID: 863 4534 5602

Save to your calendar:
Google calendar
Outlook calendar
Yahoo calendar
At what time does the webinar take place in my time zone?
The webinar will be held from 10.00 – 10.45 Argentina Time.
Times in different times zones:
COT – Colombia Time: 8:00 (Columbia / Peru / Mexico)
CLT – Chile Standard Time: 9.00 (Chile / Bolivia)
ART – Argentina Time: 10.00 (Argentina)
CEST – Central European Summer Time: 15.00 (Spain)
If you have any questions or need assistance, please email to
stefanie@cml-foundation.org.