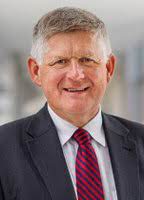 July 2022 - Please save the date for our next iCMLf Conversation with Professor Andreas Hochhaus on Wednesday, August 24th at 2 pm Central European Summer Time.
iCMLf Conversation –
Treatment of CML patients after failure of 2 TKIs

Hear about current practices for third-line management of CML and get first-hand expert knowledge from:
Professor Andreas Hochhaus
Head of the Department of Hematology and Medical Oncology
Jena University Hospital (Germany)
Date: August 24th at 2 pm Central European Summer Time(CEST)
How can I dial into the webinar?
Please join this meeting from your computer, tablet or smartphone via the link:
https://us02web.zoom.us/j/87340646441
Meeting-ID: 873 4064 6441
Save to your calendar:
At what time does the webinar take place in my time zone?
The webinar will be held from 14.00 – 14.45 Central European Summer Time.
Times in other times zones:
ACST – Australian Central Standard Time: 21.30
BRT – Brazilian Time: 9.00
CAT – Central African Time: 14.00
CST – China Standard Time: 20.00
EAT – East Africa Time: 15.00
EST – Eastern Daylight Time: 8:00
GMT – Greenwich Mean Time: 13:00
IST – Indian Standard Time: 17.30
If you have any questions or need assistance, please email to
stefanie@cml-foundation.org.