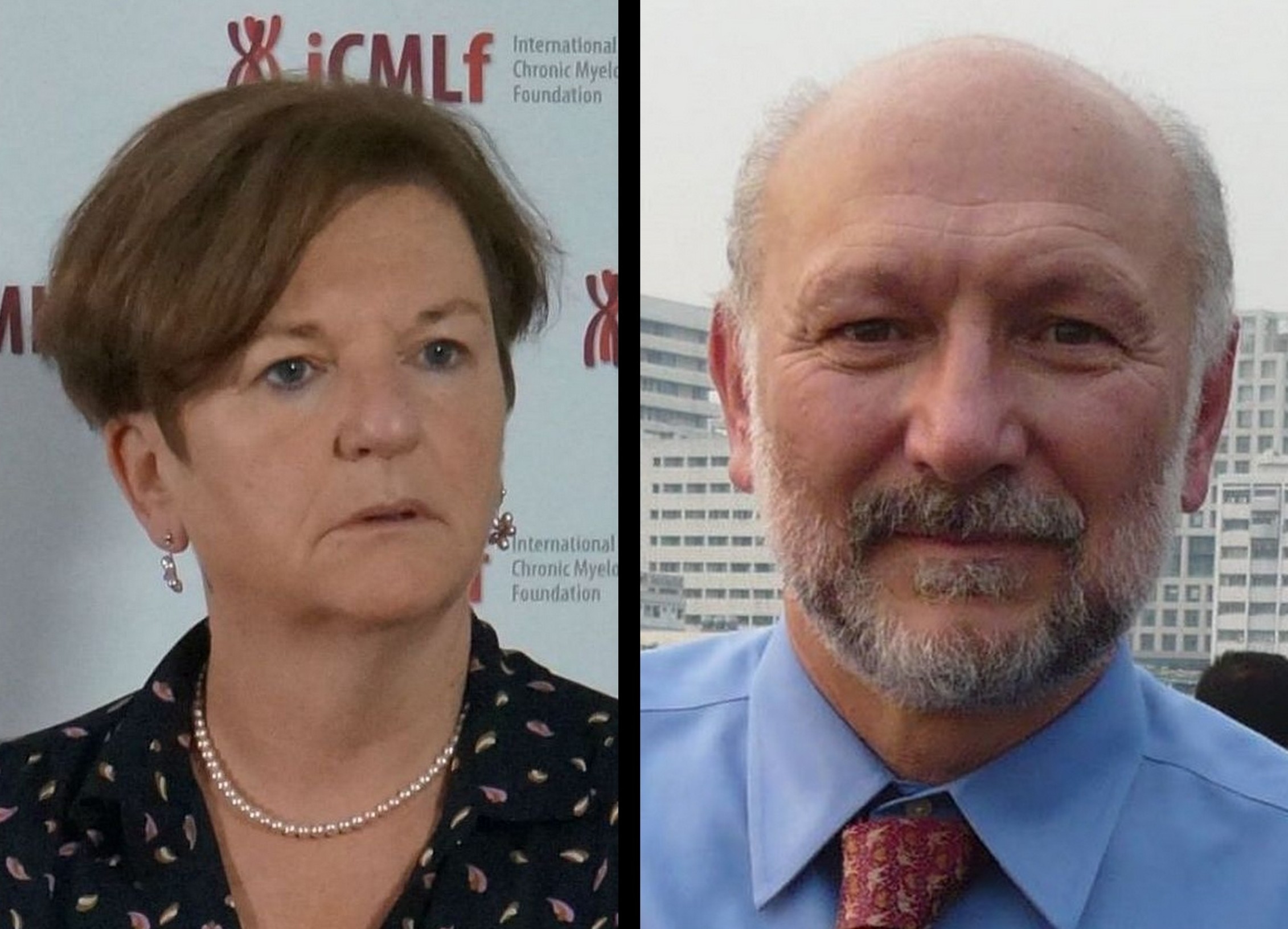 September 2022 - Our 'Meet-the-CML-Experts' iCMLf Conversation this year is getting closer. And we hope to see you there!

During this 45-min Q&A session on September 21st at 2 pm CEST, you will have the chance to ask your questions related to CML management, CML research and future developments to our panel of experts to get their first-hand expert opinion. If you are a physician from a low and middle-income country, you may also address the specific challenges of CML management in a low-resource setting.
Get in first and submit your questions now!

We are pretty sure you have a lot of burning questions. But before you send them in, we'd like to introduce you to our panel of experts and to provide you with an overview of their main areas of expertise.
'Meet-the-CML Experts' – Get to know our panel of experts

Professor Jane Apperley, Imperial College, London (UK)

Professor Jane Apperley is Chair of the Centre for Haematology at Imperial College, London and Clinical Director of Clinical Haematology at the Imperial College Healthcare National Health Service Trust. She also serves on the Advisory Board of the Centre for International Blood and Marrow Transplant Research.
Jane Apperley's group at the Hammersmith Hospital cares for one of the largest cohorts of patients with CML and has been involved in many CML clinical trials. She has extensive experience in the use of first- and second-generation tyrosine kinase inhibitors (TKI's), particularly in the areas of molecular monitoring and mechanisms of drug resistance.
Professor Apperley also has a long-standing interest in the ways in which hematologic diseases and their treatment impact fertility, pregnancy and fetal outcome.

Professor Giuseppe Saglio, University of Turin (Italy)

Giuseppe Saglio is a Professor of Haematology and Internal Medicine at the University of Turin. Until retirement he was Head of the Division of Haematology at the Mauriziano Hospital at the University of Turin and previously Director of the Department of Internal Medicine at the San Luigi University Hospital of Turin.
Professor Saglio is a leading expert in the fields of molecular characterisation of CML, molecular diagnostics and the clinical development of molecularly targeted therapies for CML. He has been involved in numerous clinical trials evaluating first and second-line TKI treatments for CML, including ENESTnd, ENESTFreedom, DASISION and DASCERN.
His expertise has found its way into various treatment recommendations, expert opinions and position papers that have significantly advanced the management of CML.
Submit your questions now
What are questions from your clinical practice? Do you face any specific challenges? What would you like to know about current CML research? Are you interested to hear about future directions of CML treatment? Or do you have a challenging case you would like to have an opinion on?

We welcome all your questions. You can submit your questions and cases even before the meeting. To make it as convenient as possible for you, we have created a small survey for your use. But you can also email your questions to info@cml-foundation.org.
Specific cases may be discussed if submitted by September 14th.


'Meet-the-CML Experts' – See you on Zoom on Sept 21th
Please join the 'Meet-the-CML-Expert' Q&A Session from your computer, tablet or smartphone via the link: https://us02web.zoom.us/j/83643569835
Meeting-ID: 836 4356 9835
The webinar will be held on Wednesday September 21, 2022 from 14.00 – 14.45 Central European Summer Time.
To save your calendar and for times in other time zones, click here.
We look forward to receiving your questions.