It's a pleasure to share our second featured nominee for the iCMLf Prize in 2022, Dr Vasile Musteata, State Medical and Pharmaceutical University, Moldova.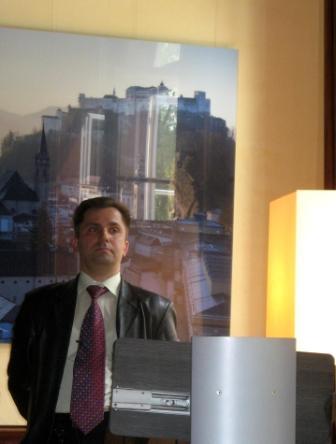 Dr Musteata is an associate professor and hemato-oncologist, EACR ambassador, iCMLf representative for Moldova and also participates in research for the European LeukemiaNet Institution. Dr Musteata's research and knowledge has been published in more than 150 articles and abstracts, and 10-years ago in 2012, he successfully completed the ERSAP Preceptorship Program in hematologic malignancies at MD Anderson Cancer Center, Texas, USA.
Dr Musteata was also the responsible physician and program facilitator for the introduction of GIPAP when it was officially launched in 2006, at The Institute of Oncology of Moldova, which was identified as the GIPAP Qualified Institution. A predominant reason for his nomination for the iCMLf Prize.
Why was the introduction of GIPAP in Moldova an important achievement?
Glivec was registered in Moldova by the Pharmacological Committee under the auspices of the Ministry of Health, but was not included in the list of essential drugs to be purchased.
Without GIPAP, CML and GIST patients did not have access to life saving treatment with Glivec. And this therapy ensured patients a quality of life they would otherwise not be able to enjoy.
When asked what Dr Musteata's drive for success was to help he stated:
"As the GIPAP administrator in Moldova I did my best to run the program efficiently while providing quality aid to the maximum number of CML and GIST patients."
Within only the first few months of opening there were six newly diagnosed patients who qualified for GIPAP and received treatment.