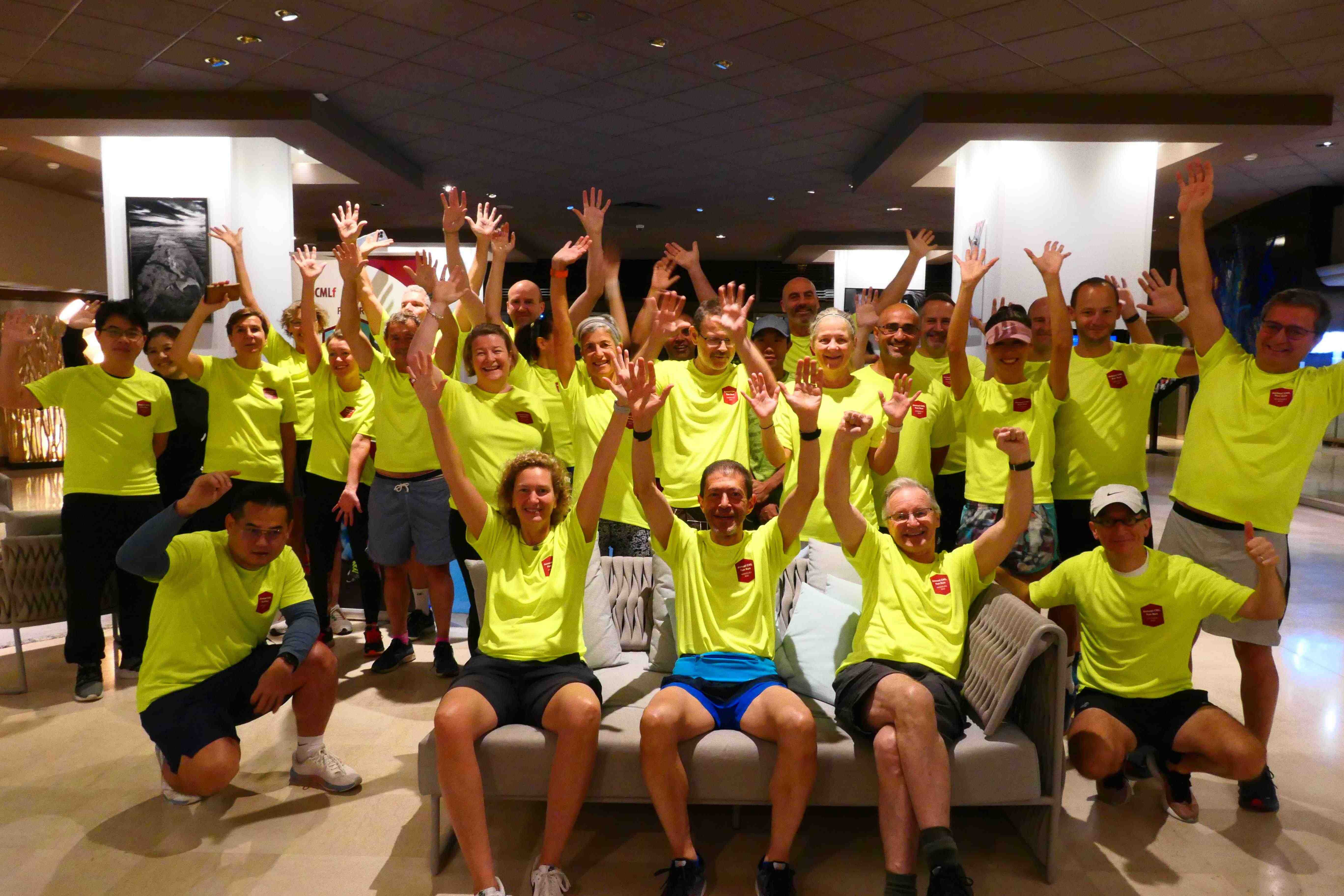 October 2022 - The 2022 John Goldman charity Fun Run raised over $1,700 so far. What a great achievement!
A special thank you to all for participating in our charity run T-shirt and to everyone for your generous contributions to support the work of the iCMLf. These funds will make a huge difference to help the iCMLf to support young scientists and physicians in low- and middle-income countries.
The good news: You can still do your own 5 km run and join the community virtually.
John Goldman Fun Run in Mandelieu - Thanks to a great team!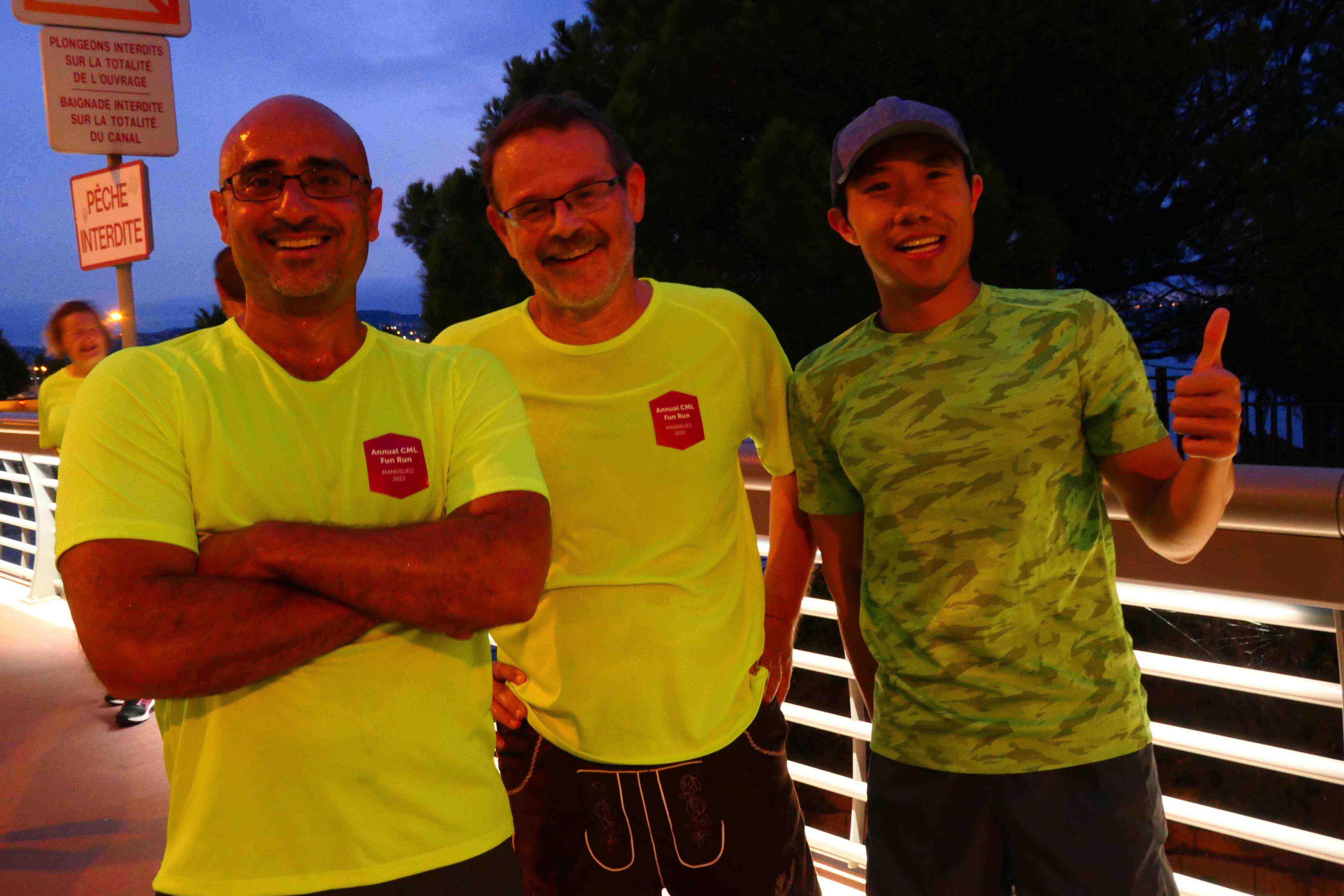 It was another amazing team effort and a lot of fun for everyone who took part in the fun run on Sunday at the John Goldman Conference on CML in Mandelieu.
At 7.00 in the morning, a group of more than 30 people started for our traditional 5km John Goldman Run before the start of the scientific program.
It was still quite dark so early in the morning. But no problem, as the whole group glowed in the dark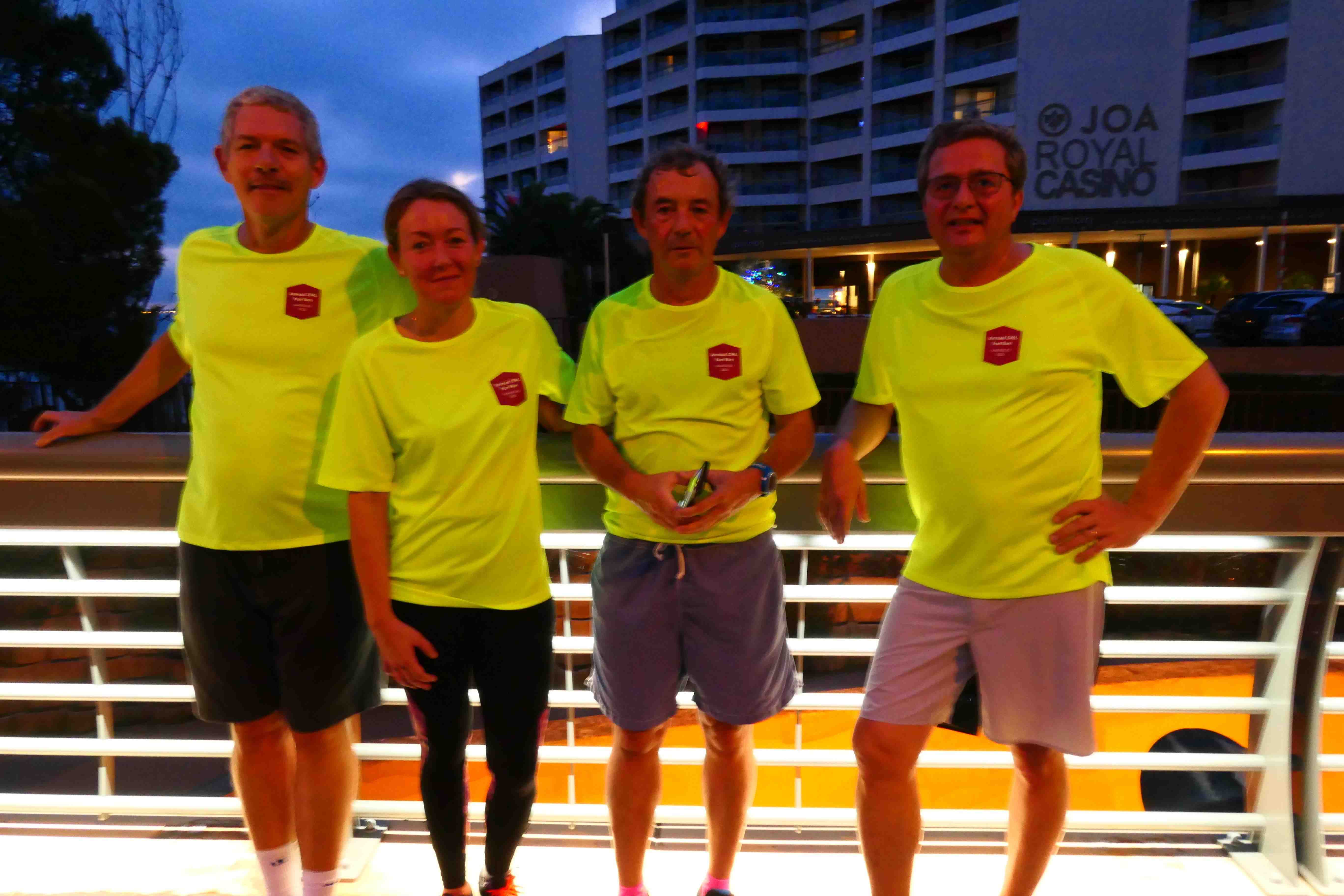 in our neon-yellow charity t-shirts. Again, it was a lot of fun with everyone laughing, running (or walking), sweating, time-keeping and making new friends – and all for a good cause.
You can still join the run virtually
This year you can do your own 5 km run and join the CML community virtually for the John Goldman Fun Run. Challenge yourself and join us! The virtual run will be open until November 4th.

Register for the virtual John Goldman Fun Run
How does it work?
Register for the challenge to join the CML community raising funds for the iCMLf.
Make your donation to support young scientists from the emerging regions. Anyone who donates more than $50 will receive an exclusive t-shirt.
Do your 5 km run challenge and invite friends and colleagues to join you.
Send your run photo to info@cml-foundation.org
All photos will be posted on the Wall of Fame on the iCMLf website.