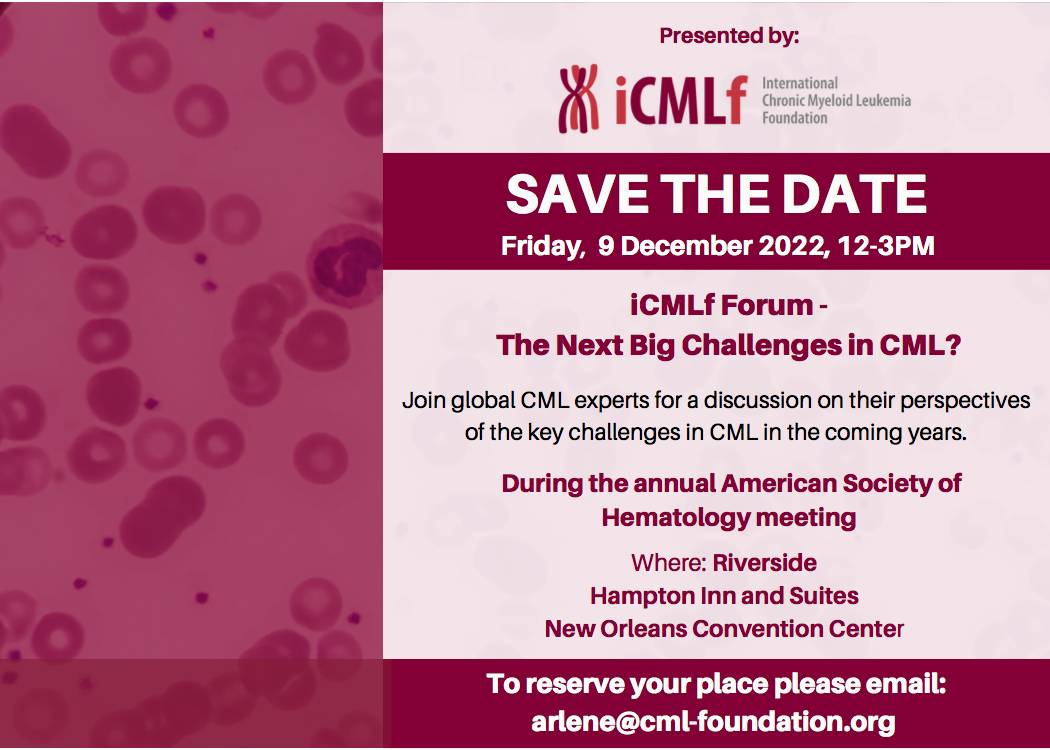 October 2022 - Are you coming to the ASH Annual Meeting this year? And would you like to join us for a multi-stakeholder discussion on future directions of CML?
If so, please save the date for this year's iCMLf Forum hat will take place on Friday 9th December from 12-3 pm.

Download the 'Save-the-date' invitation here


You will meet global experts for a discussion on their perspectives of the key challenges in CML in the coming years. Don't miss this unique opportunity to help shape the future.
The iCMLf Forum will take place at the New Orleans Convention Centre, in Riverside, Hampton Inn and Suites.
To reserve your place, please email arlene@cml-foundation.org
More information on the program and the speakers will be shared soon.
Watch out for news over the next couple of weeks.
We hope to see you there!