We're pleased to share the 2021-2022 iCMLf Annual Report. To begin, it's a pleasure to start with a note from the Chairman and Chief Executive.
Dear Friends and Colleagues,
This year as we slowly work our way into a new normal after the peak of the pandemic, our efforts have solidified into two key areas:
Harnessing our power through global research
Raising the bar for CML best practice around the world
As we began our financial year in September 2021 the Omicron variant of SARS-CoV-2 had yet to arrive and we were still collecting cases for the iCMLf COVID-19 registry. Two hundred physicians from 58 countries submitted a total of 1,050 cases giving a truly global perspective of the impact of COVID-19 on people with CML. The four publications from this registry data have all shown that people with well-controlled CML have the same risk profile as that of the general population for outcomes of COVID-19. We are incredibly proud of the work and global collaboration that resulted from this registry in spite of the devastation that made it necessary.
We further expanded our international collaborations with two research projects under the iCMLf CURE Consortium. The Genomic Alliance is investigating the genomic impact on CML and the Treatment Free Remission (TFR) Alliance is using 'big data' to identify optimal treatment pathways to successful TFR. Both projects are well underway and we are excited to see the first analysis next year. Our sincere hope is that through these and future studies we will move to a cure for all people with CML wherever they are in the world.
As we work towards a cure, we recognise that for many people with CML optimal treatment is still the immediate goal. As such, this remains a key objective for the work of the Foundation through our many and varied education programs. A highlight this year was on World CML Day 09/22 when we launched a new iCMLf Knowledge Centre. Designed specifically for physicians and scientists in non-academic centres and particularly those facing resource challenges, in the words of its Chairman, Professor Beppe Saglio,
"...this Knowledge Centre is a perpetual congress for theCML community. . . a forum for sharing cutting edge, best practice CML management." With 33 presentations from 16 countries we aim to address the challenges of CML management around the world and with over 4,000 views already, we are on the way to achieving this.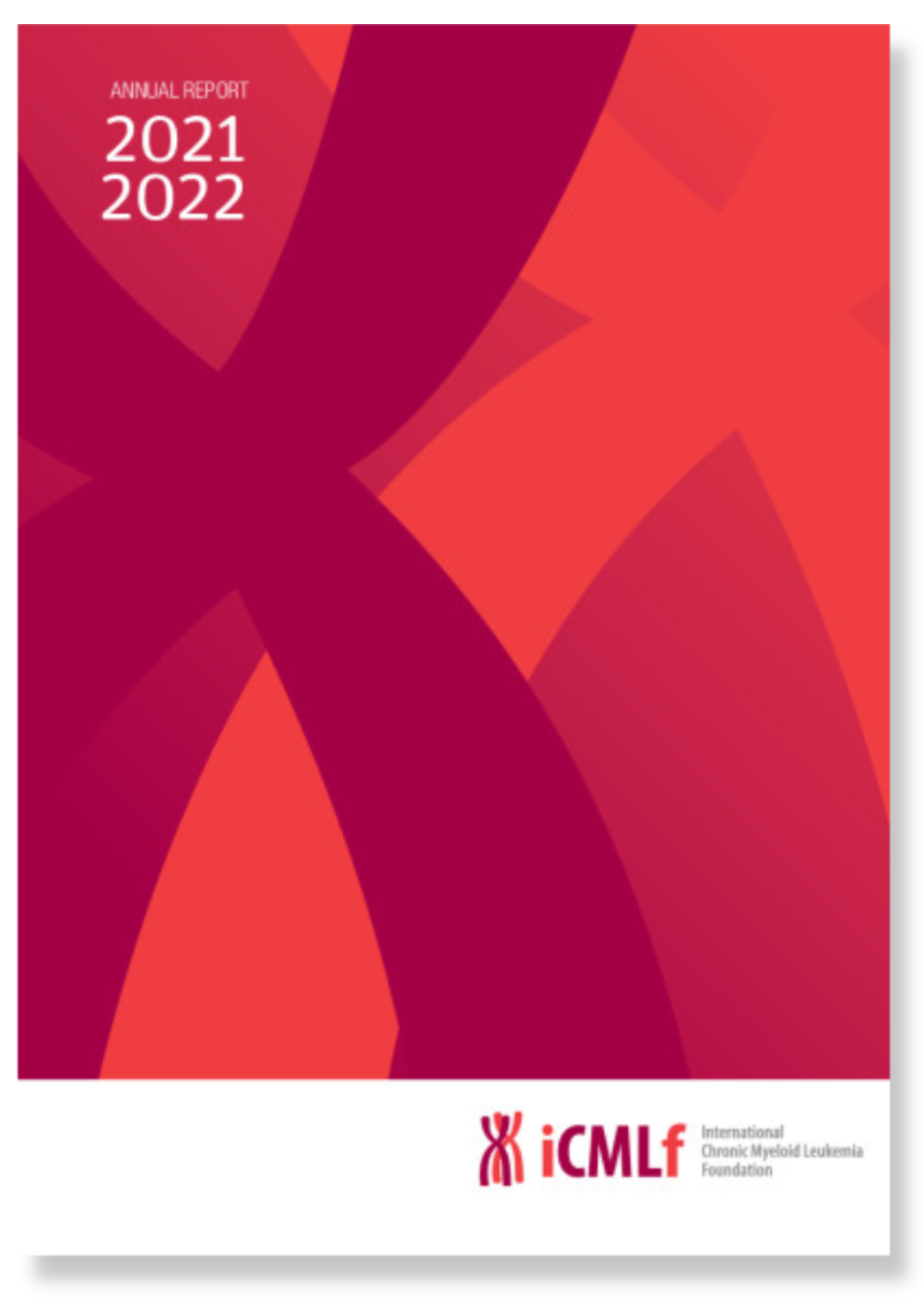 So what next? When we climbed Kilimanjaro in 2019, we likened it to the challenge of developing a cure for CML.
Really, tough, but with preparation and a great team, not impossible. We came down Kilimanjaro and into a pandemic. This year has shown we are refocused and ready to continue the climb.
Thank you to all who support us on the journey.
Tim Hughes and Nicola Evans
iCMLf Chair and Chief Executive