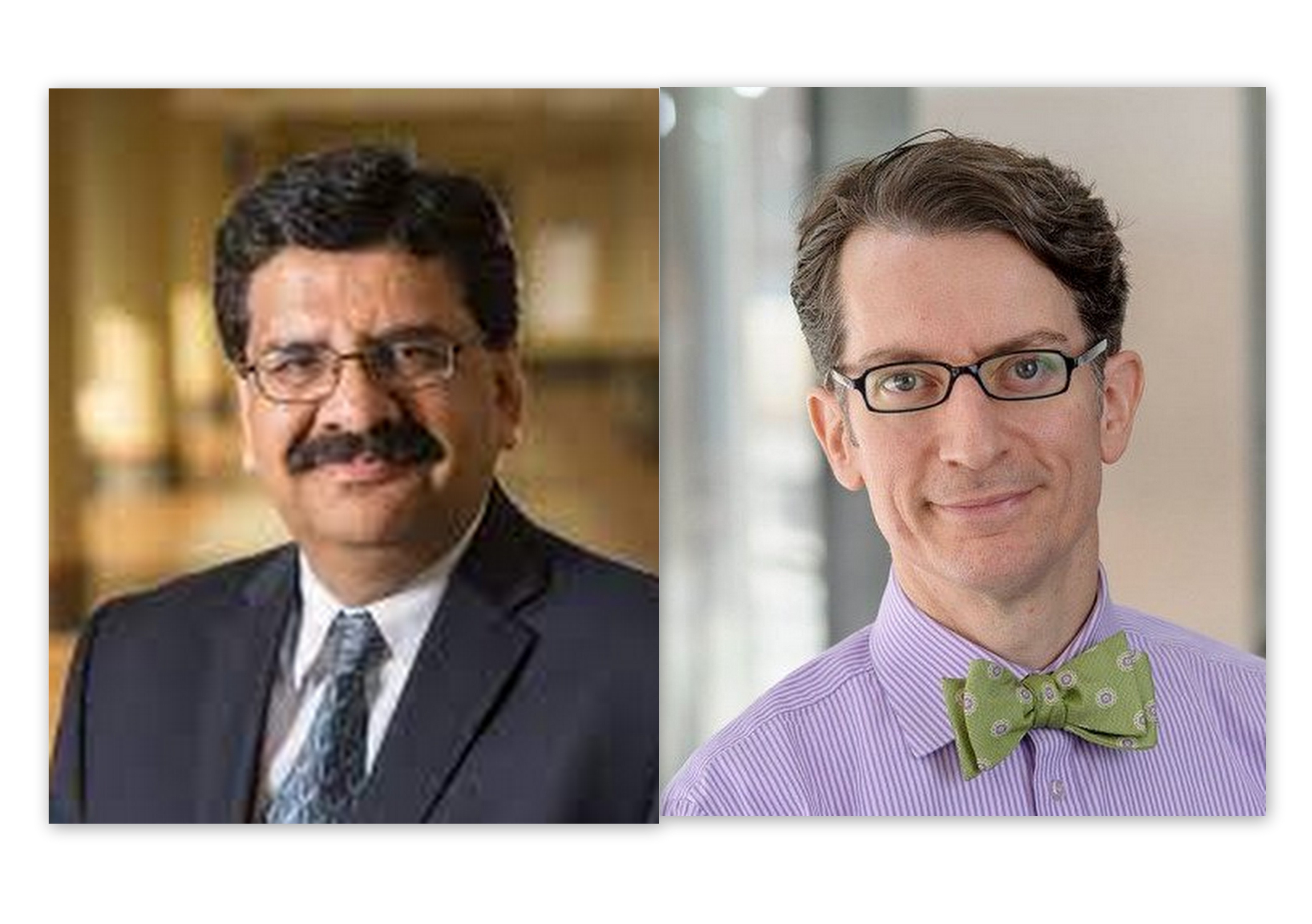 December 2022 - Our last iCMLf Conversation of 2022 will take place this coming Monday.
Don't forget to join us and Professors Ravi Bhatia and Michael Mauro for the clinical and biological updates on CML presented during ASH. This is the perfect opportunity for those who were unable to attend the meeting or for those who would like to get a recap of the CML data presented.
Date: Monday, December 19th at 2 pm Central European Time on Zoom.
Dial-in link for Zoom: https://us02web.zoom.us/j/81528835184

Read more about the program and other time zones…
CML Highlights of ASH 2022 – Clinical and biological overview
Program:
15 Min Clinical overview:

Professor Michael Mauro,
Leader of the Myeloproliferative Neoplams Program at the Memorial Sloan Kettering Cancer Centre / Professor of Clinical Medicine at the Weill Cornell Medical College, New York (USA)



15 Min Biological overview:

P

rofessor Ravi Bhatia, Director of the University of Alabama Division of Hematology/Oncology and Deputy Director of the O'Neal Comprehensive Cancer Center, University of Alabama, Birmingham (USA)



15 Min Q&A

– time for all your questions!
Save to your calendar:
Times in different time zones:
CST – Central Standard Time: 7:00
EST – Eastern Standard Time: 8:00
BRT – Brazilian Time: 10.00
GMT – Greenwich Mean Time: 13:00
CET – Central European Time: 14.00
CAT – Central African Time: 15.00
EAT – East Africa Time: 16.00
IST – Indian Standard Time: 18.30
CST – China Standard Time: 21.00
ACST – Australian Central Standard Time: 23.30
We hope to see you there!