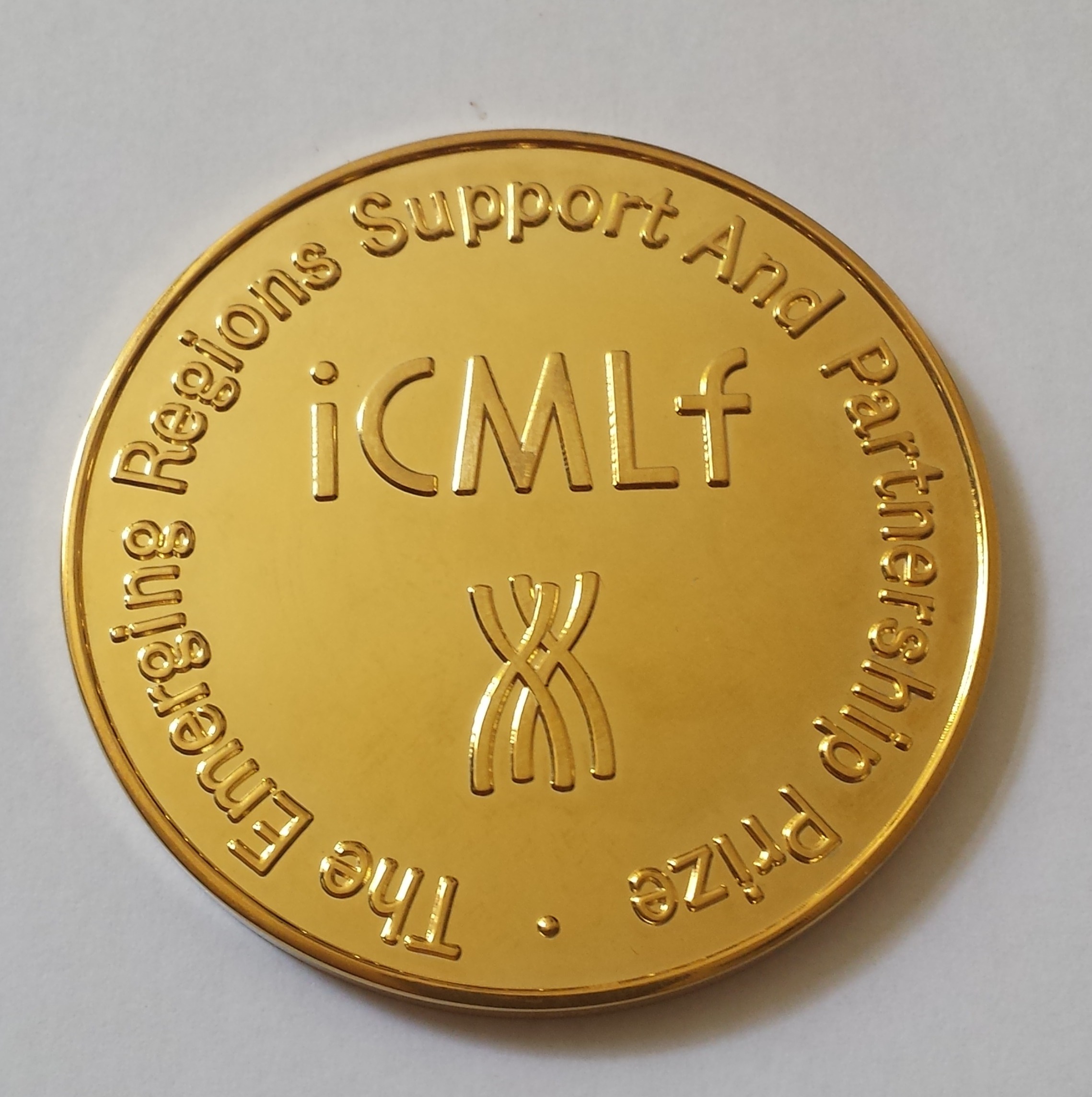 April 2023 - The iCMLf Prize honours people who have done outstanding work improving CML management under resource-constraint conditions in low and middle-income countries. Each year, we receive many nominations from the CML community for this prize…
And it's always difficult to make a choice...

This year the iCMLf prize was awarded to Professor Iryna Dyagil and Dr Kostyantyn Kotlyarchuk, two Ukrainian hematologists in recognition of their work for people with CML under the challenging conditions of war and disruption.
In addition, there were also 11 physicians and patient advocates from ten different countries who were nominated for their dedication and life changing work for people with CML.
Today we are taking the opportunity to acknowledge all of the nominees and to thank them for their work to help people with CML in low and middle-income countries – through their research, their clinical practice and through their advocacy.
The 2023 iCMLf Prize nominees were:
Assistant Professor Zeeshan Ansar Ahmed (Pakistan)
Aga Khan University Medical College, Karachi


Dr Raghunadharao Digumarti (India)
GSL Medical College, Rajahmundry


Dr Isabel Giere (Argentina)
Foundation FUNDALEU, Buenos Aires


Bahia Gouimi (Morocco)
Association AMAL, Marrakesch


Professor Qian Jiang (China)
Peking University People Hospital, Beijing


Professor Michael Mauro (USA)
Memorial Sloan-Kettering Cancer Center, New York


Dr Elena Morozova (Russia)
RM Gorbacheva Research Institute, Pavlov University, St. Petersburg


Dr Vasile Musteata (Moldova)
State Medical and Pharmaceutical University, Chișinău


Fernando Piotrowski (Argentina)
Asociación Leucemia Mieloide Argentina (ALMA), Buenos Aires


Professor Giuseppe Saglio (Italy)
University of Turin, Turin


Viji Venkatesh (India)
The MAX Foundation, Mumbai
Professor Iryna Dyagil (Ukraine)
National Academy of Medical Sciences, Kyiv


Dr Kostyantyn Kotlyarchuk (Ukraine)
SI 'Institute of Blood Pathology and Transfusion Medicine NAMS', Lviv


On behalf of the entire CML community, we thank you all for your continuous dedication to the improving outcomes for people with CML globally.