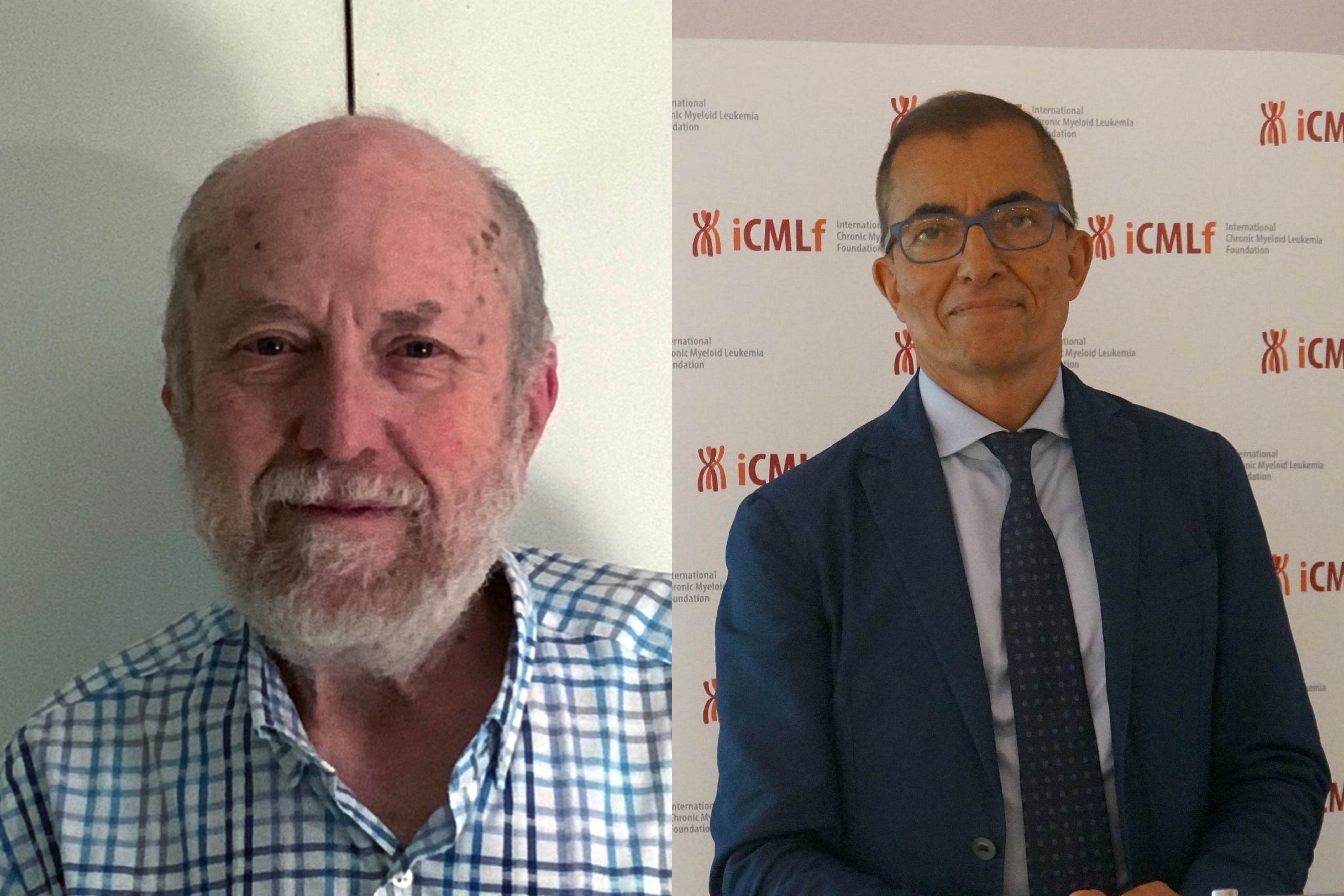 May 2022 - Our 'Meet-the-CML-Experts' live Q&A Session this year is getting closer.
And we hope to see you there!

During this 45-min Q&A session on May 31st at 2 pm CEST, you will have the chance to ask all your questions on managing safety issues and strategies for dose optimisation to our panel of CML experts; Professor Jeff Lipton and Professor Gianantonio Rosti.
Take the chance to get a first-hand expert opinion to help your clinical practice.
Get in first and submit your questions now!
'Meet-the-CML Experts' – Get to know our panel of experts
Professor Jeff Lipton, University of Toronto (Canada)
Professor Jeff Lipton is Professor of Medicine at the University of Toronto and serves as Clinician Investigator at the Cancer Clinical Research Unit (CCRU) at the Princess Margaret Cancer Centre, University Health Network in Toronto.
Jeff Lipton has a long expertise in clinical research of TKIs in CML as well as outcome analysis in allogeneic stem cell transplant and the prevention and therapy of side effects. He is particularly interested in donor selection, graft types and therapy of chronic side effects.

Professor Gianantonio Rosti, Institute of Romagna for the Study and Treatment of Tumors (IRCCS), (Italy)
Professor Gianantonio Rosti serves as a Senior Clinical Scientist at the Scientific Institute of Romagna for the Study and Treatment of Tumors (IRCCS) in Meldola, Italy after his long career at the Institute of Haematology (L. e A. Seragnoli) at the University of Bologna and St Orsola Hospital in Bologna.
Gianantonio Rosti is an expert in the conduction of clinical trials in CML and a member of the GIMEMA CML Working Party, a collaborative initiative of more than 100 Italian haematological institutions performing clinical trials in CML.
Submit your questions now
Thanks to all of you who have already submitted questions.
Questions are still welcome! Take the opportunity to submit YOUR questions and cases even before the live webinar. The easiest way is to use our form. You can also email your questions to info@cml-foundation.org.
Specific cases may be discussed if submitted by May 24th.

Submit your questions and cases here

'Meet-the-CML Experts' – See you on Zoom on May 31th
Join the 'Meet-the-CML-Expert' Q&A Session from your computer, tablet or smartphone via the link: https://us02web.zoom.us/j/83693657922
Meeting-ID: 836 9365 7922
The webinar will be held on Wednesday May 31, 2023 from 14.00 – 14.45 Central European Summer Time.
To save your calendar and for times in other time zones, click here.
We look forward to receiving your questions.