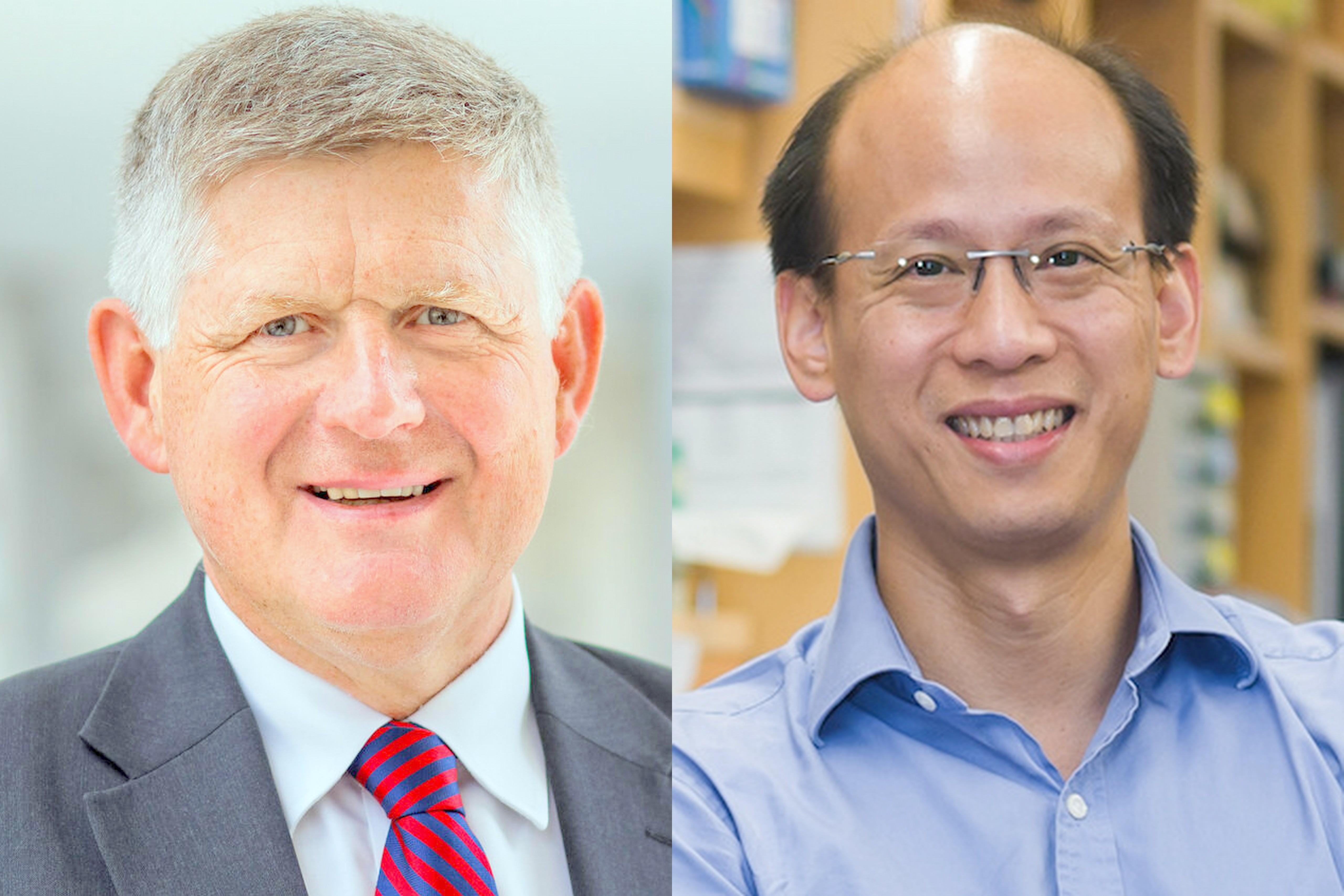 June 2023 - The recent European Hematology Association Congress in Frankfurt has just come to an end, and we are pleased to bring you CML highlights fresh from the meeting.
Our 'CML Highlights of EHA' webinar will take place on Wednesday, July 12th at 2pm Central European Summer Time on Zoom as part of our series of iCMLf Conversations.

Our two experts Professor Andreas Hochhaus (Germany) and Professor S. Tiong Ong (Singapore) will discuss significant clinical and biological aspects of the CML data presented during the meeting.
Don't miss this opportunity and join us for the live webinar.
CML Highlights of EHA 2023 – Biological and Clinical Overview
Join our two experts as they discuss key aspects of the CML presentations:
Clinical overview:

Professor Andreas Hochhaus
Director of the Department of Hematology and Medical Oncology
Jena University Hospital (Germany)



Biological overview

: Professor S. Tiong Ong
Duke-NUS Medical School (Singapore) &
Division of Hematologic Malignancies and Cellular Therapy,
Duke University Medical Center, NC (USA)
Date: July 12th at 2pm Central European Summer Time (CEST)
How can I dial into the webinar?
Please join this meeting from your computer, tablet or smartphone via the link: https://us02web.zoom.us/j/83416310251
Meeting-ID: 834 1631 0251
Save to your calendar:
At what time does the webinar take place in my time zone?
The webinar will be held from 14.00 – 14.45 Central European Summer Time.
Times in other times zones:
EST – Eastern Standard Time: 8:00
BRT – Brazilian Time: 9.00
BST – British Summer Time: 13:00
CAT – Central African Time: 14.00
EAT – East Africa Time: 15.00
IST – Indian Standard Time: 17.30
CST – China Standard Time: 20.00
SGT – Singapore Time: 20.00
ACST – Australian Central Standard Time: 21.30
If you have any questions or need assistance, please email to
stefanie@cml-foundation.org.
Can I ask questions during the webinar?
An important part of the conversation will be questions from the audience. You can submit your questions via chat, or raise your hand during the webinar and the experts will answer as many as possible during the Q&A session.
I won't be able to attend. Can I watch the webinar at a later time?
All webinars will be made available on the iCMLf website after the event.