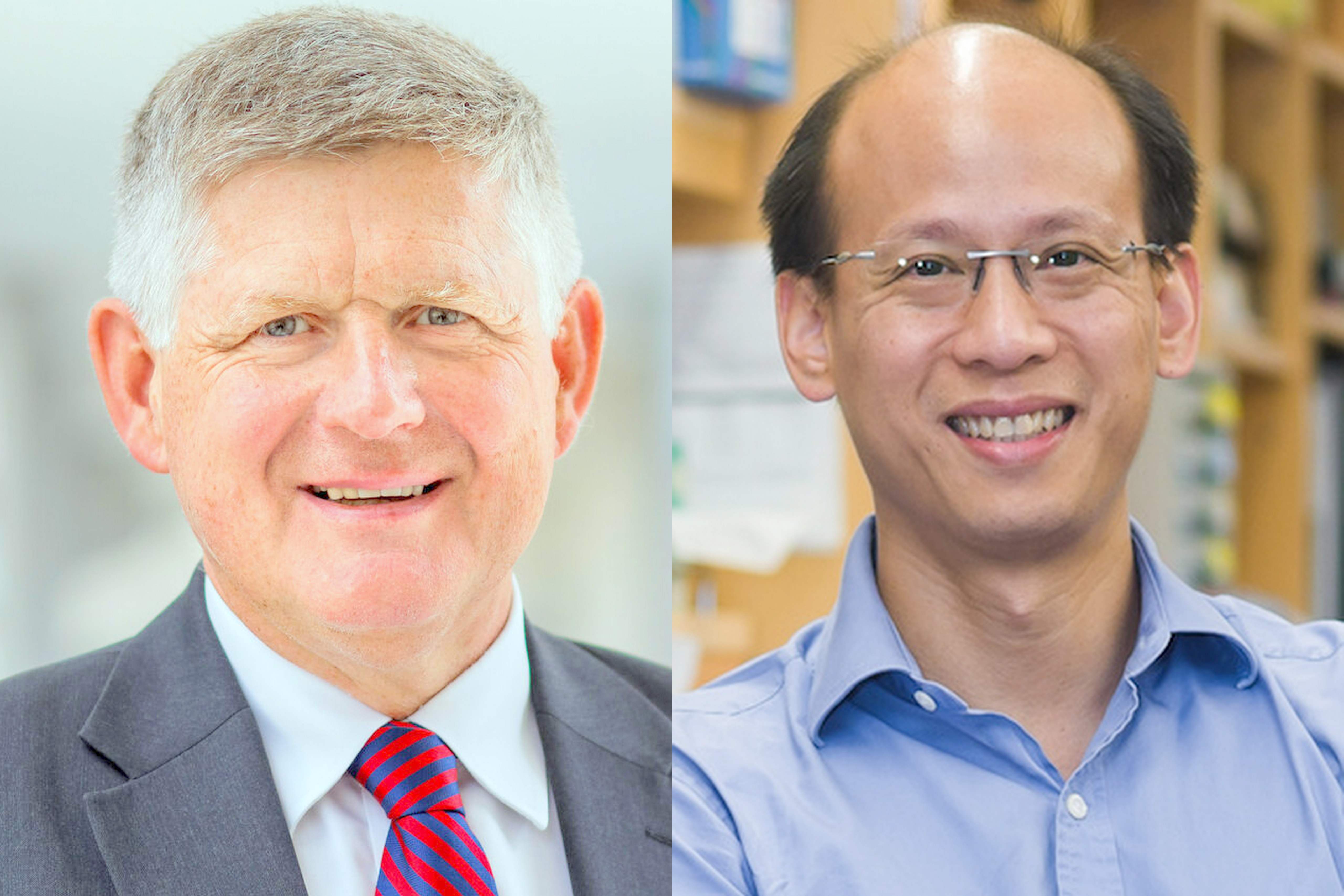 July 2023 - Just a quick reminder: Don't miss our 'CML Highlights of EHA 2023' webinar next week on Wednesday, July 12th at 2pm CEST.
Our two CML experts Professors Andreas Hochhaus and Tiong S. Ong will share with you clinical and biological highlights of CML presented during EHA 2023.

This webinar is the perfect opportunity for those who were unable to attend the meeting or for those who would like to get a recap on the CML data presented.
Dial-in link for Zoom: https://us02web.zoom.us/j/83416310251
Here are all the details...
CML Highlights of EHA 2023 – Biological and Clinical Overview

CML was in the spotlight at EHA2023! Our two experts have selected their personal highlights for you from 2 educational sessions, 1 satellite symposium, 10 oral presentations, 5 e-posters, 32 poster presentations and 28 abstracts on CML!

15 Min Clinical overview:

Professor Andreas Hochhaus
Director of the Department of Hematology and Medical Oncology
Jena University Hospital (Germany)



15 Min Biological overview:

Professor S. Tiong Ong
Duke-NUS Medical School (Singapore) &
Division of Hematologic Malignancies and Cellular Therapy,
Duke University Medical Center, NC (USA)



15 Min Q&A Session –

time for all your questions!
Date: July 12th at 2pm Central European Summer Time (CEST)

Save to your calendar:
Times in different times zones:
EST – Eastern Standard Time: 8:00
BRT – Brazilian Time: 9.00
BST – British Summer Time: 13:00
CAT – Central African Time: 14.00
CEST – Central European Summer Time: 14.00
EAT – East Africa Time: 15.00
IST – Indian Standard Time: 17.30
CST – China Standard Time: 20.00
SGT – Singapore Time: 20.00
ACST – Australian Central Standard Time: 21.30
We hope to see you there!