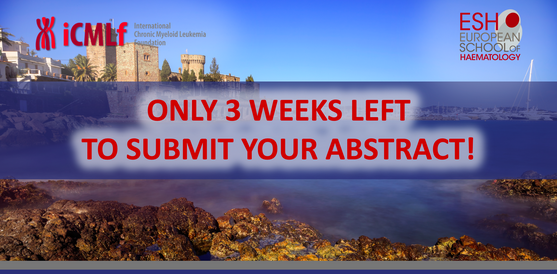 July 2023 - There are only a few months left before the ESH-iCMLf 25th Annual John Goldman Conference on Chronic Myeloid Leukemia: Biology and Therapy in Mandelieu-La Napoule on October 6-8, 2023.
An annual highlight in the meeting calendar – again with a comprehensive scientific program dedicated to CML biology and therapy!
Learn more...
Register for the meeting and submit your abstract
The scientific program with clinical symposia, scientific workshops and special lectures will cover the latest research in CML, including basic, translational and clinical.
The meeting also has an emphasis on open discussion and collaboration among participants.
We will share the preliminary program with you as soon as it becomes available.
You still have three weeks to submit your abstract for the meeting. The deadline for late-breaking abstracts for oral and poster presentations is July 31st, 2023.
Click here to register
Click here to submit your abstract