We are pleased to announce the next instalment of our region program to address specific local challenges for physicians treating people with CML. We are extending our impact to physicians across Africa, with 3 African Regional Discussion Groups.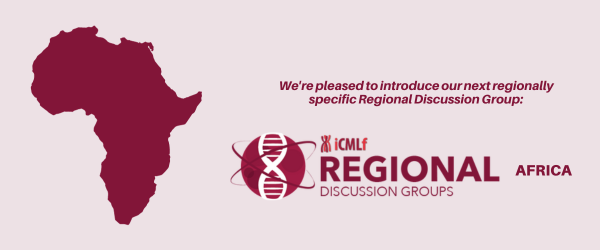 As always, the topics have been defined by a regional steering committee. Leading hematologists from Nigeria, Ghana, Ethiopia, Sudan, Malawi, Tanzania, and Kenya discussed and decided the most relevant topics for the community to facilitate insightful and impactful conversations.
The African iCMLf Regional Discussion Groups are set to commence on Wednesday, October 25th, offering a unique opportunity for CML physicians in Africa to engage with and ask case-related questions to International and Regional CML experts.
Meeting 1 hosts: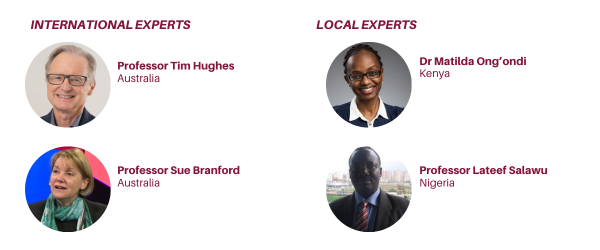 Meeting 1 Topics:
The Realities of Treatment-Free Remission in Low and Middle-Income Countries
CML from the Laboratory
Upcoming discussions:
Wednesday, November 29th - Topics for discussion:
Pediatric CML – Key Issues in Treating Children and Young People with CML

The Impact of CML on Fertility and Pregnancy
Wednesday, December 27th - Topics for discussion:
Challenging Scenarios in CML
If you're a physician treating people with CML in Africa, we'd love for you to join us to expand your knowledge, connect with like-minded professionals and foster further collaboration in the field of CML.