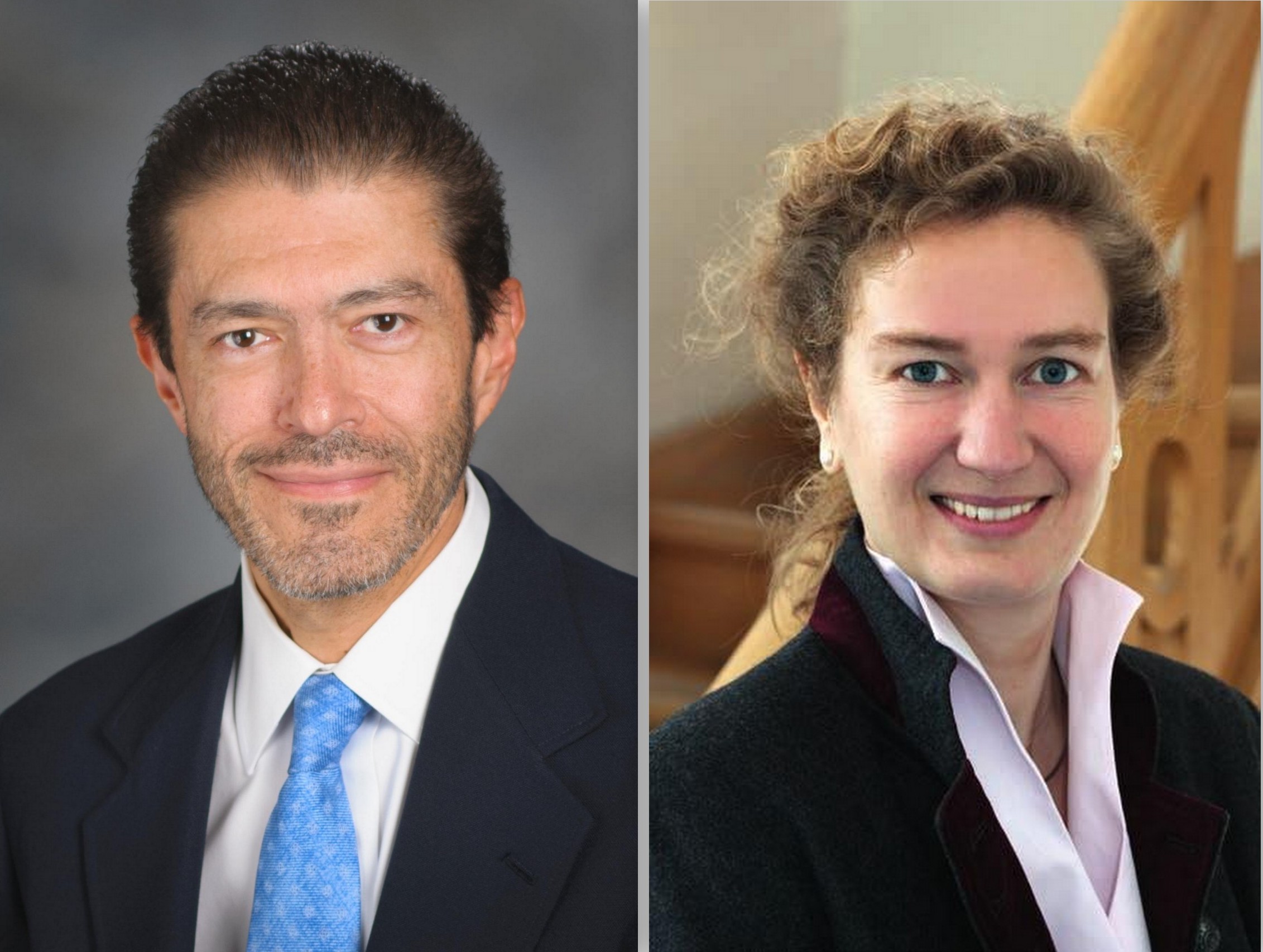 October 2023 - The next iCMLf Clinical Conversation will be 'Highlights of the upcoming John Goldman meeting on CML.' Join us to hear the latest and continue the discussions.
The 25th Annual John Goldman Conference on CML: Biology and Therapy – jointly organized by the European School of Hematology (ESH) and the International CML Foundation (iCMLf) – starts on Friday and will take place from October 6-8 in Mandelieu La-Napoule in France. We hope to see many of you there in person!
Come to visit us at the iCMLf booth to learn more about our programs, research alliances and the '2023 Climb for a cure'.
And remember to join us for the John Goldman Fun Run on Sunday morning!
You can register and pick up your (neon orange) Fun Run t-shirt at the iCMLf booth.
If you can't attend the conference, or would like a recap after the conference, then please save the date for our next iCMLf Conversation that will feature highlights from the 2023 John Goldman Conference on CML.
On Tuesday, October 31st at 14.00 Central European Time, meeting co-chairs, Professor Jorge Cortes and Professor Daniela Krause, will provide a summary of the significant clinical and biological aspects of the scientific program with new and often unpublished data on CML.
Don't miss this opportunity and join us for the live webinar.
Highlights of the 25th John Goldman Conference on CML -
Biological and clinical overview

Our two experts will discuss key aspects of the scientific sessions, workshops, abstract presentations and poster walks:
Clinical overview:

Professor Jorge Cortes,
Georgia Cancer Center, Augusta (USA)

Biological overview:

Professor Daniela Krause,
Speyer-Haus /Goethe University, Frankfurt (Germany)
You can get a flavour of the scientific program here

Date: October 31st at 14.00 Central European Time (CET)
How can I dial into the webinar?
Please join this meeting from your computer, tablet or smartphone via the link:
https://us02web.zoom.us/j/82897520264

Meeting-ID: 828 9752 0264
Save to your calendar:
At what time does the webinar take place in my time zone?
The webinar will be held from 14.00 – 14.45 Central European Time.
Times in other times zones:
EST – Eastern Standard Time: 8:00
BRT – Brazilian Time: 9.00
BST – British Time: 13:00
CAT – Central African Time: 14.00
EAT – East Africa Time: 15.00
IST – Indian Standard Time: 17.30
CST – China Standard Time: 20.00
ACST – Australian Central Standard Time: 22.30
You can join the iCMLf Conversation webinar here
We look forward to seeing you at this next iCMLf Conversation.