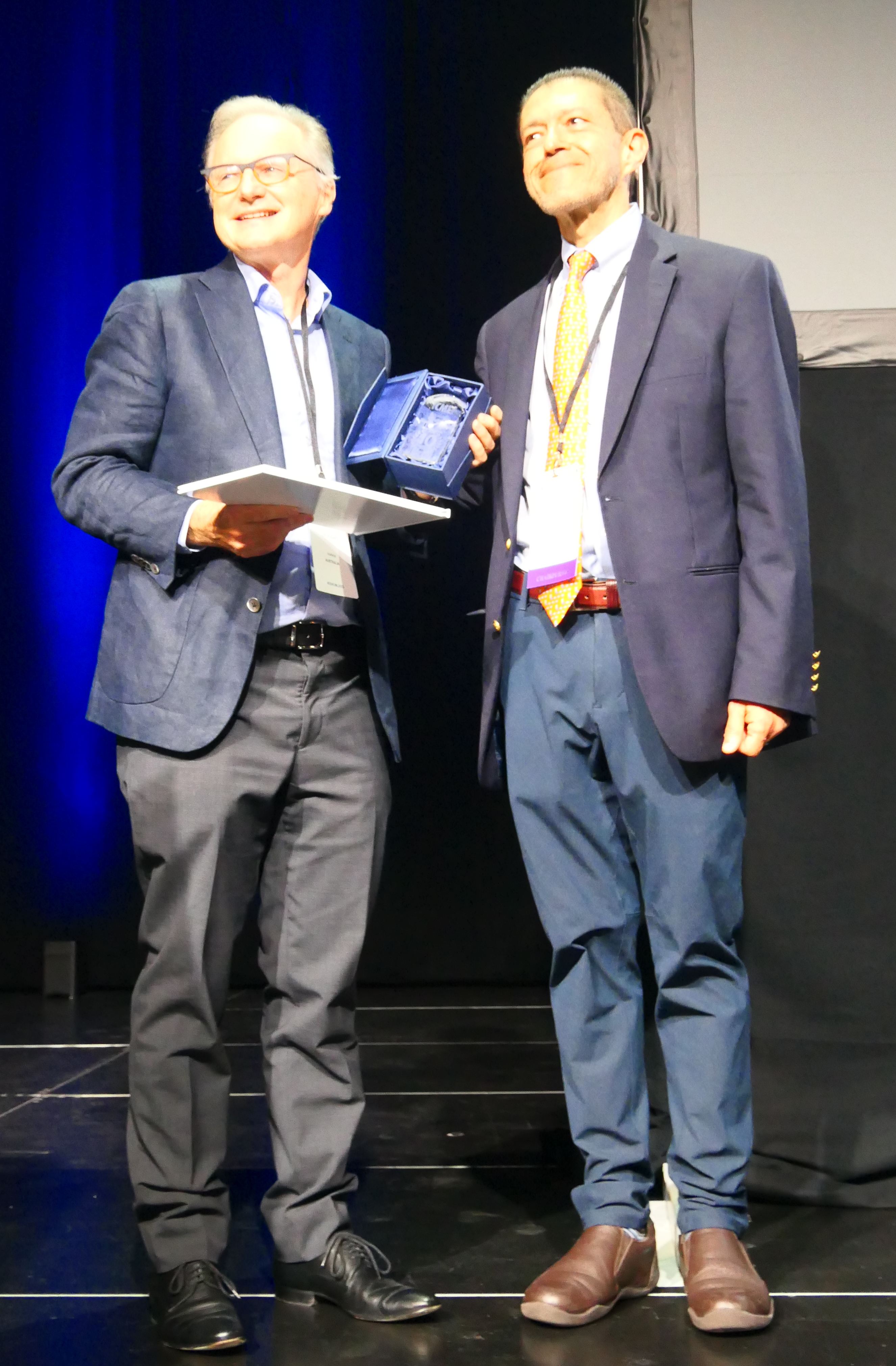 October 2023 - As Professor Tim Hughes has decided to step down as Chairman of the iCMLf Board of Directors, we would like to express our heartfelt gratitude and recognition for his passion, outstanding leadership and dedication in guiding the Foundation for the past 10 years.
The gavel has been symbolically handed to Professor Jorge Cortes as the new Chairman of the iCMLf at the recent Annual John Goldman Conference on CML: Biology and Therapy. During a formal handover ceremony, Professor Cortes acknowledged Tim Hughes as 'a mentor, a friend, a leader, and inspiration as a giant in CML', who played a pivotal role in advancing the mission and goals of the iCMLf over the past years.
As a member of the inaugural Board of Directors, Professor Hughes' initial vision to improve patient care and outcomes around the world has resulted in remarkable progress during his 10-year tenure as Chairman of the iCMLf. His leadership has directly led to enhanced CML education and best practices worldwide, most especially through the iCMLf Preceptorship Program and to developing global research and collaborations including the two Global Research Alliances.
Tim Hughes will remain on the Board of Directors of the iCMLf and we are very fortunate that he will continue to help shape the strategic direction of the Foundation. His legacy will continue to inspire and guide us on our mission to improve the lives of patients all around the world.
Thank you Professor Hughes on behalf of the whole CML community!