iCMLf Annual Report - what has the iCMLf accomplished in the last 12 months?
September 2014 - We are delighted to present the iCMLf Annual Report 2013/2014. It features the Foundation's activities from Sept 1st 2013 to August 31st 2014.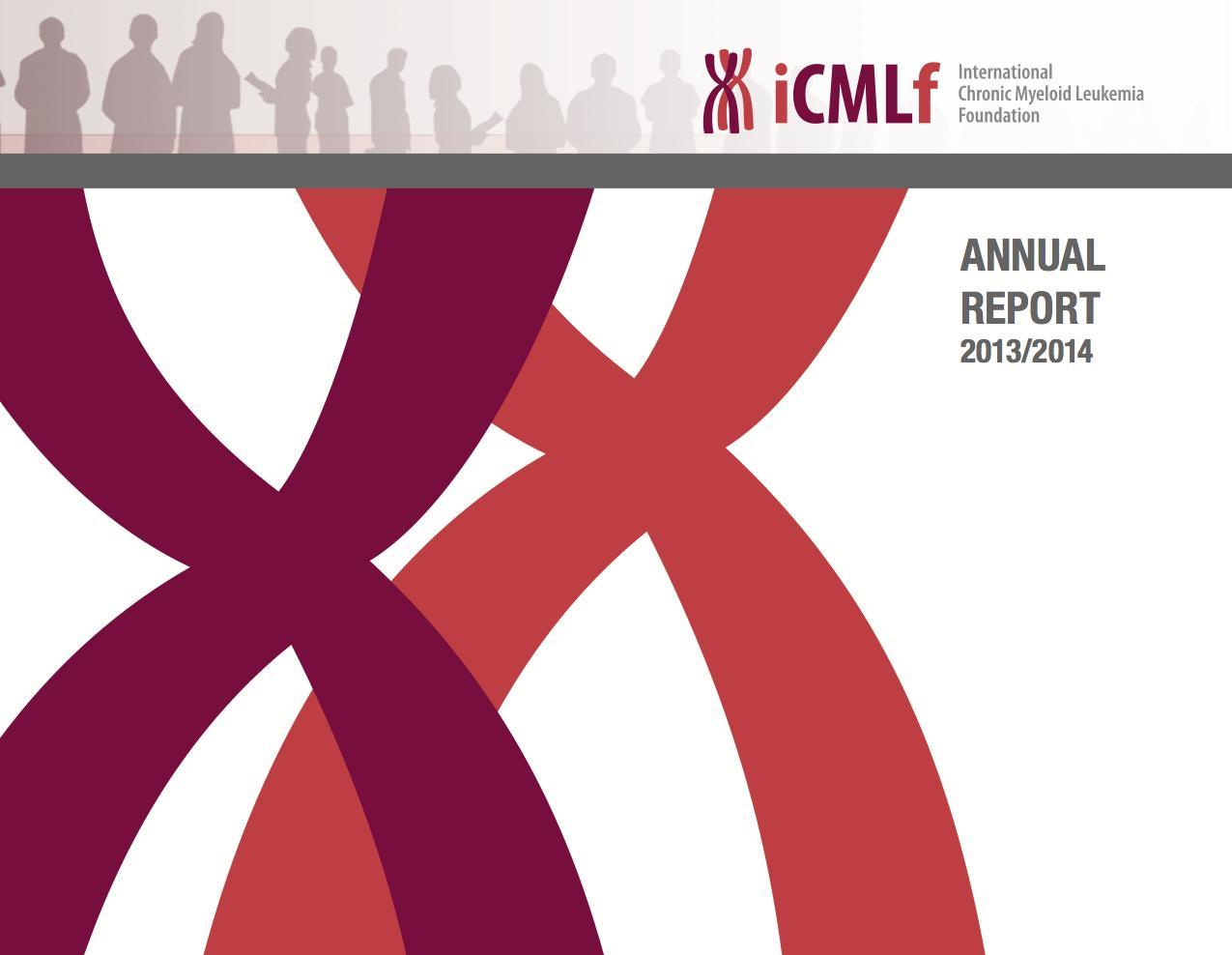 Key outcomes from the iCMLf in the last 12 months include:
With 22 personalised preceptorships at 11 CML centres of excellence the iCMLf Clinical Preceptorship Program continues to have far reaching and long-term impact on the management of CML.
The iCMLf Diagnosis and Testing program to build local, sustainable capacity for CML diagnostics has been widely extended by funding 9 Phase I projects and 4 Phase II projects this year.
Visitors to the iCMLf website came from 80% of all countries around the world. With 130,000 page impressions per month and over 24,000 visitors per month the iCMLf website goes a long way to address
a global audience.
Cases in the interactive online Clinical Case Discussion Forum have had over 16,000 views this year.
As you will read in this Annual Report we continue to honour John Goldman's legacy to improve the outcomes for CML patients in the emerging regions, spreading the benefit of new knowledge, effective drugs and accurate monitoring beyond the developed world. We look forward to what is next for the Foundation, knowing that we can build on the work done so far under John's guidance.
Read more and access the iCMLf Annual Report 2013/2014 here.
The fundamental strength of the 
iCMLf is the people who are part of
it. The iCMLf Directors, Scientific Advisors and National Representatives are all leaders in the field of CML. It is through the commitment of these people and
their centres and all our supporters and partners that we can provide the outstanding educational programs, discussion and guidance for CML.
We thank all our members and supporters for making this possible.

Timothy Hughes Nicola Evans
iCMLf chair iCMLf chief executive