October 2015 - On Sunday morning 52 participants of the 17th John Goldman Meeting on CML in Estoril had an early start to the day running with colleagues and friends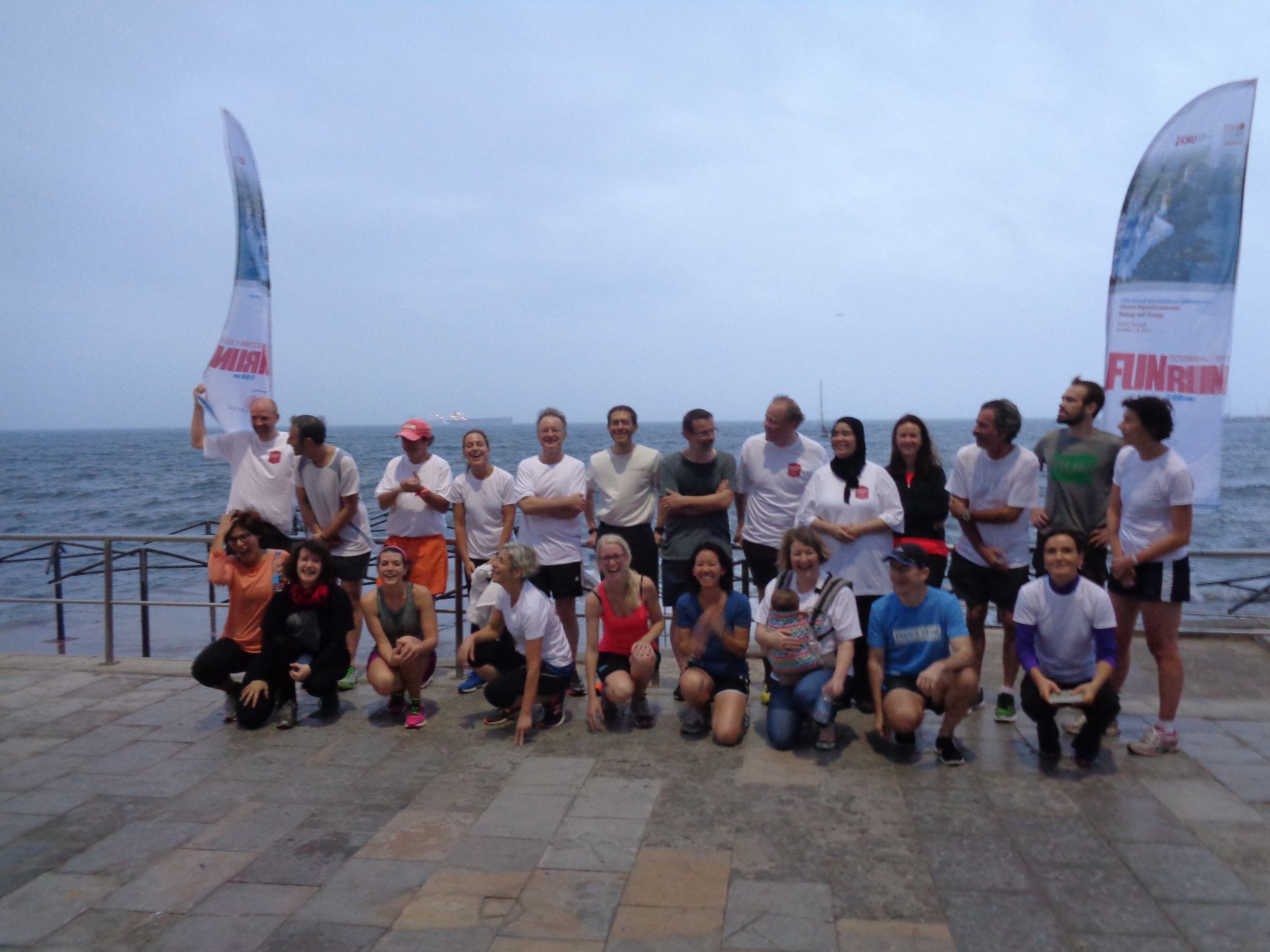 at the 5 km 'John Goldman Fun Run'. The atmosphere was breathtaking as the sun rose along the picturesque Estoril promenade. What a start to the day!
Besides the fun and health, it was also for a good cause. A special thank you to those you donated to the iCMLf and received a John Goldman Run T-Shirt. We raised over $1,300 that will go directly to the iCMLf John Goldman Fund to improve CML treatment in the emerging regions.
Here are some impressions from participants of the 2015 'John Goldman Fun Run':
'A wonderful idea to run along the beautiful promenade – what a great experience'
'To run and laugh together brings the CML community even closer together'
'It was really worth getting up so early, and all for a good cause'