The 2013 Rowley Prize is awarded to Professor Connie Eaves
On Sept 26, at the start of the International CML Conference, the iCMLf awarded the 2013 Rowley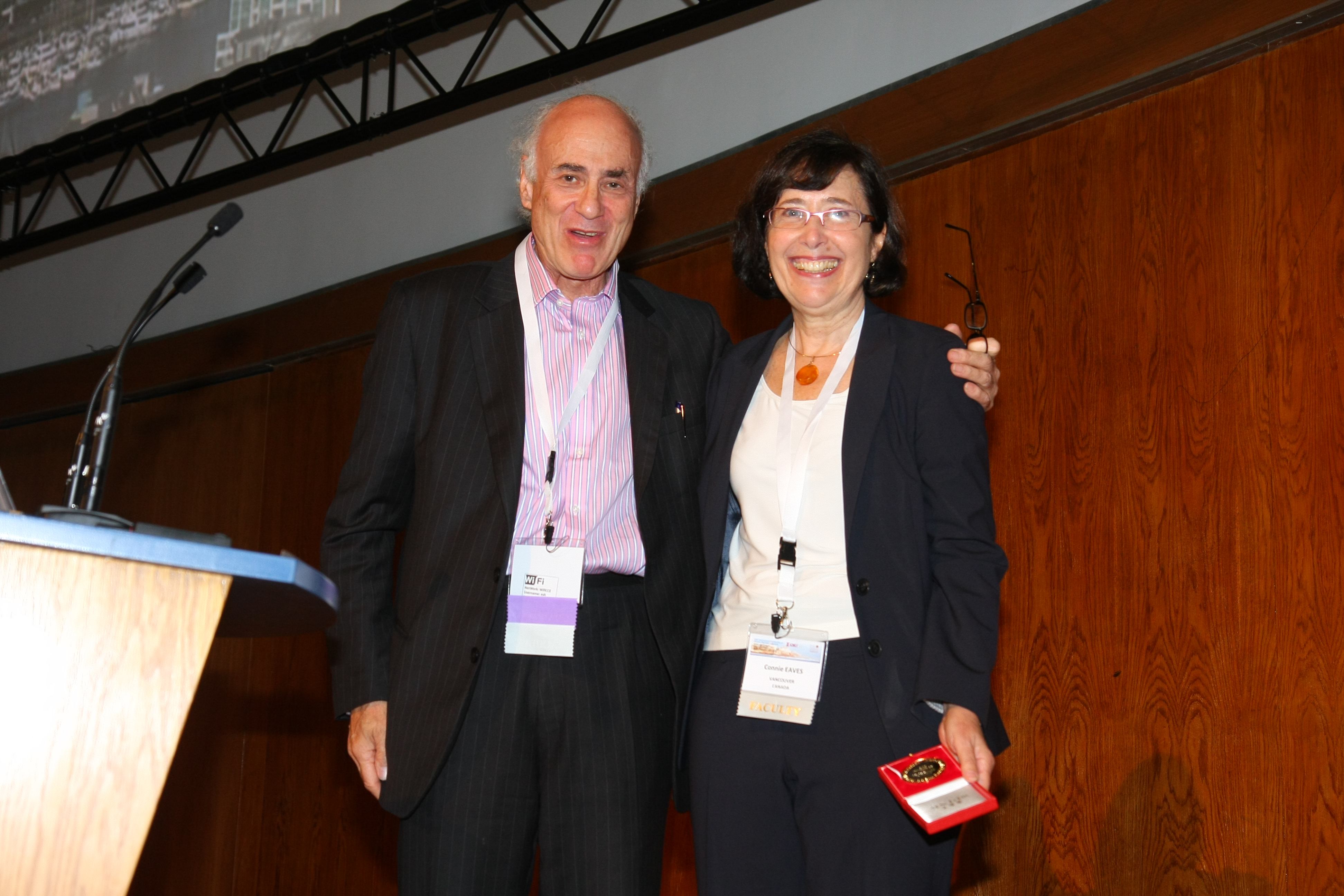 Prize to Dr Connie Eaves, a distinguished scientist at Terry Fox Laboratories (Canada). The Rowley Prize is awarded annually by the iCMLf to an individual who has made a major lifetime contribution to the understanding of the biology of CML and/or the management of patients with CML.
Professor Eaves' areas of major contribution to the field of CML include:
defining erythroid abnormalities in CML & MPN
cell cycle dysregulation in CML
development, refinement and clinical application of long term cultures for "purging" CML autografts
competitive repopulation assay
expansion of haematopoietic stem cells
identification of quiescent stem cells in CML
development of 'STEMCELL Technologies Inc.'
Having received her PhD in immunology from the university on Manchester, Dr Eaves then worked as an Associate Professor at the university of British Colombia, as a Professor of Medical Genetics and as Deputy Director and Director at Terry Fox Laboratories where she continues to work as a distinguished scientist. Her current interests are in normal and leukemic stem cells, normal and malignant breast stem cells and the derivation of hemopoietic cells from human embryonic and induced pluripotent stem cells.
Typically the Rowley Prize recipient presents the opening keynote lecture at the International CML conference. After receiving her Rowley Prize medal from John Goldman, iCMLf chairman, his year Connie Eaves spoke about "The stem cell state: embracing complexity".