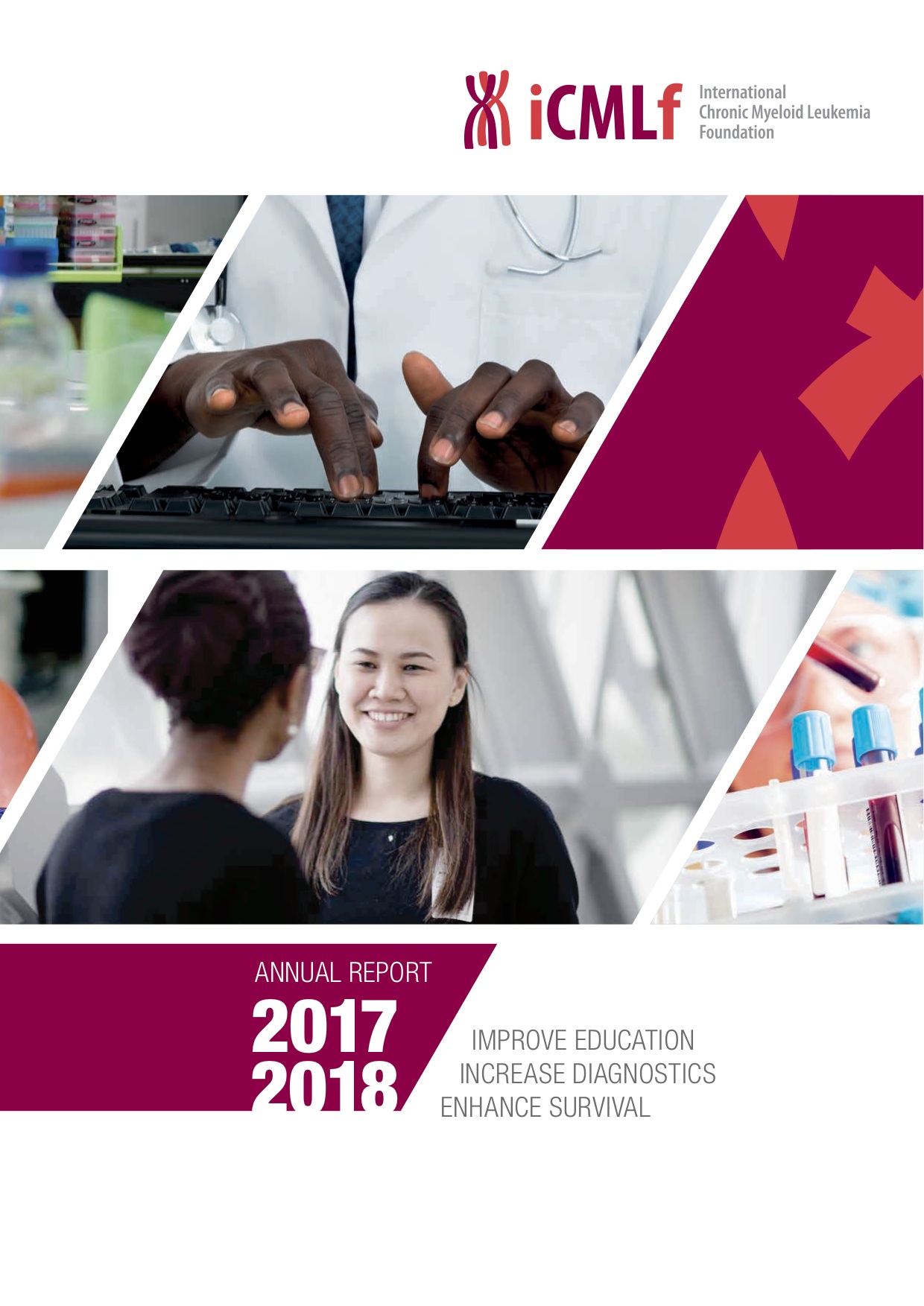 Over the past 10 years, we have worked hand in hand with our partners and experts to complete the mission of the iCMLf to improve the situation of patients with CML worldwide. In this Annual Report we would like to share with you what we have already achieved and our vision for the years to come.
The Annual Report 2017/2018 features the iCMLf activities from Sept. 1st 2017 to August 31st 2018.
Read more on the highlights in the iCMLf Annual Report 2017/2018 here.
Focus on the Emerging Economic Regions:


iCMLf Forum with management perspectives from Russia and Brazil and introducing new meet the expert discussions
iCMLf Forum with management perspectives from Russia and Brazil and introducing new meet the expert discussions
iCMLf Diagnosis and Testing Program has 16 centres progressing with projects improving access to CML diagnosis and testing
iCMLf Clinical Preceptorship Program changing the perspective of managing CML with 16 preceptors from low and middle-income countries

iCMLf Expert Network

19th John Goldman Conference on CML – key CML event with 439 clinicians and scientists from 43 countries
19th John Goldman Conference on CML – key CML event with 439 clinicians and scientists from 43 countries
iCMLf Prizes recognising excellence in CML biology and management
iCMLf online education with 17 new presentations and 9,200 case views on the Case Discussion Forum
iCMLf Knowledge Centre – new interactive eLearning tool in collaboration with international experts