Mount Kilimanjaro can be climbed. CML can be cured
March 2019 - By taking on the Mt Kilimanjaro:Climb for a Cure 2019 you will raise urgently needed funds for the iCMLf CURE Program.
There are only a few spots remaining on iCMLf's Climb for a Cure 2019. And you can still be part of the team! Join the team, climb Mount Kilimanjaro with us and let's raise funds together. Spread the word about this great initiative to make Climb for a cure 2019 a great success.
'Over the last 10 years I've seen first hand the powerful impact that the global leaders in CML all working together can have to improve the lives of CML patients all over the world. There are so many people alive now as a direct result of our efforts. I can't wait to see this power harnessed as we work to develop a cure for CML.`
(Nicola Evans, Chief Executive of the iCMLf)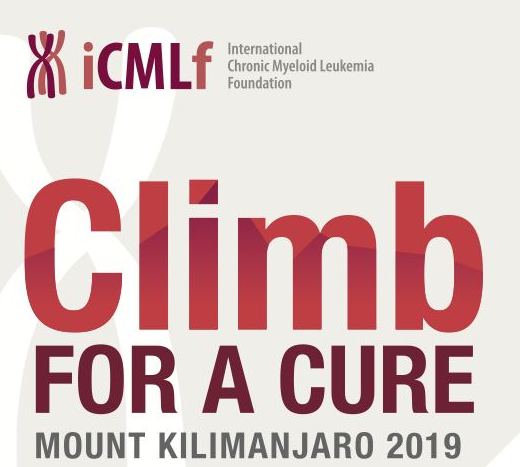 A strong team of 26 clinicians, researchers, advocates, CML patients and supporters of the iCMLf are climbing Mount Kilimanjaro on 26th October – 3rd November 2019 to raise funds for the Foundation. And everyone has a common goal: to reach the top of Mount Kilimanjaro and to raise urgently needed funds for the iCMLf CURE Program. This new iCMLf program invites interested parties to work together on specific projects under the banner of 'Cure'. Every dollar raised through Climb for a Cure 2019 will allow us to further drive the global effort working towards a cure for CML.
iCMLf Directors Professors Tim Hughes, Jorge Cortes and Michael Mauro will be climbing along with Nicola Evans, the iCMLf chief executive. Will you also join us?
I want to help and donate to the Climb for Cure 2019
I want to help and learn more about the Climb for Cure 2019