October 2016 - It has now become a real tradition at the annual John Goldman Conference on CML. Early Sunday morning at 7 am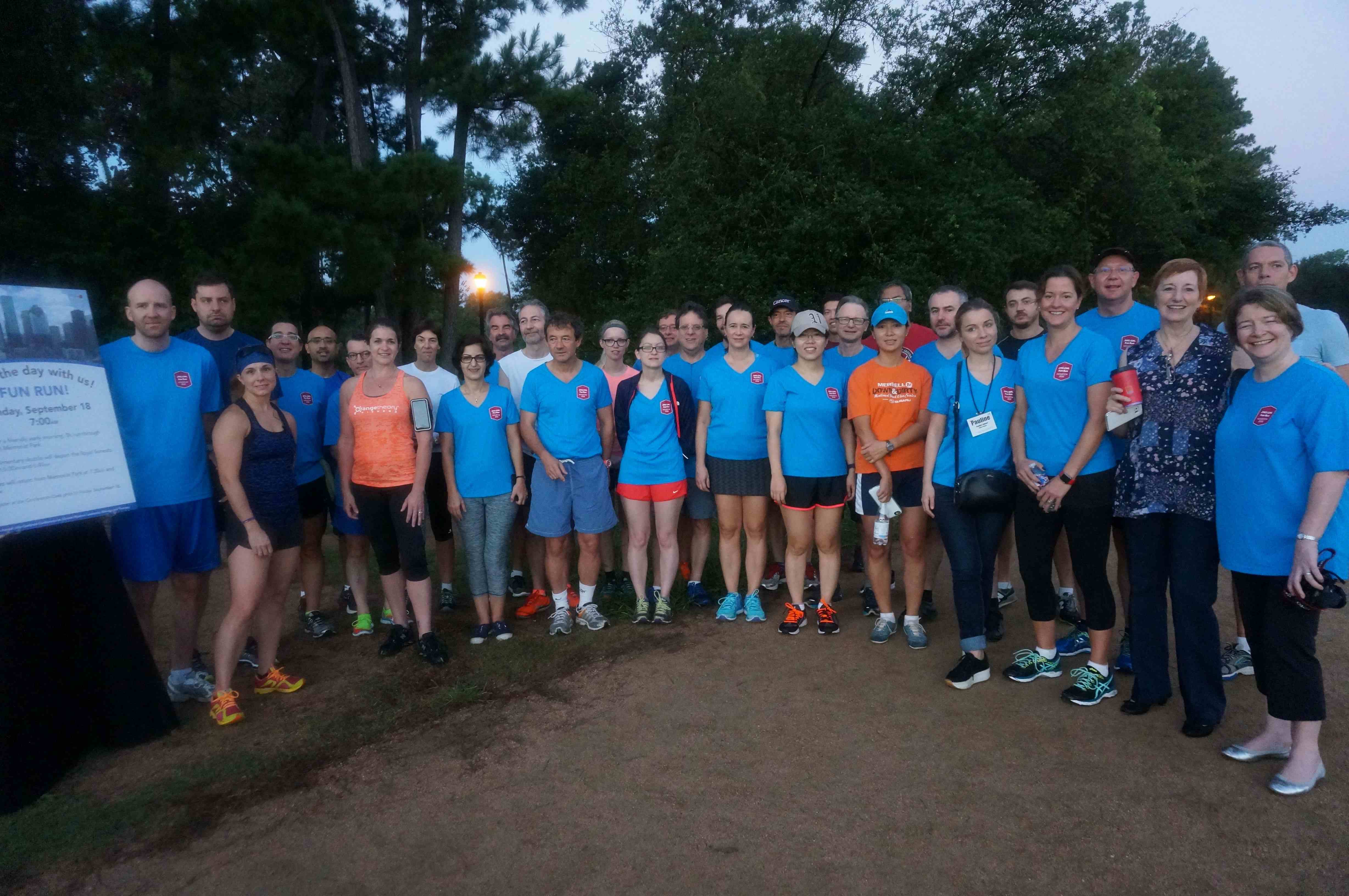 participants pack their running shoes for the 5k 'John Goldman Fun Run' to support the work of the International CML Foundation.
This year 35 meeting participants of the 18th John Goldman Conference on CML in Houston had an early start to the day before the Sunday morning sessions, running a 5km loop round through Houston's beautiful Memorial Park. Even this early in the morning it was already pretty hot and humid. Whether for recreation, or sporting excellence, it was great fun running together with colleagues and friends all while supporting the work of the Foundation.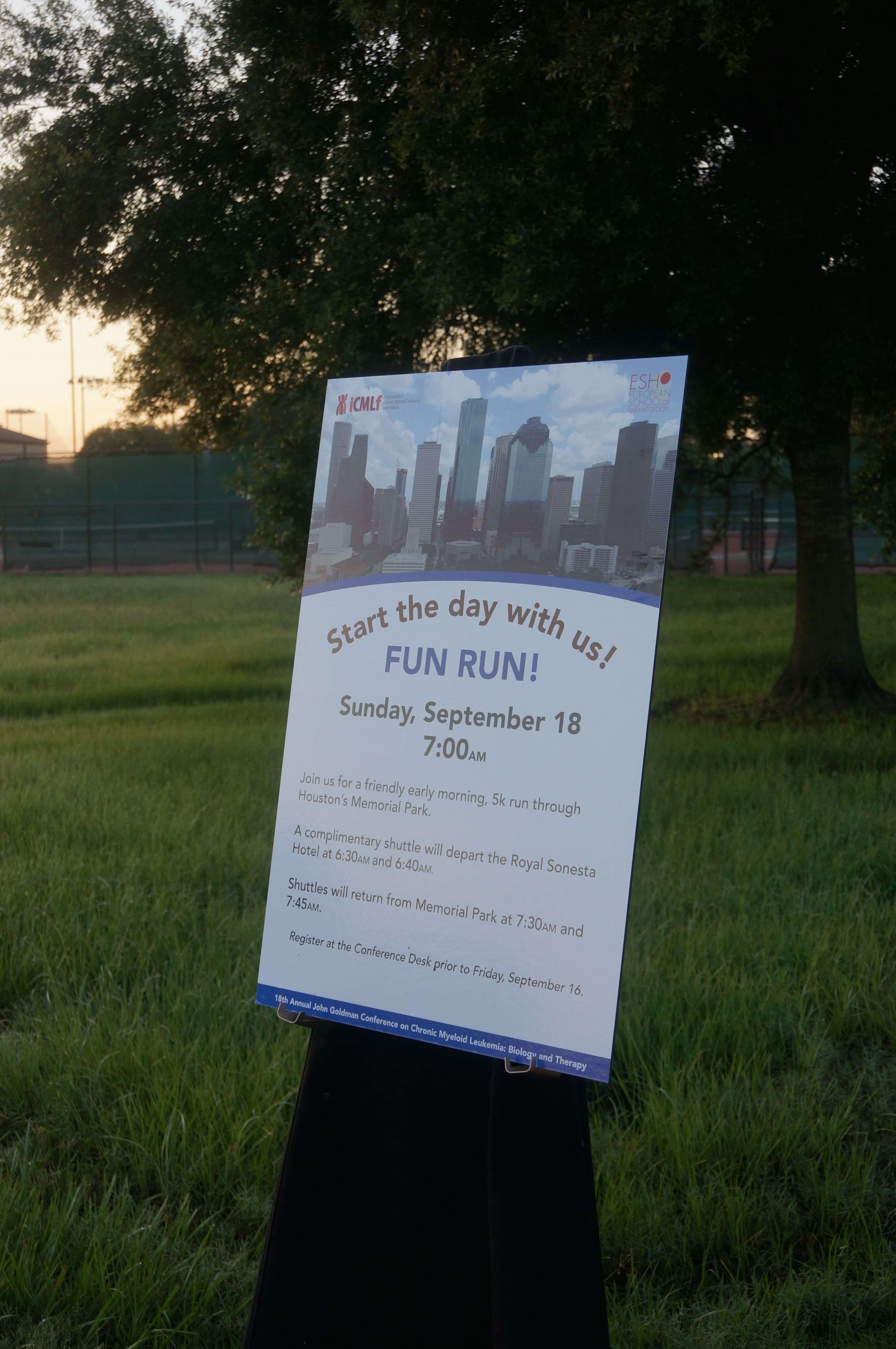 Donating to the Foundation in Houston guaranteed a 2016 'John Goldman Fun run T-Shirt'. It was amazing to see all these people from around the world dressed in blue Fun Run T-Shirts to support the John Goldman Fund. A special thank you to everyone for your generous contributions to the iCMLf. We raised over $2,600 that will go directly to programs supporting young physicians from the emerging regions in the spirit of John Goldman.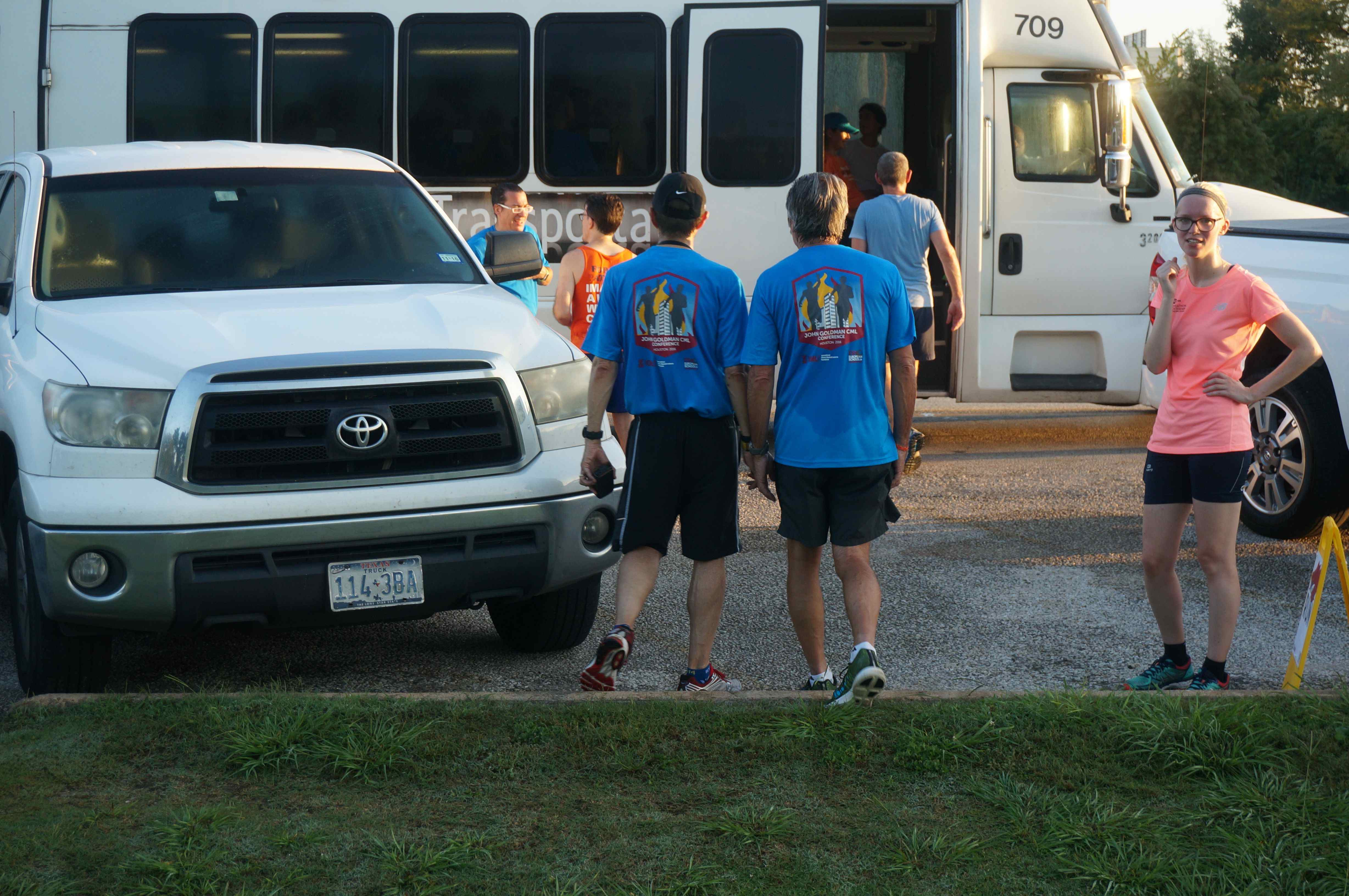 Here are some impressions from participants of the 2016 'John Goldman Fun Run':
'The Fun Run is a nice addition to the scientific agenda of the meeting and a wonderful experience to run so early in the morning.'
'What a nice opportunity to talk to colleagues other than business and to enjoy some time together before the Sunday morning sessions.'
'It's the first charity run of my life and I really enjoy having fun and working for a good cause at the same time.'