Adherence
As in other chronic diseases, non-adherence to treatment is a well-known problem in CML. Taking medication exactly as prescribed is not always easy for patients with CML. But it's important. Adherence, or taking your medication as prescribed by your doctor has a big impact on the effectiveness of your treatment.
Watch an educational video on adherence to CML therapy
This educational video on adherence provided by CML Advocates Network to therapy explains everything you need to know about adherence to therapy.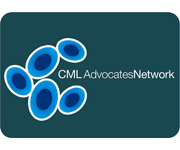 Get the CML Adherence App 'CML Today'
The app helps you to support adherence to therapy with tyrosine kinase inhibitors (TKI's) and to track your PCR results. The mobile app is available for free in English, French, Spanish, German, Portuguese, Arabic and Hebrow for use on iOS and Android devices. More languages are to follow soon. The app supports you to:
Remind you to take your prescribed CML medication
Track your PCR test results and other laboratory parameters
Connect with local support groups in your own language
Find the 'CML Today' app in the Apple App Store and in the Google PlayStore
Learn more about adherence to CML therapy from a survey
If you want to learn more about the importance of adherence to therapy in CML you may also want to check for the results of the CML Advocates Network Adherence Survey. The CML Advocates Network has conducted a large international study with 2,546 patients from 79 countries in 12 languages. It aimed to investigate motivations and behavioural patterns of adherence in CML, and subsequently support hematologists and patients to improve adherence and develop adherence tools.