June 2022 - It's our pleasure to bring you the latest iCMLf Newsletter for June 2022. Read about our most recent achievements, including those in our Global Alliances.
Contents Overview:
iCMLf Global Alliances - driving international research for CML
The iCMLf CANDID (Cml AND covID) Study - an analysis of COVID-19 In Patients With Chronic Myeloid Leukemia
The 2022 iCMLf, Goldman and Rowley Prize Recipients
A feature from Jane Apperley – celebrating 40-years in medicine
A feature from Ravi Bhatia and his investigation - The seed and the soil – the leukemia stem cell in its niche and the quest for cure
A feature from Sabira Kurtovic - how limited limited access to treatment has created lessons that are helping shape future approaches for CML
A iCMLf Knowledge Centre Update - a place for the CML community of physicians and scientists, to share cutting edge, best practice CML management.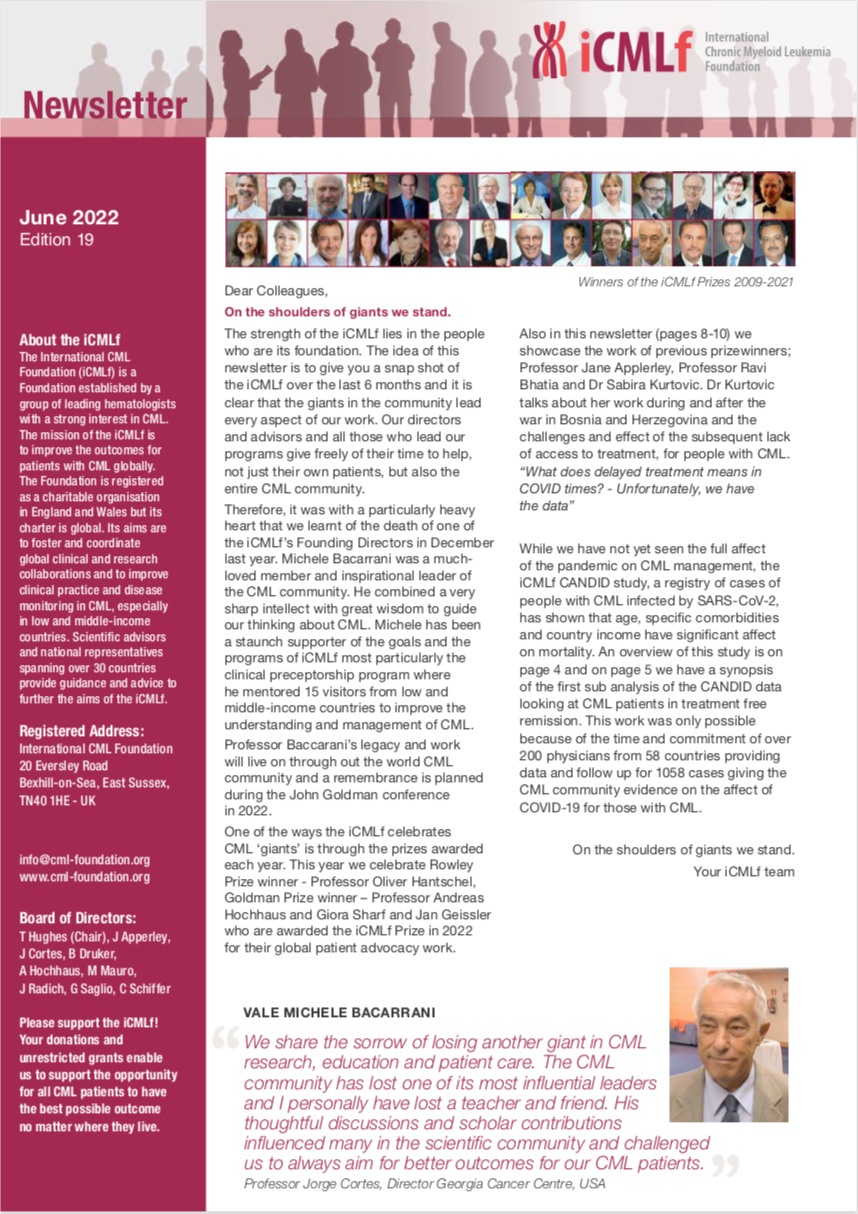 pdf Download the June 2022 Newsletter Here (1.93 MB)