18th Annual John Goldman Conference on CML:
Biology and Therapy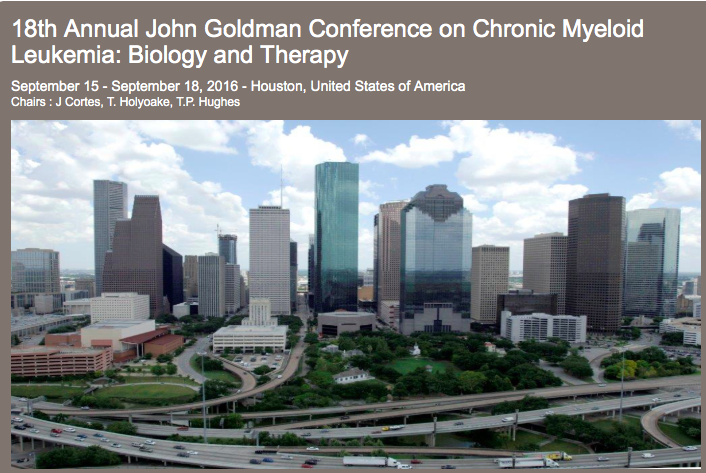 From 15-18 September 2016 more than 370 clinicians and scientists from 33 different countries gathered at the Annual John Goldman Conference on CML in Houston to present the newest and often unpublished data related to the biology and clinical management of CML. 'John Goldman started this conference as a very small meeting a few years ago that has now evolved into one of the most important meetings for scientists and clinicians interested in CML who take each year a lot of new ideas and inspiration from this meeting', said Jorge Cortes during the opening session. Professor Jorge chaired the meeting together with Professor Tessa Holyoake and Professor Tim Hughes.
Comprehensive CML focused scientific program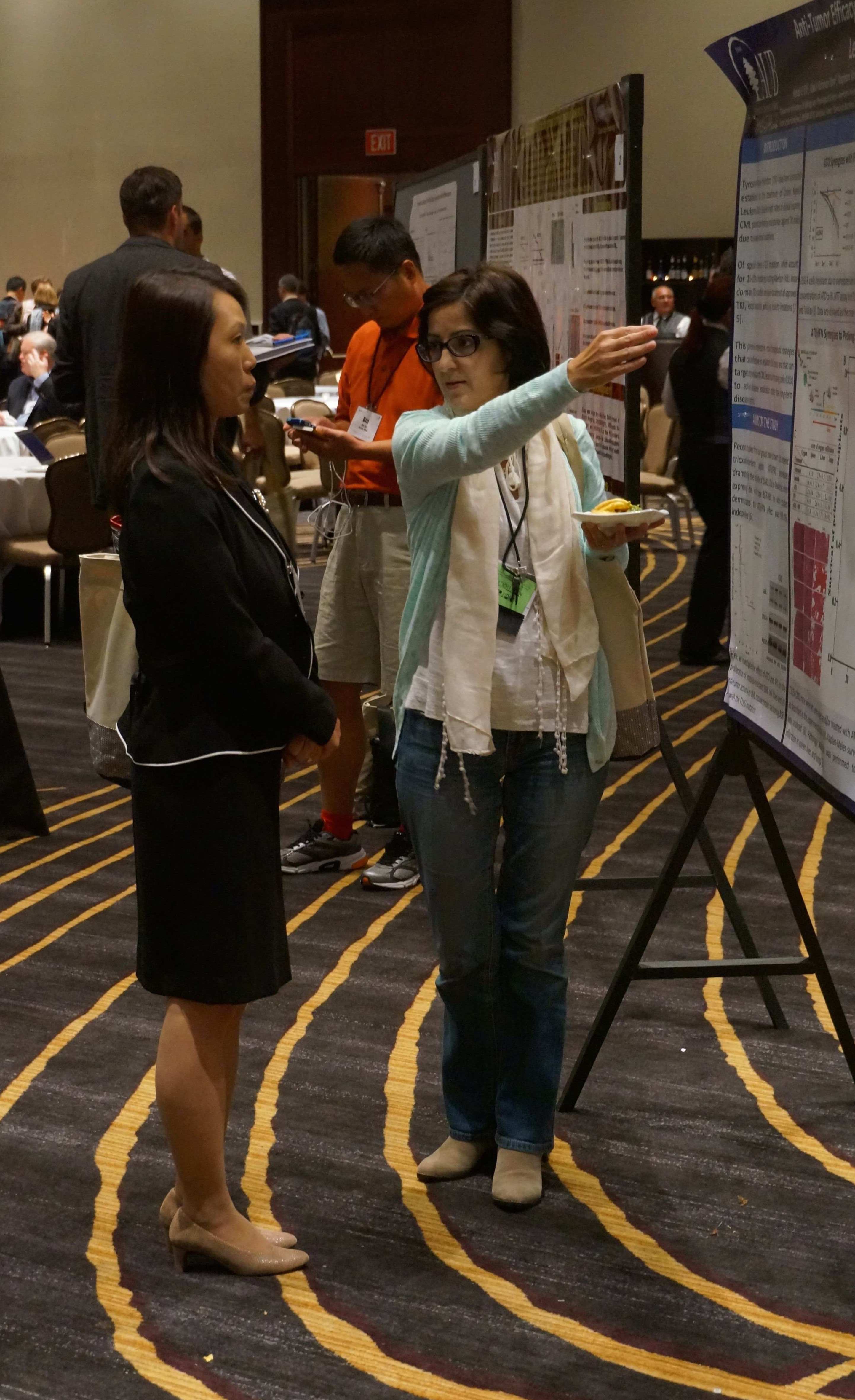 The various scientific sessions were in the form of; special lectures, scientific debates, workshops, keynote lectures, symposia and brief oral communications. Meeting participants discussed topics such as; the origin of BCR-ABL1, basis of disease progression, therapeutic interventions, mechanisms of resistance, and aspects of treatment including predictors and modelling of responses and modern diagnostics and molecular monitoring, targeting residual stem cells and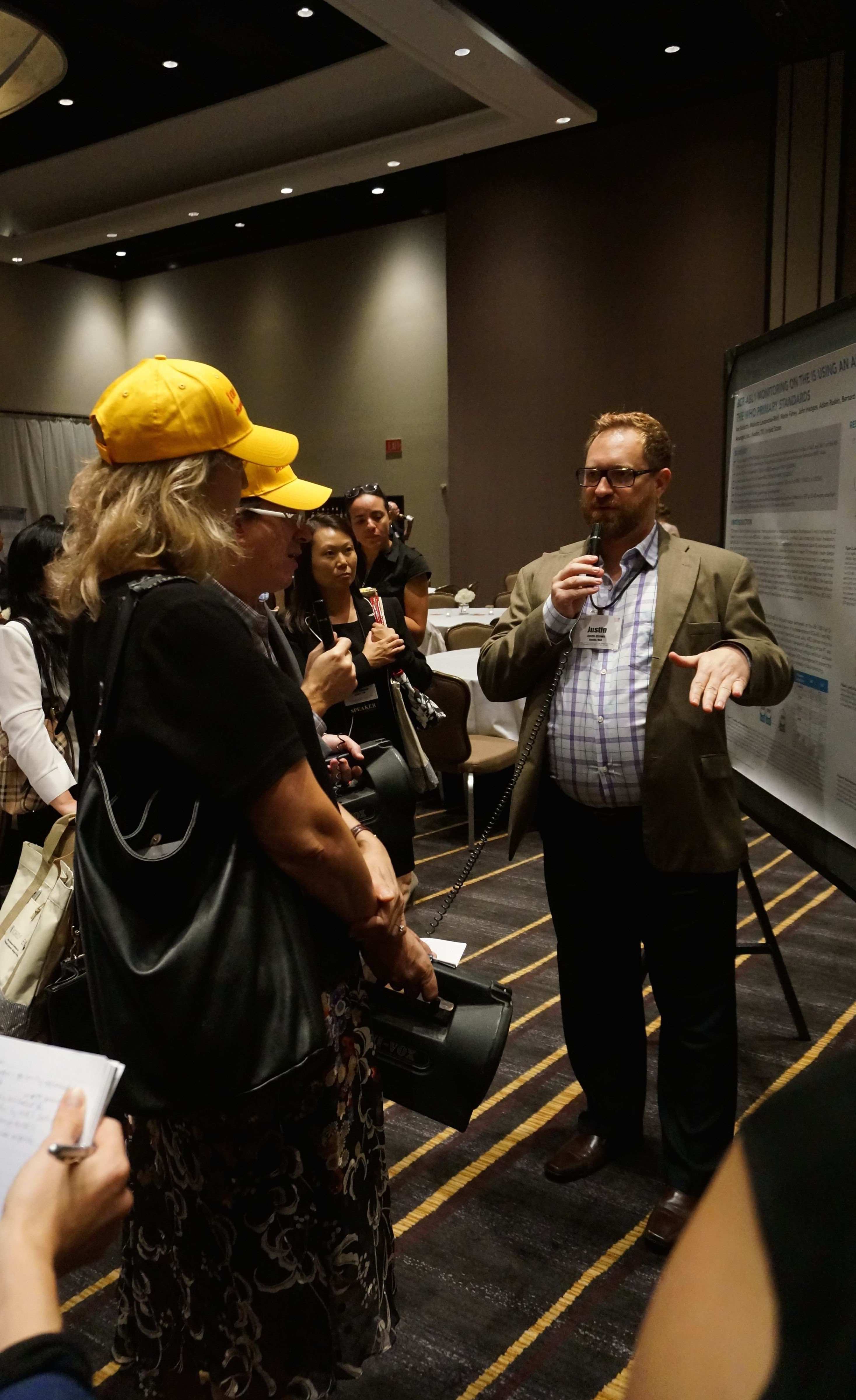 approaches to cure.
The interactive part of the conference included mentored poster walks on the biology and management of CML. The authors presented their key findings to the audience followed by a moderated discussion.
A list of all posters presented during brief oral communications and the mentored clinical and biology poster walks are available online here.
Young scientist from Pakistan supported by the Goldman Fund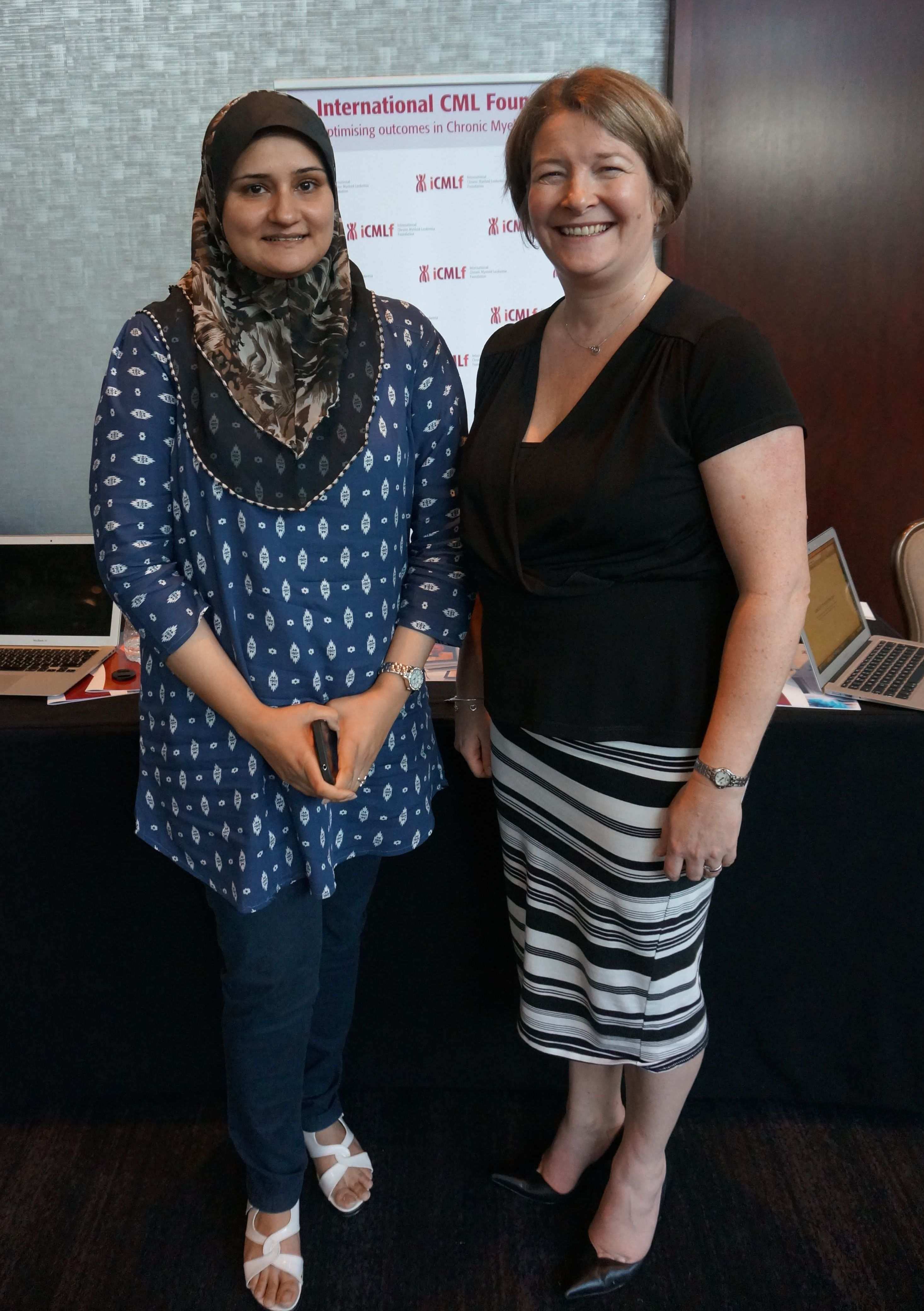 Thanks to the iCMLf fund in honor of John Goldman that supports young physicians from the emerging regions, a young scientist from Pakistan had the unique opportunity to attend this conference and meet with international experts. 'It was a great chance for me to come to this meeting and to listen to all the international CML experts sharing their experience and knowledge – this would not have been possible without the support of the Foundation', said Dr Uzma Zaidi from Karachi in Pakistan who also undertook a 4-weeks clinical preceptorship at the MD Anderson Cancer Center in Houston after the meeting.
Inspiration from a basketball legend
One of the highlights of the meetings aside the scientific program was the appearance of Kareem Abdul Jabbar, a basketball legend who played 20 seasons in the National Basketball Association (NBA). Kareem, a CML patient himself, told the audience that his illness would not stop him from leading a normal life and how much he appreciate that the knowledge about the disease has increased so much over the past years.
iCMLf award ceremonies
At the 18th Annual John Goldman Conference on CML the iCMLf Directors awarded the Foundation's 2016 prize medals. This was followed by keynote presentations from the three prize winners:
Rowley Prize: Professors John Groffen and Nora Heisterkamp
Goldman Prize: Professor Hagop Kantarjian
iCMLf Prize: Associate Professor Susan Branford