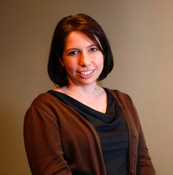 February 2022 - Do you have patients with advanced phases of CML? Would you like to hear first-hand from a CML expert on how best to manage these cases? Then, we invite you to join us for our next iCMLf Conversation, hosted by Professor Mhairi Copland from the University of Glasgow on Wednesday, February 22nd at 12pm Central European Time.
During this first iCMLf Conversation of 2023, Professor Copland will share her expertise on the outcomes for blast phase CML, novel therapy options and provide guidance on how to best treat your CML patients in advanced stages of CML.
As always, we will also provide time for questions at the end of the presentation. We welcome any questions you may have about the management of advanced phases of CML, especially those relating to any current cases. This is a great opportunity to ask advice from a CML expert and open discussions with fellow CML community members. You are also welcome to submit questions before the conversation.
Also a reminder that previous iCMLf Conversations are available on the iCMLf website. Most recent was the CML highlights of ASH with Professors Ravi Bhatia and Michael Mauro.

Read more…
iCMLf Conversation –
Management of advanced phases of CML
Professor Mhairi Copland
Professor of Translational Haematology
University of Glasgow (UK)
Date: February 22nd at 12 pm Central European Time (CET)

Mhairi Copland has expertise in clinical trials in CML, with specific interests in leukemia stem cells, novel therapies in myeloid leukemias, self-renewal pathways and blast phase CML.
During her talk on the management of advanced phases of CML she will discuss:
Outcomes for blast phase CML
Current management for myeloid blast phase
Recent clinical trials
Novel therapy options in myeloid blast phase CML
How can I dial into the webinar?
Please join this meeting from your computer, tablet, or smartphone via the link:
https://us02web.zoom.us/j/83603634989
Meeting-ID: 836 0363 4989
Save to your calendar:
At what time does the webinar take place in my time zone?
The webinar will be held from 12.00 – 12.45 Central European Time.
Times in other times zones:
EST – Eastern Standard Time: 6:00
BRT – Brazilian Time: 8.00
GMT – Greenwich Mean Time: 11:00
CAT – Central African Time: 13.00
EAT – East Africa Time: 14.00
IST – Indian Standard Time: 16.30
CST – China Standard Time: 19.00
ACST – Australian Central Standard Time: 21.30