Dr Marica Pavcovic, MD, PhD
(Skopje, Macedonia)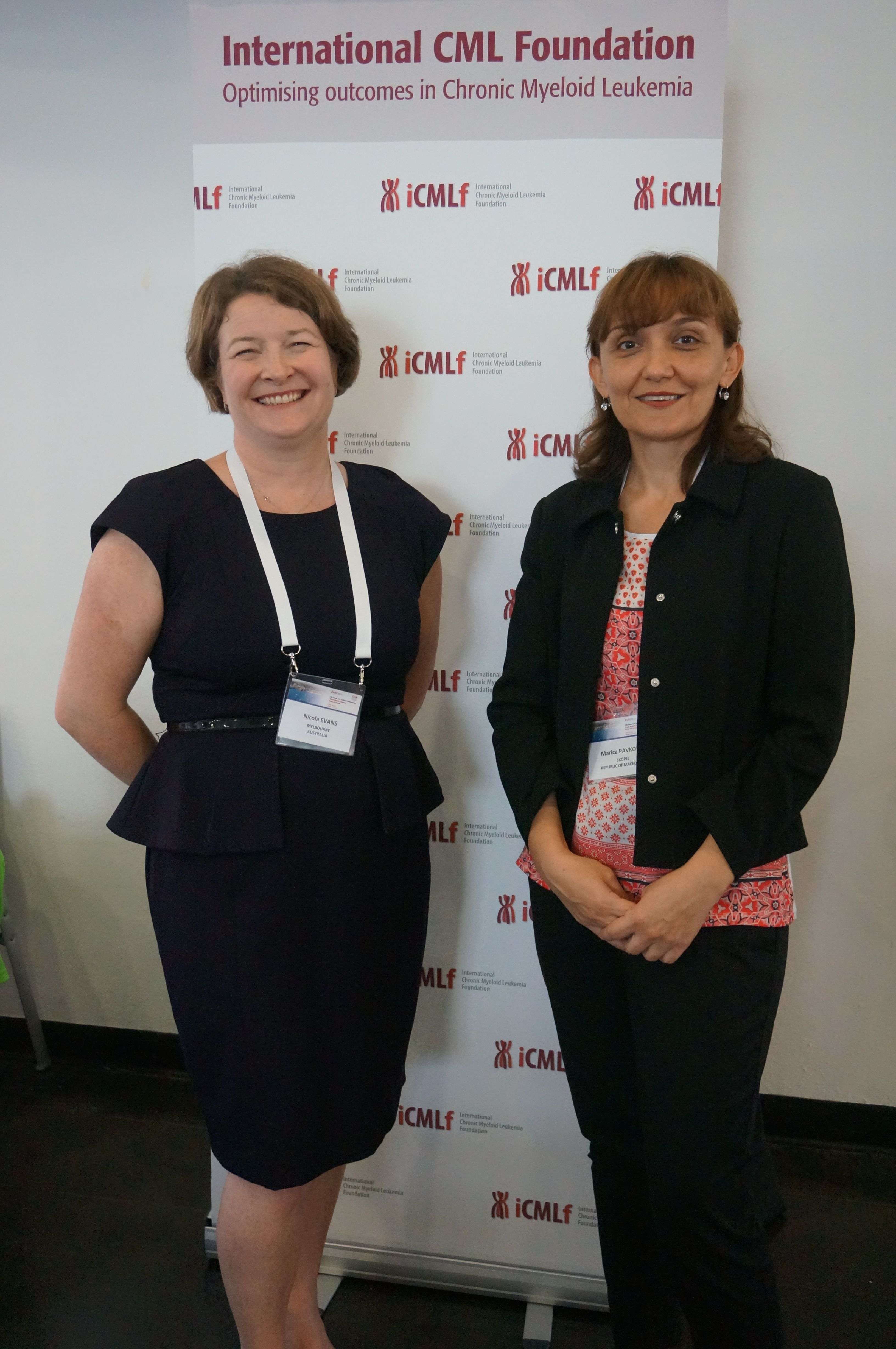 'Coming to this conference complemented my practical learnings during my preceptorship at the Hammersmith Hospital very well.
It's great to have a conference with a focus on CML only. I especially like the interactive poster walks at this meeting where the audience asks so many questions'
(Dr Pavcovic, Macedonia)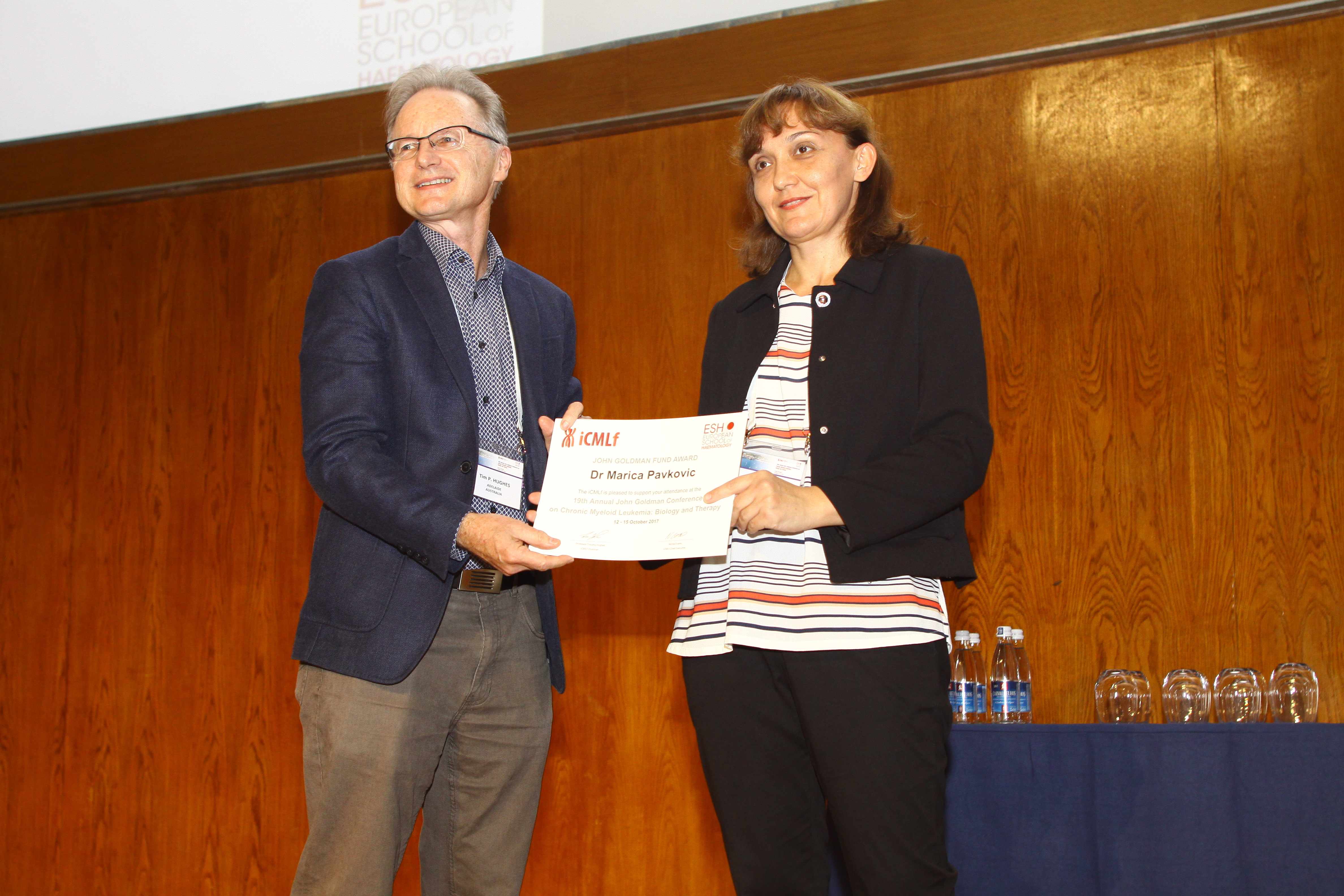 Marica Pavcovic's attendance at the John Goldman Conference on CML in Estoril in 2017 was supported by the iCMLf Goldman Fund. At a ceremony shortly after the opening of the conference, she received a certificate from the iCMLf chairman, Professor Tim Hughes.
She also undertook a 3-week clinical preceptorship at the Hammersmith Hospital in London under the lead of Professor Jane Apperley just before she attended the conference. In 2015 her institution was also granted an iCMLf Diagnosis & Testing grant with the aim to standardize the laboratory for molecular monitoring and to provide a valid conversion factor.
'The prectorship was a great opportunity to learn best practice from a centre with so many CML patients treated and so much experience. The program was tailor-made and perfectly adapted to my needs and exceeded my expectations. It was a great experience.
(Dr Pavkovic talking about her preceptorship at the Hammersmith Hospital)
Current position and educational background:
Dr Pavcovic is a hematologist working at the University Clinic for Hematology, Faculty of Medicine, in Skopje. She also serves as Assistant Professor of Internal Medicine at the Faculty of Medicine in Skopje. She is involved in everyday work at the outpatient department and is head of the laboratory for molecular monitoring of haematological disorders.
She has earned her PhD in 2012 and completed her residency in internal medicine in 2004 and her residency in hematology in 2016.
Her main research interests are in hematological malignancies and molecular diagnostic techniques. She is involved in the diagnosis of BCR-ABL through RT-PCR technique at the Hematology Clinic and has published more than 20 papers and publications.
{rscomments off}