Dr Adeagbo Babatunde, PhD
(Ile-Ife, Nigeria)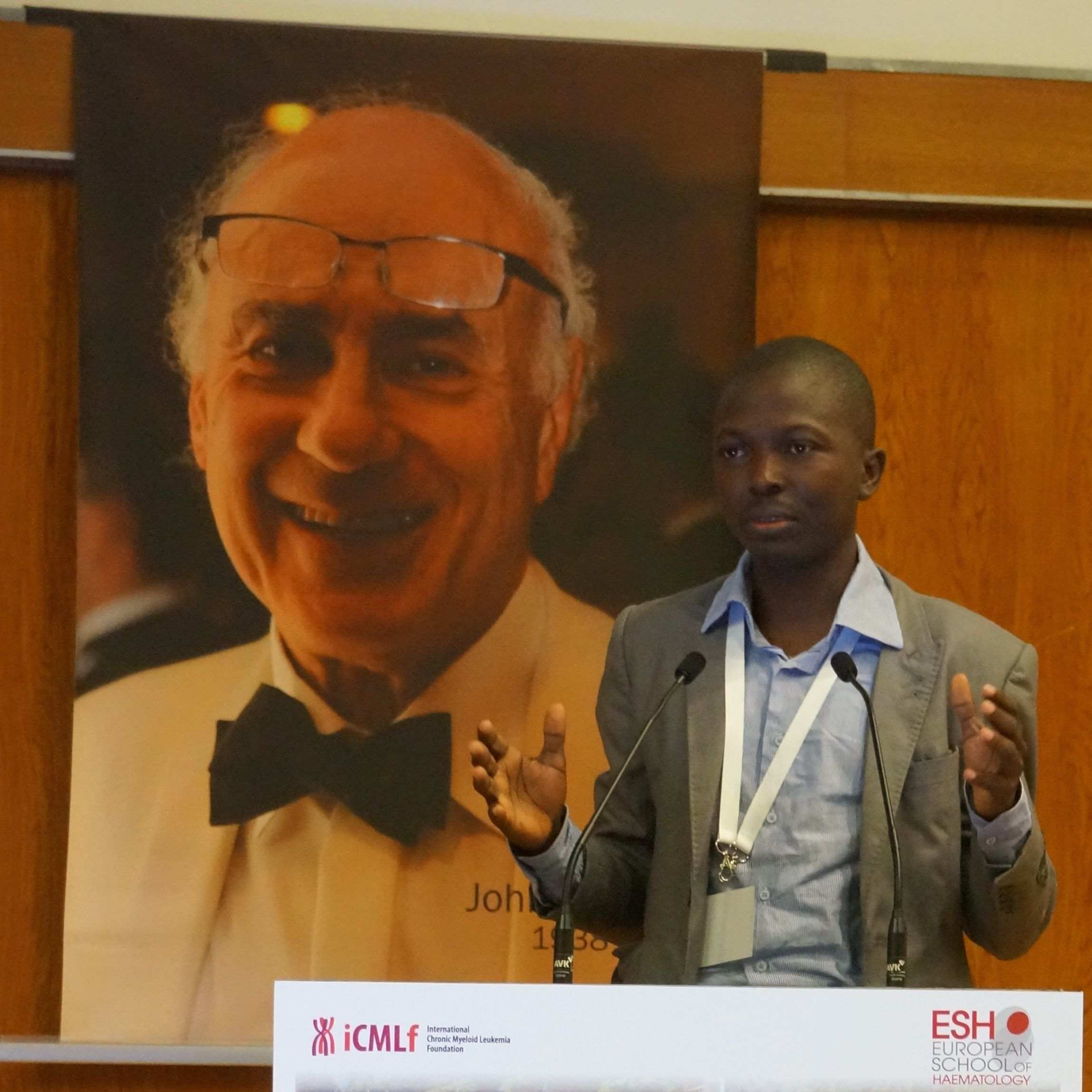 'It was an honour for me to present my data at this well-known conference on CML and to discuss the results with the international CML community. It was also a great chance for me to network with people from around the world and a great experience for me to listen to some of the most renowned leaders in the field of CML during the scientific sessions at the meeting.'
(Dr Babatunde, Nigeria)
Dr Babatunde was supported by the John Goldman Fund in 2015 to attend the John Goldman Conference on CML in Estoril. He presented his poster on 'Pharmacokinetics on imatinib in Nigerians' with CML during the interactive poster walks on the biology of CML.
You can read his full abstract here


Current position and educational background:
Dr Babatunde now serves as a lecturer at the Faculty of Pharmacy at the Obafemi Awolowo University (OAU) in Ile-Ife (Nigeria). He has earned his PhD and also received an MSc in Pharmaceutical Chemistry and a BSc in Pharmacy at the Obafemi Awalowo University in Nigeria.

Current research interests:
Pharmacokinetics of some metabolism enzymes and transporters in Nigerian population
Population pharmacokinetics of some anti-malaria and anti-diabetic drugs
Development of bio-analytical methods for the quantification of drugs in dried blood
{rscomments off}