Dr Syed Owais Ali, MD
(Rawalpindi, Pakistan)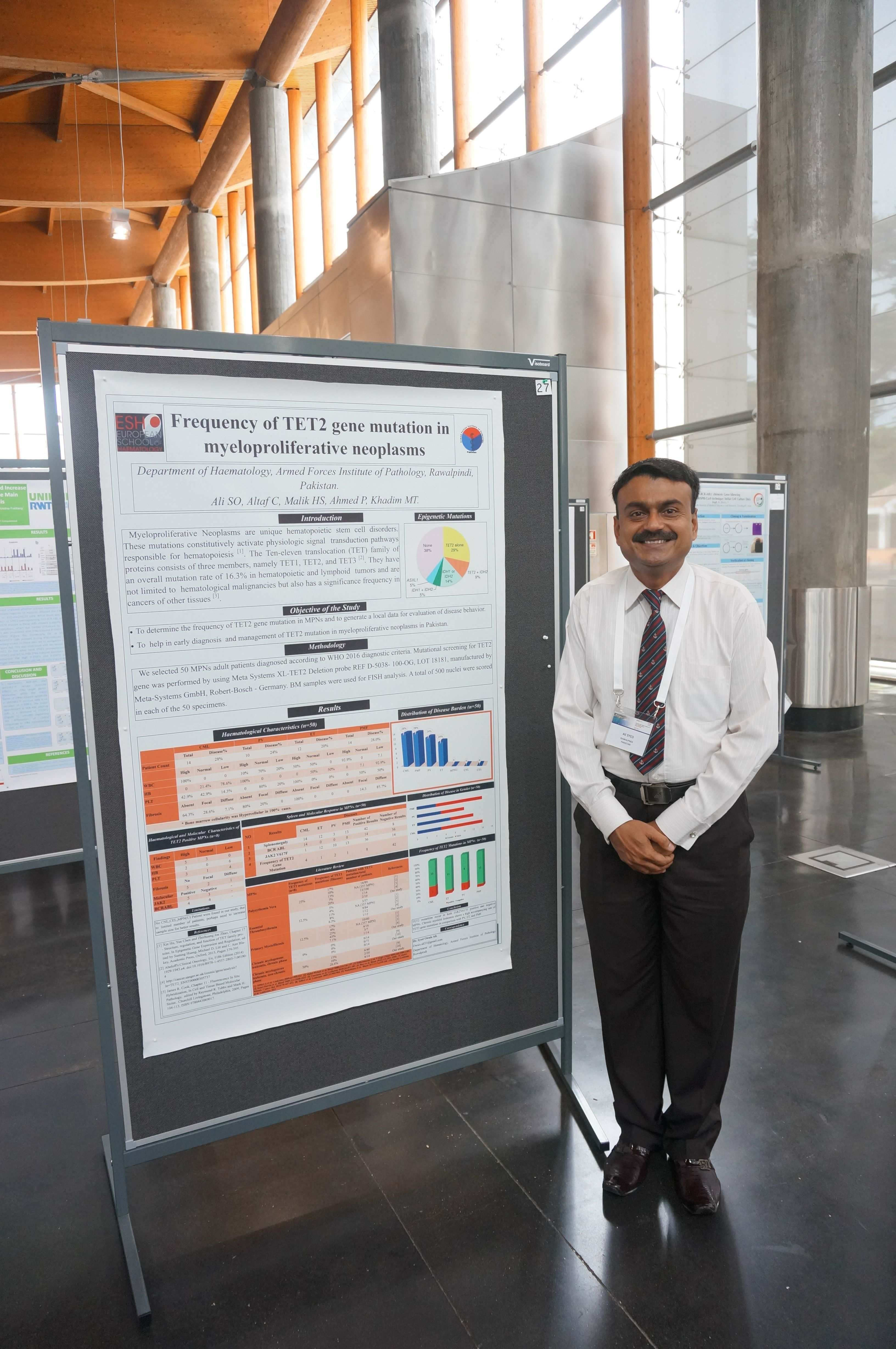 'I'm very lucky to have the opportunity to come to this conference. I have learned a lot by listening to the presentations and by interacting with people from other countries and from other universities and I now have the full picture in my mind.
Back home in my country I will be sharing everything that I have seen and learned here and this will help us to treat our CML patients in the right way and to better serve our patients. (Dr Owais Ali, Pakistan)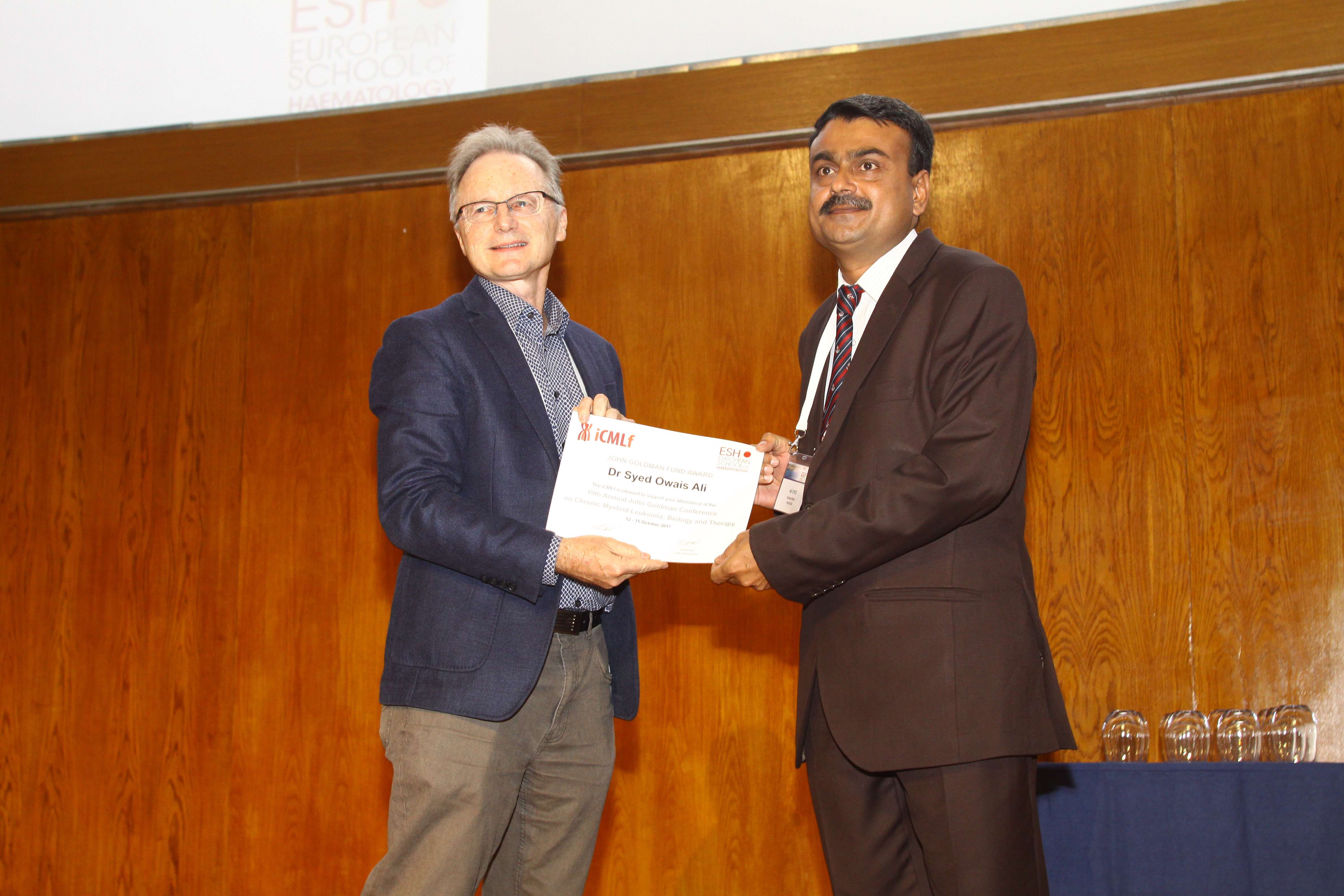 Syed Owais Ali's attendance at the John Goldman Conference on CML in Estoril in 2017 was supported by the iCMLf Goldman Fund. At a ceremony shortly after the opening of the conference, he received a certificate from the iCMLf chairman, Professor Tim Hughes.
He presented his poster on 'Frequency of TET2 gene mutation in MPN patients' with CML during the interactive poster walks on the biology of CML.
You can read his full abstract here.
'We live in a global world and I really appreciate the programs the iCMLf provides to young physicians from the emerging regions like the online platform or invitations to conferences like this one.' (Dr Owais Ali, Pakistan)
Current position and educational background:
Dr Owais Ali is currently completing his hematology fellowship program at the Haematology Department of the Armed Forces Institute of Pathology (AFIP) in Rawalpindi, Pakistan. He has earned his MD at the Liaquat University of Medical and Health Sciences in Jamshoro and completed his FCPS-I (Pathology) at the College of Physicians and Surgeons in Karachi. He is also a trained specialist in diving medicine
Research publications:
Frequency of TET2 gene mutation in MPN patients
Deficiency of ADAMTS13 in sepsis patients and its correlation with morbidity and mortality
{rscomments off}